Innovative graphic design platform, Penji, helps more brands to reach their target audience through unlimited graphic design.
Penji is fast becoming one of the leading names in the graphics business, with their unlimited graphic design services helping brands in different parts of the world to use the power of images to communicate effectively. The goal of the platform that hosts thousands of highly experienced and well-trained professionals is to make quality graphic design fast, simple, and affordable for everyone.
There has been a steady increase in the demand for graphics solutions over the years, as more businesses look to leverage the captivating effects of pictures to communicate to their target audience. A recent report states that the employment of graphic designers is projected to grow 5 percent from 2016 to 2026, due to the importance of their services to marketing of products throughout the economy. According to a publication by The Business Research Company, the global market for design services reached a value of nearly $153.2 billion in 2018, with a projection that it will hit $249.5 billion by 2022. Unfortunately, many of the available solutions do not address the concerns of customers, usually due to the exorbitant charges from service providers. However, the team at Penji aims to make a difference with their graphic design services.
Penji offers a user-friendly platform that allows businesses to access on-demand graphic design without having to break the bank or compromise quality. The decision to create Penji was inspired by the founders' first-hand experience of the expensive and time-consuming graphic design process that has made it difficult for small businesses and startups to get quality services.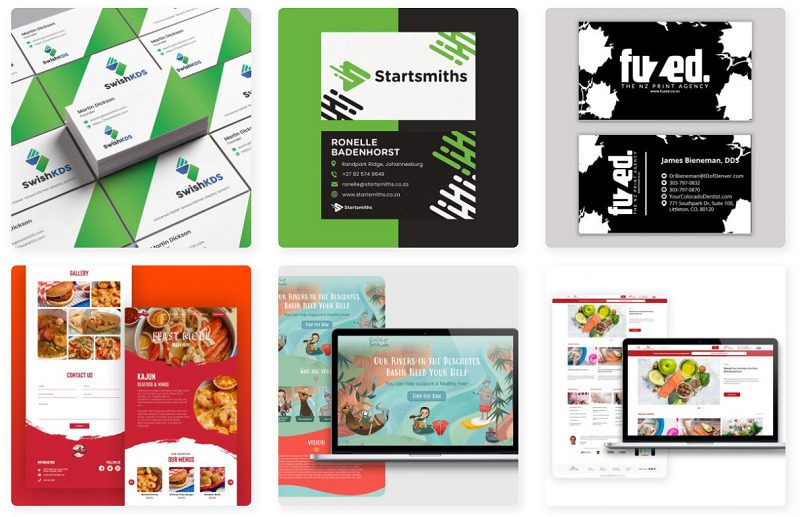 As part of the goal of making quality graphic design fast, simple, and affordable for everyone, Penji supports thousands of brands and agencies in different parts of the world, with unlimited graphic design services endearing the company to business across different industries. Some notable names that have worked with Penji over the years include Rebook, Pepboys, 1800-Flowers, and Express.
Penji uniquely combines quality with relative affordability with pricing for graphic design subscription, starting from as low as $399 monthly with no contracts or hidden fees. The graphics design platform has continued to enjoy rave reviews from different categories of clients. "Penji actually helped us designed every single page on our website http://camdenstock.com. We were a bit skeptical at first since our website is VERY complex and have a lot of little pages, popups, and call to actions. But they did it. Project by project, we were able to piece together the website. And the Penji software made the entire process extremely easy to manage. Normally we'd be sorting through hundreds of email threads to organize a website this complex, but we didn't have to do that. Now that we're done with the website, we're continuing to use Penji for all of our marketing and branding materials," said Stock Butter.
In addition to the disruptive graphics design services offered, the Penji team has stayed true to their goal of helping others grow by pledging and donating 10% of their monthly profits to qualified non-profits and social-impact startups through the platform's Unlimited Programs.
For more information about Penji and the unique services offered, visit – https://penji.co/. Penji can also be found across several social media platforms on @dotpenji.
About Penji
Penji is a community-driven startup built as a supportive company that cares for one another and members of the community. The goal of the platform is to make quality graphic design easily accessible to all categories of businesses, especially startups.