Small businesses are essential to the economy since with them comes growth and innovation in the community they operate in. Unfortunately, the barriers to starting a new operation are substantial, often plagued with high exchange rates and merchant fees charged by credit card companies. Until today, businesses have had little choice but to go ahead and follow these rules.
Along came cryptocurrencies, which rewrote these rules by providing a decentralized solution to conducting transactions among a myriad of financial services. The result is that these digital currencies have continued to increase in demand, even becoming commonplace to consumers.
PayBolt's Mission
PayBolt is a Web3 cross-chain crypto payment ecosystem built exclusively for commerce. Their focus is to make crypto payment an integral part of business payments by ensuring it is lightning fast and rewarding.
Led by a group of payment specialists and industry pioneers with decades of combined experience in fintech and payment gateways. Together the mission is to achieve 100 billion dollars in transaction volume by the end of 2025 through our cryptocurrency payment ecosystem.
"We are here to retake control. Cryptocurrency gives us a better alternative, a way to give the power back to small businesses."
PayBolt Team
More insights on PayBolt here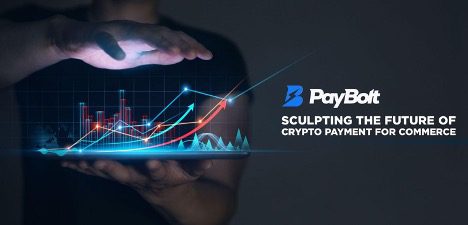 IDO Announcement
PayBolt announced an upcoming IDO for their $PAY cross-chain token across BSC, ETH & MATIC, from 18/1/22 to 26/1/22.
For more details please visit the PayBolt IDO page.
Partnerships
ZingMobile: PayBolt was very excited to announce a 50/50 joint venture between PayBolt and Singapore-based VAS Provider Telco Zingmobile, a strategic partnership that will introduce PayBolt's to Zingmobile's 13+m customers across South-East Asia and Africa!
FinConnector Pte Ltd, the newly created entity of this joint venture will be responsible for developing a FCT Super App- which will be launched to the entire Zingmobile's user base.
Kee Song Group: Most recently, the team has announced that they will now be an exclusive crypto payment provider for Kee Song Group (1258.TWO), a publicly-traded poultry company growing over 100m revenue per annum. The 2 companies signed their MOA on the 9th of November 2021.
This key strategic partnership will pave the way for more merchant partnerships with other large businesses around the globe.
Rebrand to PayBolt ($PAY)

This crypto payment solution idea began under the name BNBPAY and it managed to move from just an idea to a company with working products in a few months, gaining over 50,000 holders organically and up to 450m market cap at its peak.
The rebranding to PayBolt came along after the unfortunately BitMart hack, where the team were forced to stop trading to prevent the hacker from dumping all their $BPAY tokens, and took the opportunity to rebrand to a name that is no longer associated with BSC.
Rebranding also allowed PayBolt to upgrade its smart contract to allow bridging and cross-chain capabilities. The ultimate goal is to be chain agnostic and to be smart enough to route through the fastest blockchain to facilitate payments.
PayBolt Initial DEX Offering (IDO)
PayBolt believes transparency is the key so to continue on this theme, this is what the fund raised from IDO will go towards.
– Liquidity provided across BSC (Pancakeswap), ETH (Uniswap) and MATIC (Quickswap).
– Scaling our team headcount from 15 to 30
– Funding for the JV with major Telco
– Further development of PayBolt payment gateway
Those that have been following the PayBolt/BNBPAY journey know how far we have come in just the space of 5 months.
A fair launch project that was bootstrapped from day one by the founders, has grown to a Fintech company with 15 team members + more community moderators.
We have teams across different verticals such as:
Developers: mobile, e-commerce, smart contract, front end developers
Business: merchant acquisition, onboarding, operations, merchant success
Marketplace: e-commerce site, product listing, product development
Marketing: crypto investors, users, merchants & marketplace
Community: moderators across 13 language groups
Useful Links:
Marketplace
CEO Zave Huang goes into more detail here. https://youtu.be/N8QHPwrxvD0