Pawtocol.com recently brought Frederick Grippo on as the company's Director of Community Relations.
Pawtocol.com has hired Frederick Grippo to head up its community relations as the company develops blockchain-based solutions for pet owners. Grippo's official role is Director of Community Relations.
Grippo is proud to join Pawtocol, the world's first blockchain-powered fund dedicated solely to supporting animal rescues and shelters around the globe. Pawtocol provides users a one-of-a-kind opportunity to support animal rescue efforts by minting pet NFTs and trading Pawtocol's Universal Pet Income (UPI), a digital token allowing pet owners access to all product offerings in the Pawtocol marketplace. Pawtocol dedicates 100% of its holdings to supporting animal shelter and rescue organizations worldwide. 
Frederick Grippo has a 15+ year career interfacing directly with clients, and many of those years were spent recommending various financial products. 
Grippo began his post-collegiate career at a major firm, where he served as Vice President and Sales Manager. He also headed up the company's business-to-business commercial and residential sectors.
After leaving his first position, Grippo founded his own business, which soon expanded to become a comprehensive property management company.
For more than 15 years, Grippo has recently been a Financial Advisor with Merryl Lynch. He's provided investment and other financial advice for high-net-worth individuals and 401(k) plans. He's also become knowledgeable about cryptocurrency and blockchain technology, assisting with projects.
Grippo's sales experience, financial background, and blockchain knowledge made him a strong candidate for Pawtocol's leadership team. The company offers several blockchain-based solutions for pet owners. Product offerings currently include blockchain-based pet identification tags and pet NFTs, and there also are incentives for pet owners to join and strengthen the community.
As Director of Community Relations, Frederick Grippo will be heavily involved in growing and developing the Pawtocol community. He'll further develop incentive programs for pet owners, establish partnerships with shelters and rescues, and interfacing with community members and company executives.
Pawtocol's proprietary token, UPI, is directly connected to efforts that support shelters and recuse. This is in addition to functioning as a standard cryptocurrency.
The UPI coin continues to create a bright future for Pawtocol.com. A lot of the coin's and company's success will depend on Frederick Grippo's ability to grow the community around the coin — which he is well-qualified to do.
About Frederick Grippo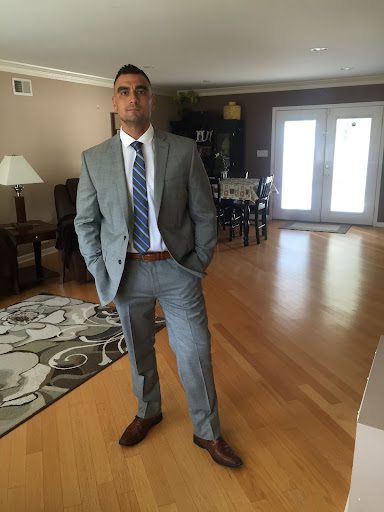 Frederick Grippo has run his own company and served as a financial advisor for 401(k) plans and high-net-worth individuals. He's knowledgeable about crypto, having served as an advisor for blockchain technology projects. Grippo also has more than a decade of experience in sales.
About Pawtocol.com

Pawtocol uses blockchain technology for the benefit of pets and their owners. The company offers NTFs, a blockchain fund, and blockchain tags; all focused on the pet space. Pawtocol is a wholly-owned subsidiary of New Wave Holdings Corp.