Paladin Pandas, an NFT game project by OHDAT, launched their $BAMB ERC-20 token on the Ethereum blockchain on April 6, 2022. This move places Paladin Pandas among the pioneers of the emerging NFT gaming space as one of the earliest NFT projects to launch both a play-to-earn game and token.
Paladin Pandas sold out their entire 10 thousand-item NFT collection of hand-drawn images within just 32 minutes from launching on Opensea on September 28, 2021. The collection's outstanding performance ranked sixth on Opensea's daily volume leaderboard and 13th on the weekly volume leaderboard and earned Paladin Pandas a feature on the OpenSea homepage.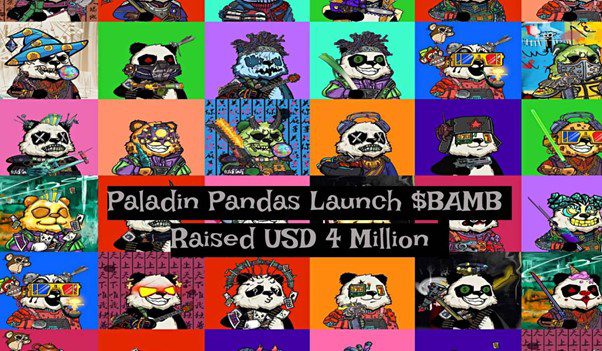 A number of well-known NFT collectors have bought Paladin Pandas NFTs for their personal collections, including co-founder of Pudgy Penguins Cole Thereum, crypto artist JN Silva and influencers NFT Girl, Josh Ong and @Zeneca_33.
The strong success of Paladin Pandas' NFT launch — along with previous OHDAT NFT collection DAT T-Rex — garnered attention from investors, leading to OHDAT raising US$4 million. Participants in the funding round include VCs Future Capital, Y2Z Capital and Hashkey Capital, as well as angel investors Mandy Wang and Vincent Niu, who founded Odaily and Sky9 Capital, respectively.
OHDAT will use the funds to finance new project launches, including an open world social simulation game in which Paladin Pandas will represent a playable faction, as well as a player-versus-player (PvP) massively multiplayer online roleplaying game (MMORPG).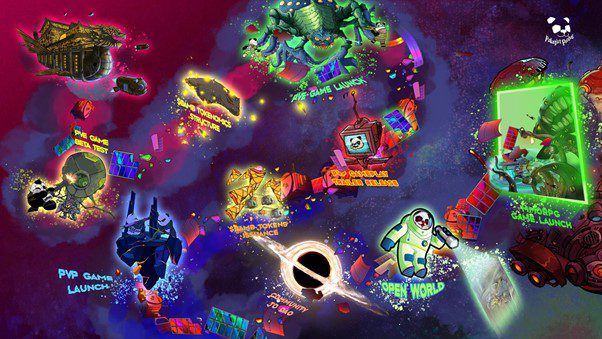 The first Paladin Pandas game, Space Expedition, launched on January 25, 2022. It is a player-versus-environment (PvE) strategy game in which players select and deploy teams of three pandas each to take on 15-stage missions featuring mini-games and battles. The goal of each expedition is to retrieve lost $BAMB, which is short for 'Bamboonium', a kind of fantasy/sci-fi game asset.
In order to build the strongest and most efficient teams possible, players will need to strategically select from a number of game elements including weapons, elements and character class.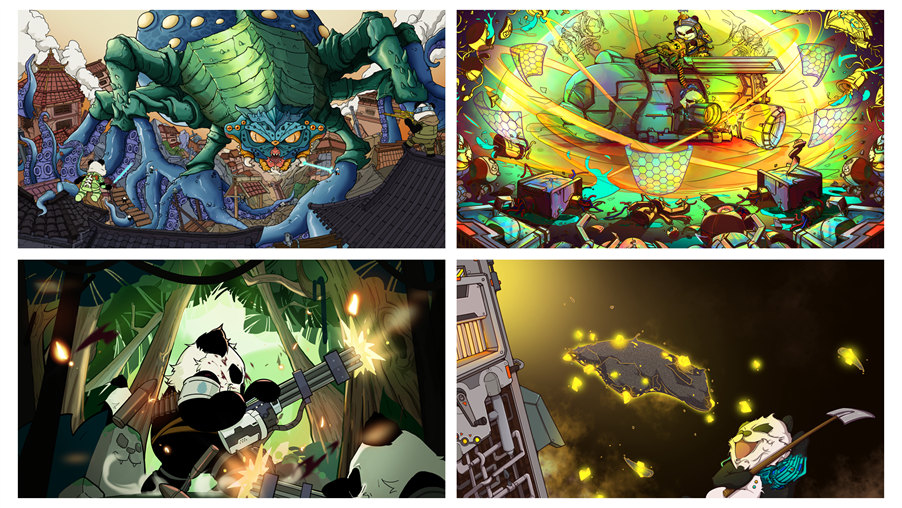 Paladin Pandas introduced PvP gameplay in the March 9 release of the Panda v. Panda open demo, a one-on-one 3D arena combat game in which $BAMB must be paid to play, but can also be looted from vanquished opponents. To kickstart the PvP open demo, Paladin Pandas airdropped 40 thousand $BAMB tokens and commenced a "Clean the Rugs" campaign.
Panda v. Panda is a bona-fide play-to-earn NFT game that incorporates a wide range of interesting variables — players can choose from 48 weapons, 21 stages and seven basic moves — making it significantly more engaging than standard NFT games thus far which have primarily focused on earnings.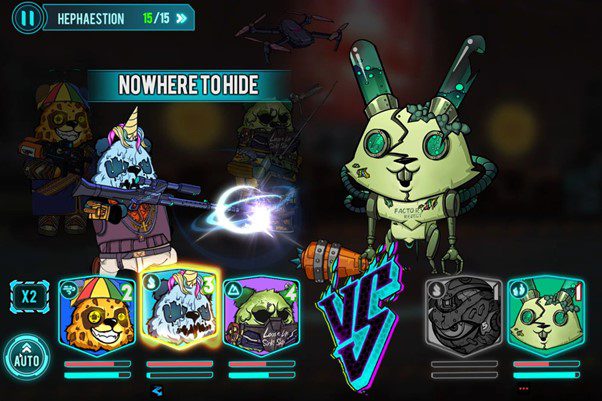 $BAMB earned through playing Paladin Pandas games is usually locked up — except for players who place on the PvP daily and weekly leaderboards. Other players will be able to unlock and claim 15 percent of their earned $BAMB once per week.
The Paladin Pandas ecosystem was designed with the NFT holders in mind, ensuring that enough perks and incentives exist to hold the community's interest. Namely, the game can only be played with Paladin Panda NFTs, and owners can rent out their Paladin Pandas to other gamers in exchange for $BAMB. Rental prices are capped at double cost for PvE games and triple cost for PvP.
$BAMB tokens aren't just an in-game currency — they have other utilities, too. They can be staked with LP tokens, offering a chance to mine five percent of the overall 25 million $BAMB supply. The tokens can also be gambled by exchanging them (along with a small entry fee) for Power Raffle tickets to win blue chip NFTs. Lastly, $BAMB holders will have access to regular exclusive offers in the online store, in-game marketplace and a whitelist marketplace, giving players a lot of opportunity to get involved with the community and support the project. Paladin Pandas's long term goal is for $BAMB to be a blue chip token in the NFT market, and they plan to prioritize fun gaming features to achieve this aim.
As a further incentive and to celebrate their big launch, OHDAT will be holding two special airdrops. In the first airdrop, 30 thousand miner addresses will receive 60 Rent Tickets each to help with their first run in the game. The second airdrop will be a big one — 7.5 million $BAMB, totalling 1.5 percent of the overall $BAMB supply, will be distributed to all holders of Paladin Pandas NFTs. 
Paladin Pandas Links
Opensea: https://opensea.io/collection/paladin-pandas 
Twitter: https://twitter.com/Paladin_Pandas
Discord:  http://discord.gg/paladin-pandas 
Website: https://paladinpandas.com 
Tokenomics: https://paladin-pandas.gitbook.io/usdbamb-tokenomics/