Pacific Star Capital announced today the appointment of Wright Sigmund as principal effective on January 10th, 2022.
January 2022– Pacific Star Capital, LLC (Pacific Star Capital)– a national real estate investment and development firm that specializes in essential mixed-use properties in premium locations– announces Wright Sigmund as a company principal. Sigmund will lead the operations, and overall growth of the California-based company's platform as the firm commences an aggressive expansion strategy focused on tenant-focused development. 
Pacific Star Capital provides innovative real estate solutions, and services some of the world's leading companies and communities. The company states that "We provide our world-class tenants with a differentiated product because of our extraordinary people, our flexible capital, our deep experience, our environmentally and socially-minded product, and our drive to continually innovate and continuously adapt for the future." Pacific Star Capital has participated in $1.6 billion of historical investments with a current development pipeline of approximately $300 million. Pacific Star Capital has offices in Miami, Santa Monica, and Washington, D.C. 
Pacific Star Capital Co-Founder & CEO Aria Mehrabi says, "We have had the pleasure of working with Wright over the past decade and are excited to have him as a member of our senior team as we set our sights on the build-out and expansion of our urban mixed-use assets."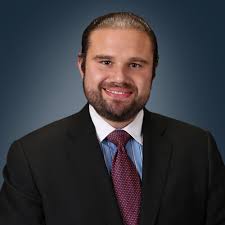 Wright Sigmund joins Pacific Star Capital from First Washington Realty, Inc., where he held a senior leadership position as Senior Vice President and National Director of Leasing. During his six-year tenure at First Washington Realty, Sigmund was responsible for the overall management and execution of the leasing strategy, merchandising vision, and market positioning of a $5.9 billion portfolio of shopping centers across the country. He is a well-noted real estate industry executive and has a successful track record–  having facilitated transactions of a value of $1.3 billion during his career.
Sigmund responded to his new status by saying, "I am excited to partner with Aria Mehrabi and the wonderful team at Pacific Star Capital; the firm is well-positioned to achieve extraordinary results for investors and the communities we serve." 
Sigmund's move to Pacific Star Capital will play a key component in the firm's 2030 strategic plan to fortify executive leadership and create an enduring multi-product real estate platform. 
Statistics on the Real-estate Industry 
According to findings, global investment in commercial real estate had peaked at $10.5 trillion in 2020. The following showed up as the top cities in the US with the highest commercial real estate investing potential 
Atlanta

Austin

Boston

Charlotte

Dallas-Fort Worth

Nashville

San Jose
The real estate industry in the United States includes about 350,000 companies with a combined annual revenue of approximately $470 billion.
About Pacific Star Capital
Founded in 2003 — Pacific Star Capital ("PSC") operates under the mission "to be the leading real estate solutions provider to the world's most renowned companies and the preferred landlord to the communities in which we work."
The company aims to lead with innovation and strives to favorably impact the communities in which they participate. PSC's seasoned and qualified team has the unique entrepreneurial capability to recognize proprietary and high-value investment opportunities and design optimal development and financial structures. 
Since the company's inception, PSC has developed and attained a portfolio value of over $1.6 billion.
Pacific Star Capital
Brett Wood 
(310) 444-7770 Ext. 104
404 Washington Ave
St 750
Miami Beach, FL 33139