A collaboration between artists Michael Joo and Danil Krivoruchko aka Myshil, Organic Growth: Crystal Reef (OG: CR) transforms static NFTs into a flourishing digital reefscape, where each unique piece of digital art grows every time it is re-sold.

Michael Joo is a contemporary artist based in Brooklyn, NY. His work has been widely exhibited at galleries, museums, and international events such as Kukje Gallery, the Whitney Museum of American Art, and Venice Biennale.
Danil Krivoruchko, aka Myshli, is an NYC-based creative director and digital artist whose clients include Apple, Nike, Intel, Boeing, etc. His work has been featured in many motion design publications and won a variety of festival awards. The first NFT collection was created by Danil in collaboration with Snark. Art — "One Thousand Ksoids" is currently held by many prominent NFT collectors.
OG: CR is the product of Joo's many years of research and artistic practice involving process-based art, crystalline forms, and collective identities, as well as Krivoruchko's long experience in generative art and algorithmic content creation.
At the beginning of October 10,301, OG: Crystals will be offered for sale on the primary market at a fixed price; collectors can purchase up to 20 crystals per transaction. Each user will receive a "seed" that will grow into an OG: Crystal five days after purchase. Every OG: Crystal will be a completely individualized work of art, its facets and contours generated algorithmically by merging each owner's crypto wallet history with myriad combinations of crystalline forms and structures.
However, the process of creation, and recreation, don't stop there. When an OG: Crystal is sold to another user, the original crystalline form will remain, but a new, personalized crystal structure will be added to the original, influenced by the wallet properties of the new collector.
Two months after the initial sale date – or after seven generations of growth from sales – every OG: Crystal will be "locked", meaning new transactions will not influence its shape, structure, or rarity. At a later date, each of these remarkable OG: Crystals will be combined into a single communal artwork, creating a crystalline reef that is the co-creation of each owner and the artists as a collectively generative effort.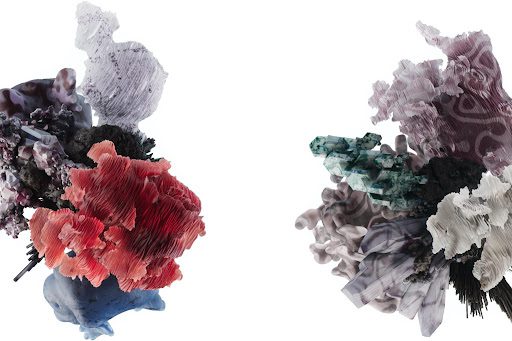 "We're incredibly excited to work with Danil and Michael on OG: CR," Snark. art co-founder and CEO Andy Alekhin said. "The project embodies our vision for the future of NFTs – not only using bleeding-edge technology to transform the market, but also bringing the experience and perspective of the 'traditional' art world. And it's clear that our community agrees – almost 5,000 people joined the project's Discord channel within a week of our launch."