New trends in the global markets show that such countries as India, Australia, and Canada are becoming more attractive to investors. Recently, people are most interested in opening a business in India. The Google search requests increased by 20% within a year. The country also has risen to 52nd in EIU's global business environment rankings, from 62nd five years earlier.
In this Interview with TechBullion, Julia Ponomareva, an expert in international business development for IT Startups and EdTech companies, will be sharing with us from her wealth of 10 years experience, more insights into this market demand.
Please tell us more about yourself?
I am Julia Ponomareva, an international business development expert. With over two decades of expertise in business development, marketing, and operational management in both international IT corporations and startups, I bring a wealth of experience to the table. For the past decade, I've been captivated by the excitement and challenges of working with global markets and am eager to continue making an impact in this arena.
As an expert in international business development, could you tell us more about your career and skills and what industries you specialize in?
Being open, I'm a seasoned tech industry professional with over 20 years of experience in business development, marketing, and operational management. My journey began as a sales representative for Xeros and quickly rose through the ranks to become a top manager at Kaspersky Lab, one of the world's leading cybersecurity companies. During my 4 years tenure at Kaspersky, as well as my previous experiences  at tech powerhouses like Asus and HP, I honed my skills in driving business growth and marketing initiatives.
In 2017, it turned to totally another way: I co-founded eMop, a cleaning marketplace start-up in London. It was a change to become a COO, and to be responsible for all operations, marketing, and product development. After experiments, researches and totally new way of making the business, I successfully grew the company from the ground up to a seven-figure valuation. After exiting eMop in 2020, I turned to consulting, helping IT start-ups like GetCourse expand into new markets and achieve triple-digit growth.
At GetCourse, I bring my expertise and passion for business development and marketing to the forefront, helping this leading platform for content creators expand their reach into new markets like India. With a diverse background working in regions like Latin America, the Middle East, Eastern Europe, Africa, India, the UK, and the USA, I've accumulated over 20 years of experience navigating complex international markets.
My specialty lies in guiding mature IT companies and start-ups alike in their efforts to penetrate the global market, with a focus on ED Tech and international markets. With my broad range of experiences – as an employee, start-up founder, and consultant – I have a 360-degree view of the tech industry that can't be beat.
What is happening now in the IT startups and EdTech markets, what is the global market size of these industries?
EdTech soars as the world goes online! The pandemic has been a blessing in disguise for the education technology industry, propelling its growth to new heights. Statista projects the EdTech revenue to reach a staggering $166.6 billion by 2023, with a projected CAGR of 9.22% leading to a market volume of $237.10 billion by 2027.
Classical education niches, such as K-12 and higher education, remain the most popular in the EdTech sphere, but our clients on GetCourse also show a high demand for professional development, psychology, coaching, and even hobbies like drawing and cooking.
The recent events in Ukraine have even sparked an increase in interest in psychology-related courses.
The shift towards online education is making education accessible to those who never thought it was possible. Take my friend in India, for instance, who's now studying an online program at Stanford – all from the comfort of his home. No need to travel to the US, he's able to attend lectures and interact with classmates and professors online.
The future looks bright for traditional online education as it continues to grow and break down barriers to education.
The open a business in India requests increased by 20%, could you give us more statistics on this increase in Google search?
Sure! The 20% increase in requests to open a business in India is a fascinating trend, and Google search data can give us a deeper understanding of the reasons behind this growth.
A quick look at Google search data reveals that the term "open a business in India" has been steadily gaining popularity over the past few years. The trend shows a clear increase in interest in starting a business in India, with a significant spike in the number of searches in the past year.
What's even more interesting is that the growth of this trend is not limited to India alone. The search data shows that people from all over the world are interested in starting businesses in India. This could be due to the country's rapidly growing economy and its increasing presence as a hub for innovation and entrepreneurship.
Additionally, the government of India has been making significant efforts to simplify the process of starting and running a business in the country, which is likely to have contributed to the rise in interest. From a digital point of view, India has a huge market potential and the government is encouraging foreign investors to set up businesses in India through various initiatives such as "Make in India" and "Startup India".
In conclusion, the 20% increase in requests to open a business in India is a testament to the country's growing popularity as a destination for entrepreneurs and investors. The data from Google searches shows that people from all over the world are taking notice and exploring the opportunities available in India. It's an exciting time to be a part of the business landscape in India!
It seems India, Australia, and Canada are now the most attractive to investors in the global markets, what is inspiring this interest in new markets?
The recent increase in interest for investing in India, Australia, and Canada can be attributed to a number of factors. Firstly, both Australia and Canada are established, developed economies with stable political systems, strong infrastructure, and a highly educated workforce, which make them attractive destinations for investment. On the other hand, India is a rapidly developing economy with a large and growing consumer market, making it a potential hotbed for growth and profits. Additionally, these countries have attractive investment policies and business-friendly environments, which has further boosted investor interest. The rise of digital technology has also made it easier for investors to access information and opportunities in these countries, leading to greater investment flows. Furthermore, as global economic uncertainty continues, these countries offer stability and growth potential, making them increasingly attractive to global investors.
India, being a developing region, is a country with one of the fastest-growing economies in the world and a population of over 1.408 billion people, with an average age of around 28 years old. This age range is one of the most active buying groups globally, making it a highly attractive market for businesses and investors. The young and vibrant population in India is a driving force for the country's economic growth, providing ample opportunities for investment.
However, despite its attractive market potential, India remains one of the most challenging markets globally, as the culture, business mentality, and other factors demand a different approach from businesses and investors. For instance, cultural differences need to be taken into consideration when entering the Indian market or any other market, as this can greatly impact the success of a business. Therefore, it is crucial to have a deep understanding of the market and its cultural dynamics to navigate this complex and dynamic market effectively.
What challenges do companies face when opening business in India?
In my opinion, the main problem that any company faces when entering a new market is, first and foremost, the mentality and culture of the country. And I want to emphasize this particularly. The faster we are able to immerse ourselves in the local market, understand and experience the culture, typical consumer behavior, the fewer mistakes we will make in this market.
1) No hurry. 
India is a country where no one is in a hurry. Don't expect that by agreeing on something, as is customary in the Western world, your agreements will be fulfilled on time. No one ever arrives on time for meetings. And this is initially unclear and can annoy those who are used to punctuality in the Western world. In India, you just have to relax and be ready for any deadlines to be broken. And this is one of the challenges you will have to overcome when starting a business in India.
2) Relationships first. 
First of all, you need to build good friendly relationships with customers and partners. You cannot use a formal business approach of the Western world. That's not how business is done in India. Relationships come first.
3) Interacting with people. 
Interacting with people is crucial to getting things done in India. Issuing a corporate bank card, for instance, took us 2 months and required us to post on LinkedIn and tag the bank to get their attention. Doing it remotely added another layer of difficulty. 
4) Discounts everywhere. 
When pricing a product in India, consider the lower average check compared to the West and the widespread bargaining culture. Always factor in a minimum discount of 5-10% to account for this.
5) Hiring – be ready!
 Recruitment is also a challenge, as finding qualified employees is difficult and expensive. Low-skilled employees are easily available, but they may require extensive training even with previous experience.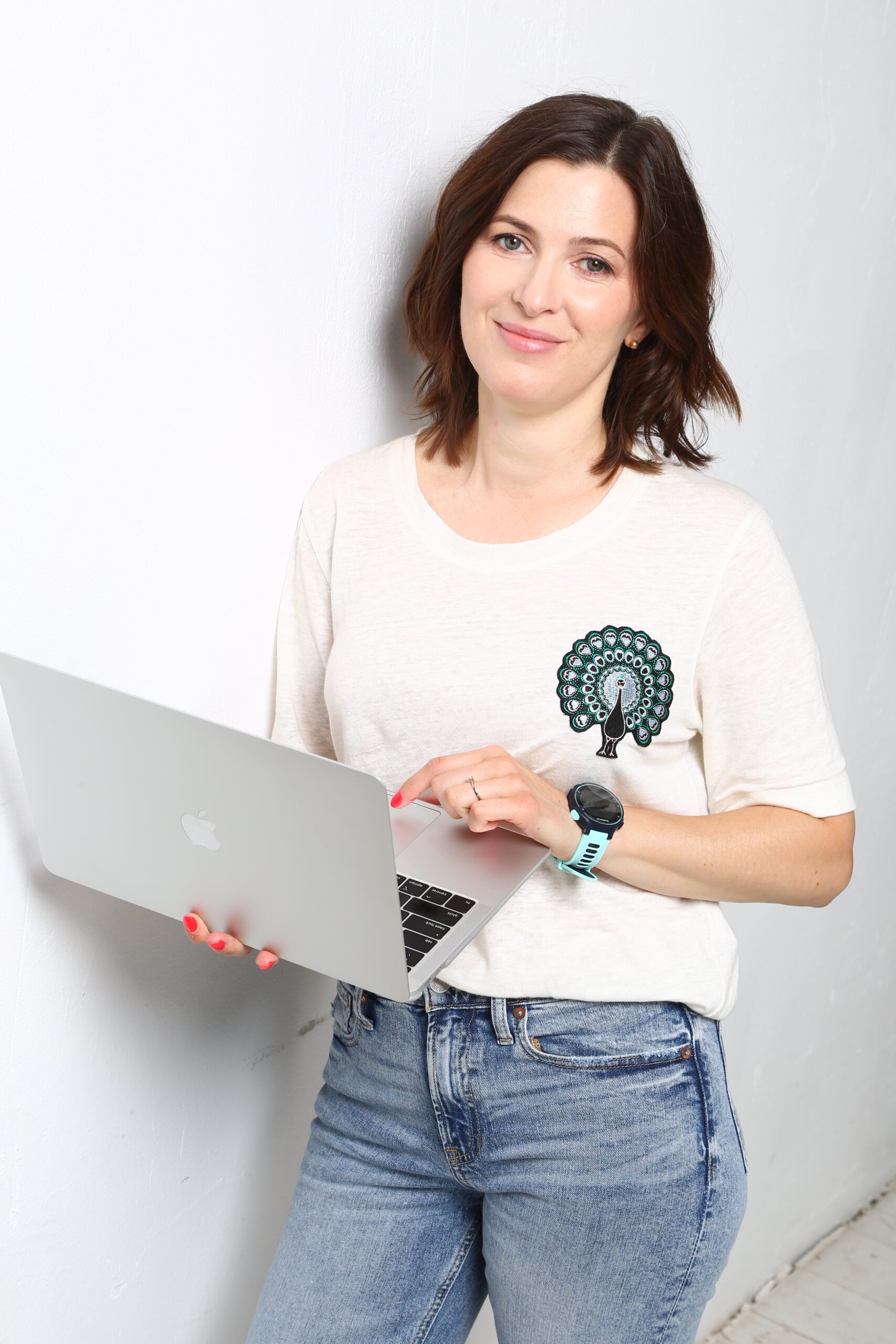 Could you enlighten us more on how this demand to open a business in India will improve the economy and also benefit business owners and investors?
Sure! Opening a business in India has the potential to drive economic growth and bring numerous benefits to business owners and investors. With its vast market, diverse talent pool, and favorable government policies, India is a hub for entrepreneurship and innovation. By setting up operations in India, businesses can tap into the country's immense potential and take advantage of the opportunities it offers. Whether you're a seasoned entrepreneur or an ambitious investor, India is a destination worth considering for those looking to grow their businesses and make a lasting impact.
What can other countries and business owners adopt from countries like India, Canada and Australia in terms of International business to attract investors?
Countries like India, Canada, and Australia offer valuable lessons for other countries and business owners looking to attract international investors.
For example, India has a rapidly growing economy and a large market, with a GDP growth rate of 11.2% in 2021. The country also offers a vast pool of skilled labor and a favorable business environment, with a ease of doing business rank of 63 out of 190 countries in 2021.
Canada has a strong tradition of innovation and a well-established reputation as a safe and stable investment destination. It has a high human development index and a strong performing economy, with a GDP growth rate of 5.5% in 2021.
Australia is a leading destination for foreign investment, with a strong and stable economy, a transparent legal system, and a favorable business environment. The country has a GDP growth rate of 4.5% in 2021 and a ease of doing business rank of 13 out of 190 countries.
Adopting some of these key elements from India, Canada, and Australia can help other countries and business owners to become more attractive to international investors. This can include promoting a strong and stable economy, creating a favorable business environment, and investing in innovation and human capital.
As an international business development expert, how are you helping businesses in this regard, any success stories to share with us?
Entering international markets can be a complex and challenging process, but it can also be very rewarding. At the heart of a successful entry into a new market is a well-thought-out strategy that takes into account the unique challenges and opportunities presented by that market.
As an expert in this field, I would suggest taking several successive steps when entering an international market. These steps include: 
market research

conducting customer development interviews

hypothesis testing

go-to-market strategy development

product localization

legal setup

team recruitment

PR and marketing activities

sales

scaling after successful setup.
I have been involved in several successful international market entries and can speak from personal experience on the importance of each of these steps. For example, in 2021 I worked with BotHelp, a no-code chatbot builder platform, to explore the possibilities of entering international markets. We conducted market research, interviewed potential users, local experts, and tested hypotheses for entering the markets of India, Brazil, and some countries in the Middle East. The outcome of these tests helped the company understand the suitability of its product for the selected markets and make an informed decision on whether or not to enter them.
In another project with GetCourse, I was responsible for launching a project in India after successful tests. In this project, I had to pay particular attention to the legal setup and team recruitment, which can present unique challenges in some markets.
With my experience in project management and working with various markets, I am confident that I can assist a company at all stages of entering an international market and help them achieve their goals.
Do you have more tips or opportunities for our readers today on international business development?
Success in international business requires a combination of vision, strategy, and hard work. My advice to anyone looking to grow their business on a global scale is to start by having a clear understanding of your target market and the unique challenges and opportunities it presents. Next, build a strong network of trusted partners and allies who can help you navigate cultural differences, regulatory requirements, and other complexities of the international business environment. And don't be afraid to take calculated risks and embrace new technologies and innovations that can help you stay ahead of the curve. With a focus on collaboration, continuous learning, and a commitment to excellence, the sky is the limit for your international business success.