"ONY" is a common abbreviation for Onyinyechi Okenwa, who is also known as "ONY." The first three letters of her full name, "Onyinyechi," are where this name originates from. It is essential to keep in mind that she does not go by the alias "Onee" or any variation of that name. Onyinyechi is the first and the only girl out of her family's three children. She was born on September 12th and holds a special place in her family's heart because of this. Her parents are well-known for the love and care that they show toward their daughter, and they have always been supportive of her and played an important part in her upbringing.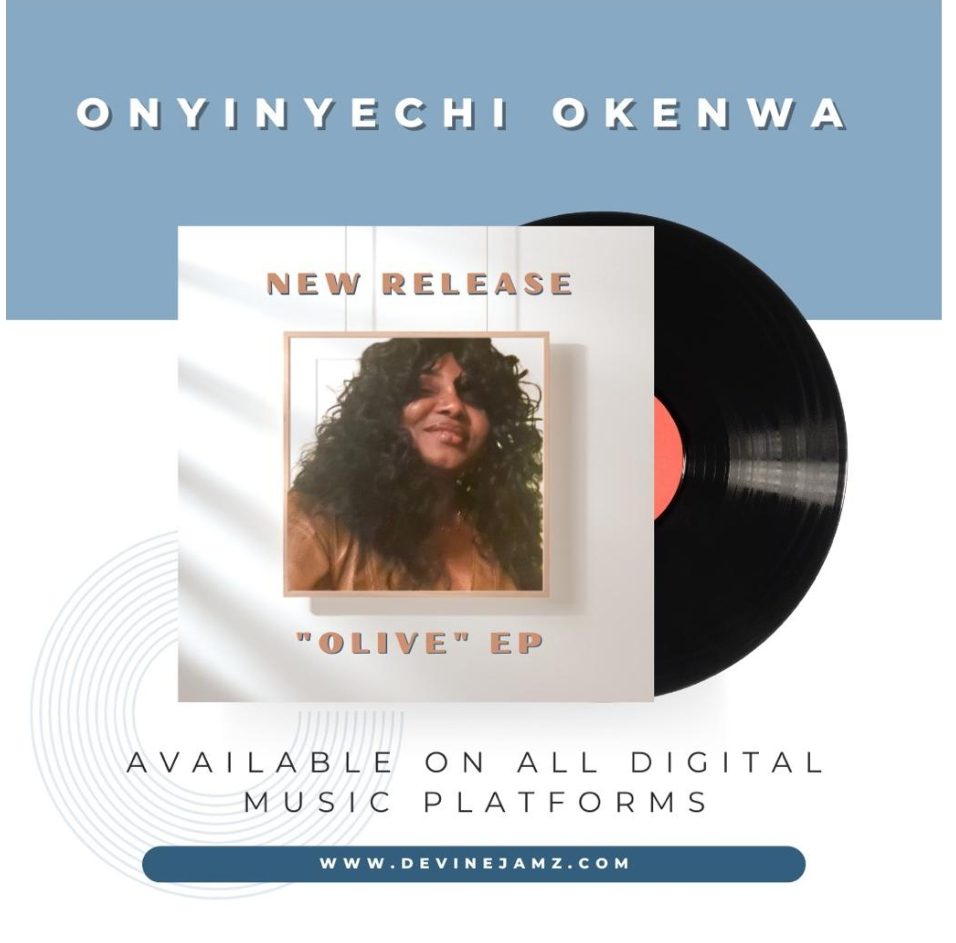 Background
A Devout Christian Upbringing
Onyinyechi Okenwa, more affectionately known as ONY, is a woman who spent her childhood in a household in which Christian values were deeply ingrained. Her family's devotion to their religion was more than just something they professed to believe in; it was a way of life for them. The members of the household would, without fail, assemble for devotions every day. These devotions were not like any other devotions. They were filled with the joyful sound of singing, which echoed the unwavering faith and love for God that the family had.
The Okenwa household was perpetually filled with lilting tunes. The family would get together both in the morning and in the evening, and every single member, no matter how old or young, would sing. At other times, they would spontaneously break out into any hymn or song that came to mind, while at other times, they would have specific songs to sing. This daily practice was more than just a routine; it was a demonstration of the steadfastness of their faith.
The Ripple Effect in the Community
The influence of these daily singing devotions was not confined to the confines of the Okenwas' home; rather, it extended far beyond those walls. The contagious vitality and spirit of the songs drew in their neighbors, who frequently found themselves joining in. In the eyes of the community, the Okenwa residence emerged as a shining example of faith and hope. There were times when neighbors, inspired by the family's unwavering faith, would approach Ony's mother and ask for prayers for their own families and children. Ony's mother would then pray for those families and children.
Ony: A Beacon of Positivity
Ony is well-known for more than just her singing, however. Her reputation preceded her in ways that were unrelated to her musical abilities. People recognized her for the unwavering dedication she displayed toward her work, the immense love she had for those around her, and the constant glow of positivity she exuded. She had this extraordinary ability to walk into a room and make it instantly brighter the moment she set foot in it. She is a well-liked figure in her community due to the combination of her straightforward demeanor as well as her audacity to always stand by what it was that she believed in.
Musical Journey
Onyinyechi Okenwa, more commonly referred to by her stage name ONY, has a musical backstory that speaks to many people. Her journey is a demonstration of the unwavering faith she possesses as well as the passion she possesses for music; it begins with her early years spent singing in the church choir and ends with her success as a gospel singer. As we delve further, we will investigate the significant moments that have molded her musical career as well as the influences that have acted as a compass for her along the way.
Onyinyechi Okenwa, better known by her stage name ONY, has just released her newest musical masterpiece, an album with the title "OLIVE." This album is not simply a collection of songs; rather, it is a reflection of her profound spiritual journey as well as her unyielding faith.
A Choir Girl with a Passion for Reading
It was clear that ONY had a passion for music even at a young age. She was only between 10 and 11 years old when she joined the church choir, at which time she displayed her developing talent. However, singing was not the only talent she possessed. ONY enjoyed reading very much. She began reading at the tender age of three. She soon began to impress her family and friends with her ability to comprehend complicated articles that were well beyond her years. The fact that she enjoyed reading so much gave her a distinct advantage, as it enabled her to have a profound connection with various religious writings and canonical scriptures.
Leading and Teaching: More than Just a Singer
The involvement of ONY in her church extended further than just singing in the choir. She took on responsibilities that allowed her to demonstrate her leadership and teaching skills to others. She went on to become a Sunday school teacher, helping to direct the moral development of impressionable young minds. Because of the devotion she had to her religion, she eventually became a prayer leader and would lead congregations in fervent prayers. As a teacher of Bible Studies, she dove headfirst into the scriptures, thereby facilitating others' comprehension of and connection to the Word of God.
From Reading Scriptures to Gospel Singing
Even though ONY spent much of her childhood reading and instructing, she eventually found that singing the gospel was her true vocation. She made a smooth transition into this role, using her profound understanding of the scriptures to write songs that resonated with a large number of people. It wasn't just about the melodies and lyrics in her songs; it was also about the ministering that they did. She conveyed messages of faith, hope, and the unchanging love of God through the songs that she wrote and performed.
"Only My God": A Chart-Topping Testament
"Only My God" is one of many songs that ONY has written, but it stands out among the rest. Not only is it evidence of her talent as a songwriter, but it also demonstrates how deeply she believes in what she writes. On the Global Gospel Chart, the song has been making quite a splash recently. It started in its first week at position number 16 and has since made steady progress, most recently arriving at position number 13. The popularity of this song is evidence of both ONY's musical ability and the significant influence that her ministry has had.
Songs from the Album "OLIVE"
"OLIVE" is not merely an album; rather, it is a representation of ONY's innermost feelings and thoughts. Each song conveys a story, an experience, and an emotion that connects with listeners on a variety of different levels. As we progress through the songs, we will learn about the ideas that led to the creation of each song as well as the effect that these songs have had on her listeners.
ONY Captures the Essence of God's Boundless Love 
In the Song "GOD ON MY SIDE," ONY's song "GOD ON MY SIDE" does a beautiful job of capturing the essence of God's boundless love. This song teaches us that the love of God isn't reserved for a particular group of people; rather, it's open to everyone. Love and the presence of God are available to all people, regardless of whether or not they believe in God. By playing this song, ONY is serving as a gentle reminder that we are never truly alone because God is always by our side.
BORN TO BE LOVED: Finding Self-Worth in God's Plan
The uplifting song "BORN TO BE LOVED" is all about learning to love and accept oneself, as well as recognizing one's value. ONY sings about how, in the eyes of God, each one of us is unique and special. We are not here by chance; rather, we are an integral part of the master plan that God has devised. This song serves as a gentle reminder that each one of us is loved and accepted and that we each have our distinct purpose in this life.
GOD OF VICTORY: A Beacon of Hope
ONY delivers a message that is one of healing and hope through the song "GOD OF VICTORY." There are high points and low points in life, but when God is on our side, victory is certain. This song is a testimony to the grace of God and to the fact that She can make even the most difficult circumstances bearable. This is a song that encourages faith in God's will and lifts one's spirits at the same time.
CHUKWU BU NKEM (GOD IS MINE): Praising the Almighty
The song "CHUKWU BU NKEM," which focuses on the omnipotence of God and translates as "GOD IS MINE," is an impressive piece of music. ONY takes their inspiration for their songs about the significance of praising God from passages in the Bible such as Psalm 22:3 and Psalm 96:2. Listeners are reminded of the efficacy of praise and the manner in which it brings glory to God through the use of this song.
ONLY MY GOD: Celebrating God's Wonders
The song "ONLY MY GOD" stands out not only due to its catchy melody but also due to the profound message that it conveys. ONY writes songs about the innumerable marvels and occurrences that serve as evidence of God's existence in the natural world. The message of the song is that there is no one else on earth who can compare to God. She is one of a kind, incredibly powerful, and incomparable. It is a song that fortifies one's belief in the divine and strengthens one's connection with that connection.
Connection to Literature
In addition to her career as a singer, Onyinyechi Okenwa, better known by her stage name ONY, is also a published author. Her book "Miracles in Triangles" reveals her profound connection with words and music clearly and compellingly. This book, which came out in 2023, is a testament to her abilities as a songwriter.
The readers of "Miracles in Triangles" will be able to find the lyrics to three of the songs that appear on her album "OLIVE" in this book. "Born to be loved," "Only My God," and "God of victory" are the titles of these songs. Each song, with the profound lyrics that accompany it, provides a glimpse into ONY's spiritual journey and her profound connection with God.
"Miracles in Triangles" is available on major distribution platforms such as Amazon and Barnes and Noble for readers who are interested in delving deeper into her lyrics and comprehending the motivations that lie behind her songs. This is more than just a book; rather, it is an open invitation to travel with ONY as she navigates her faith, music, and life.
Conclusion
Onyinyechi Okenwa, also known as ONY, is a multi-talented artist who has achieved success in a variety of fields, including writing and singing. She shines a light of faith, love, and hope in the midst of her community. Her journey has been nothing short of inspirational, beginning with her early days of leading devotions in her family home and culminating with the release of gospel songs that topped the charts.
Her album "OLIVE" is a demonstration of her profound faith as well as her ability to touch people's souls through the power of her music. Songs like "Only My God" and "God on My Side" speak to many people and provide them with consolation, hope, and a reminder of the unchanging love that God has for them.
Her book, "Miracles in Triangles," further solidifies her position as a leading voice in the gospel community. She imparts profound messages of love, hope, and faith to the world through the music and words that she writes.
Artists like ONY shine brightly in a world that is filled with uncertainty, reminding us of the power of faith and the importance of staying true to one's beliefs even in the face of adversity. Her journey, which is characterized by devotion, love, and an unyielding spirit, is an inspiration to a great number of people.