Cryptocurrency represents an invention that transforms one of humanity's oldest technologies… Money. Decentralised Finance (DeFi) has essentially altered the fundamental design to one in which all individuals are treated equally. A system in which all participants have an equal opportunity to create wealth.
If you're yet to start investing in the metaverse… What are you waiting for?
Boost your chances of becoming a DeFi millionaire with Fantom (FTM), NEAR Protocol (NEAR), and FIREPIN (FRPN).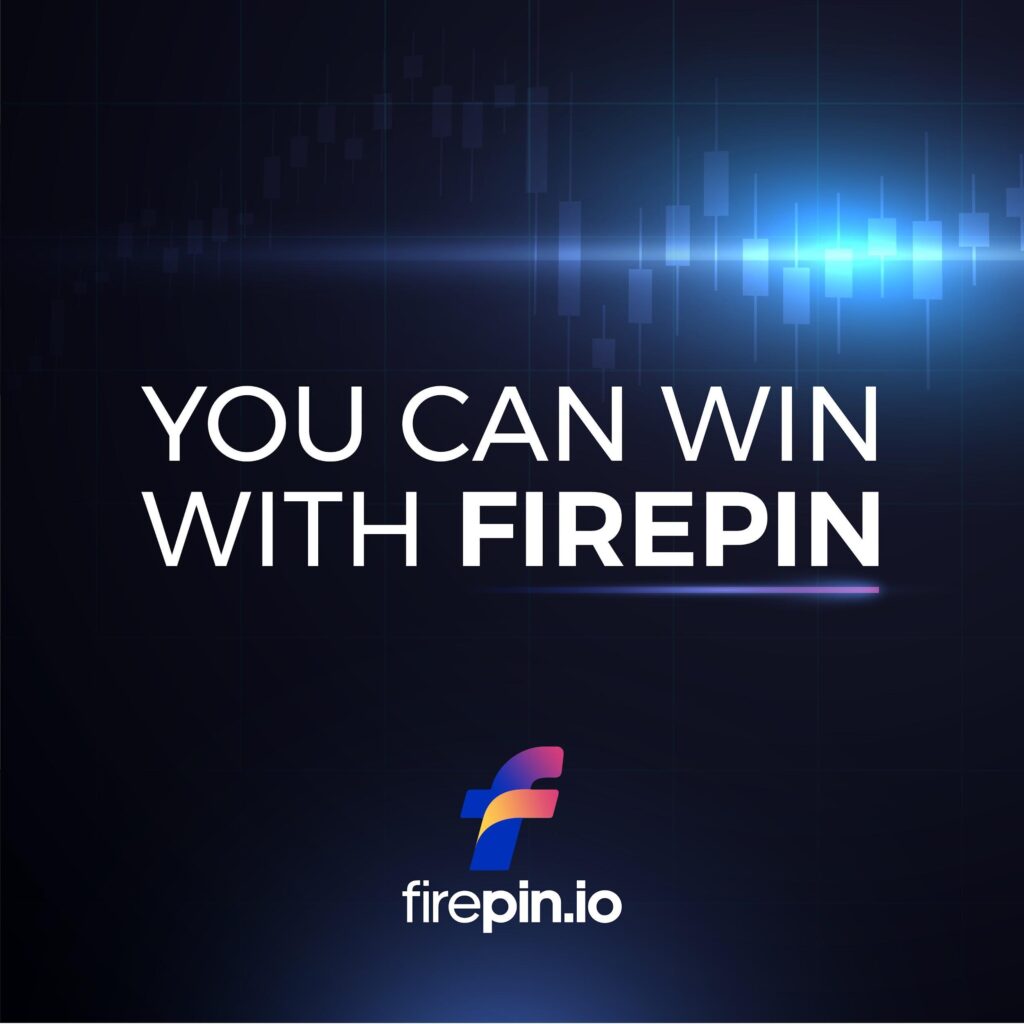 Is It Possible to Make Millions with Crypto?
The birth of Bitcoin (BTC) has allowed for a world to exist where money no longer needs to be controlled by a single entity. DeFi provides people from all over the world with the chance to achieve financial freedom just by accessing a smartphone or computer.
There have been numerous success tales of people making millions of dollars by investing in the Crypto space. One prime example is the story of Erik Finman – who became a millionaire at the age of 18 by holding onto a long-term investment of BTC since he was only 12 years old. He achieved this by initially placing $1000 in cash from his grandmother into Bitcoin when the price of each coin was only $12 – see… Patience really is a virtue!
Despite BTC ranking at the top of the market, it's important to note that one doesn't need to dwell on not having invested in the famous Crypto. You can still rake in just as much money by carefully selecting the altcoins that are worth holding onto…
Fantom (FTM)
The first coin worth considering is Fantom (FTM). FTM is a quick and efficient smart contract platform for digital assets and decentralised applications. It provides unrivalled performance, security, and dependability. Transactions are almost instantaneous, and fees are extremely low.
Recently, there was a media uproar when two members of their team had opted to leave. Nonetheless, this is no cause for concern since Fantom has never been a one-man show and its team consists of roughly 40 developers.
According to experts, FTM stands as a good long-term investment. Its price prediction for 2022 is $3.38 and it's also expected to reach a value of $4.50 in 2024. Generally, it has become one of the most extensively used and sought coins, which has great long-term potential.
The Cheetah of Crypto – NEAR Protocol (NEAR)
NEAR Protocol (NEAR) is another notable coin worth looking into to increase your probability of becoming a millionaire. It is a proof-of-stake (PoS) development platform based on a sharded, layer-1 blockchain.
Its unique Nightshade technology enhances transaction throughput considerably. Nightshade is a sharding version in which multiple sets of validators process transactions in parallel over many sharded chains, increasing the overall capacity of the blockchain.
As a result, the NEAR can process up to 100,000 transactions per second. Hence, demonstrating remarkable speed and efficiency. Moreover, it collaborates with Ethereum (ETH), Polkadot (DOT), Cosmos (ATOM), and other blockchains to enable the free movement of assets and communication between networks for the benefit of all investors.
FIREPIN Token (FRPN) Set to Cause a Metaverse Explosion…
FIREPIN Token (FRPN) is a community-driven Decentralised Autonomous Organisation (DAO) platform with metaverse integration. Due to its strategic roadmap, it will eventually become one of the top Cryptocurrencies on the market. For example, since the project is community-driven, it's designed to effectively have the free will to determine its own success via the FRPN community.
A core benefit is that holders will be able to earn extra tokens through its Staking and Farming platform. In addition, they will also benefit as a portion of each transaction will go to the treasury.
Regarding its growth, analysts have predicted that its value will rise from its current price of $0.000067 to approximately $0.0005-0.0008.
To conclude, it's advised that DeFi investors should make every effort to invest exclusively in reliable coins that are anticipated to multiply in value over time. After all, the earlier you invest, the bigger your returns will be.
Join Presale: https://presale.firepin.io/login 
Website: https://firepin.io/  
Twitter: https://twitter.com/FIREPIN_io