7th August, Singapore, Singapore – BiKi.com has finally crossed the threshold of  infanthood and celebrated its one-year anniversary with an appreciation dinner for its ecosystem of partners, investors and community supporters. The 300-strong event was attended by luminaries and thought leaders of the Chinese blockchain industry such as Jinse.com CEO An Xinxin, Genesis Capital's Zhu Huaiyang, Mars Finance's Li Lao and Chainup's Zhong Gengfa.
The young exchange has emerged from a crypto winter the past year by adopting innovative strategies and initiatives. The results speak for themselves – 1.5 million registered users, 150 listed projects, 220 trading pairs, and 130,000 daily active users with 2,000 community partners and 20,000 active Wechat users. Moreover, the BIKI platform currency has increased 100 times, ranking amongst the top 8 platform currencies with the exchange ranking amongst the top 100 global cryptocurrency exchange market capitalizations. 
Reviewing the milestones BiKi has attained, BiKi.com founder and CEO Winter noted that the cryptocurrency industry was at a turning point and entering into the "mainstream consensus".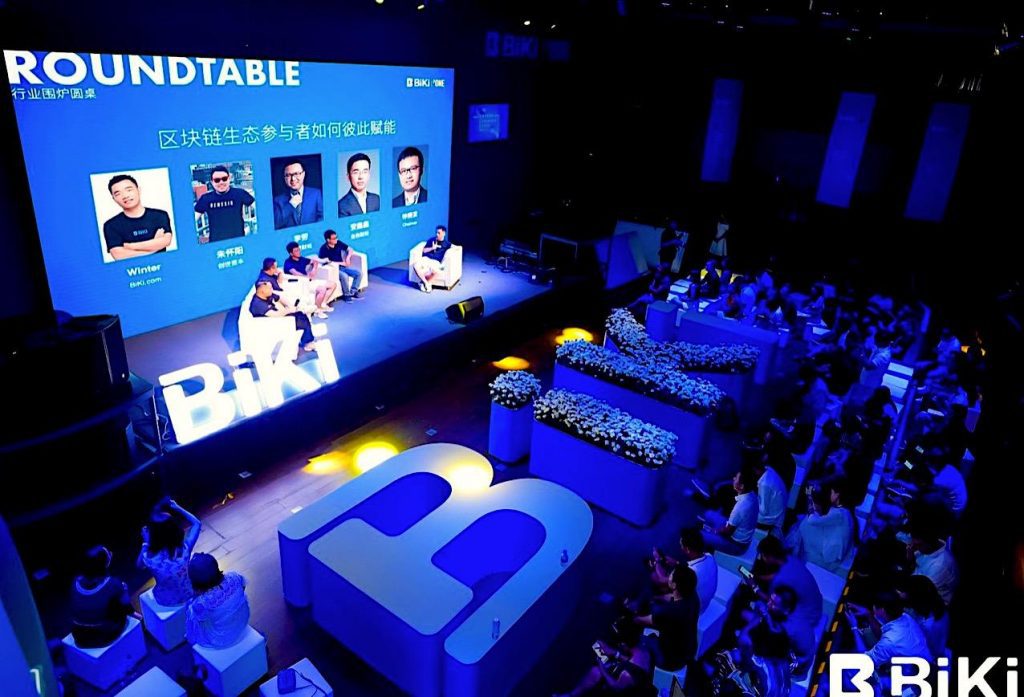 "The exchange is the infrastructure and financial center of the entire industry," he continued, "and can be compared to a military battleground with high-level participants competing. The many variables in the exchange industry ensures that a foregone conclusion is not yet reached and the real master has not entered the market yet." 
Opportunities were thus available for exchanges that were able to move with the times. Believing BiKi to be one such exchange which has positioned itself for such opportunities, Winter contended that a high level of collaboration amongst the different parties within the space was now necessary. Exchanges needed to work with projects, venture capitalists, the media, technical contractors, their communities and form an ecosystem that would empower one another and be mutually beneficial.
Speaking about BiKi.com's future, Winter summarized it in 4 areas – new assets, new liquidity, new model and new team. He stated that BiKi would not be competing with the big exchanges for dominance over the "old currencies", digital assets such as Bitcoin, ETH, EOS, etc. Rather they will aim to be the "NASDAQ of blockchain" and sign on "new, fast and diverse" quality projects which will bring with them new assets. Likewise, instead of competing for existing market share in terms of exchange users, BiKi will target third- to fifth- tier cities for new liquidity. 
The new model Winter referred to was the model BiKi has adopted to implement "daily buyback, quarterly burn, tokens in locked positions and steady deflation" to steadily reduce the BIKI token supply and increase its value. Lastly, Winter explained that his vision for the BiKi team would be one that was progressive in all areas, from technology to operations to marketing to asset mining and other "overseas capabilities". He saw that as being of major importance in the successful development of the BiKi platform.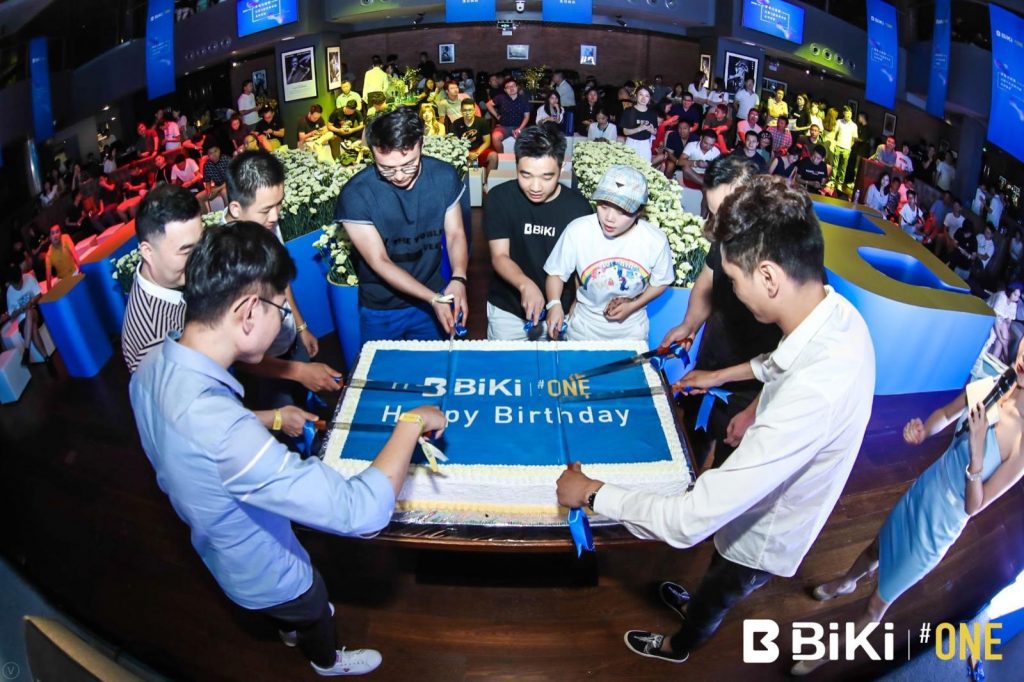 Announcing the launch of a global community partners recruitment plan, Winter singled out BiKi's top 5 community partners to thank them and support them in this new initiative. 
"We will always remember and acknowledge all the friends and team members who are present and who have aided us during our journey," he stated. 
BiKi's journey into its sophomore year will no doubt present new challenges but Winter expressed confidence that BiKi was primed and ready for the battlefield.
About BiKi.com
Headquartered in Singapore, BiKi.com is a global cryptocurrency exchange that provides a digital assets platform for trading more than 100 cryptocurrencies and 220 trading pairs. Since beginning operations in June 2018, BiKi.com is considered one of the fastest-growing cryptocurrency exchanges in the world with an accumulated 1.5 million registered users, 130,000 daily active users, and daily trading volumes of USDT 20 – 100 million.