Do you know the Nitecore NU43? No? It's the lightest, 18650 powered headlamp with a max output of 1400 lumens, dual beam, and USB-C rechargeable.
How often did you have to rely on small headlamps, not bright enough, with not enough runtime? Now no more, thanks to the Nitecore NU43. Measuring just 80x46x44 mm, at just 116 grams, the NU43 is a headlamp small and light enough that you'll forget you are carrying it on your head, but you surely not forget its bright output of 1400 lumens.
Thanks to its peculiar design, the NU43 adopts a structure that combines a special PC plastic rear housing with a stamped aluminum alloy front housing, making it suitable for even the toughest environments and 30% lighter than similar headlamps. Thanks to the built-in 3400 mAh 18650 lithium-ion battery, the NU43 is the most compact and light 18650 headlamp, yet has a whooping max output of 1400 lumens.
The high-quality 18650 battery not only is a high capacity, with 3400mAh but it can be charged very quickly, in around 2 hours; thanks to the fast charging protocol that Nitecore put on the NU43. The high-capacity 18650 battery allows the Nitecore NU43 to have a max output of 29 hours at 100 lumens (low mode), 15 hours at 300 lumens (mid mode), and 10 hours at 600 lumens (high mode).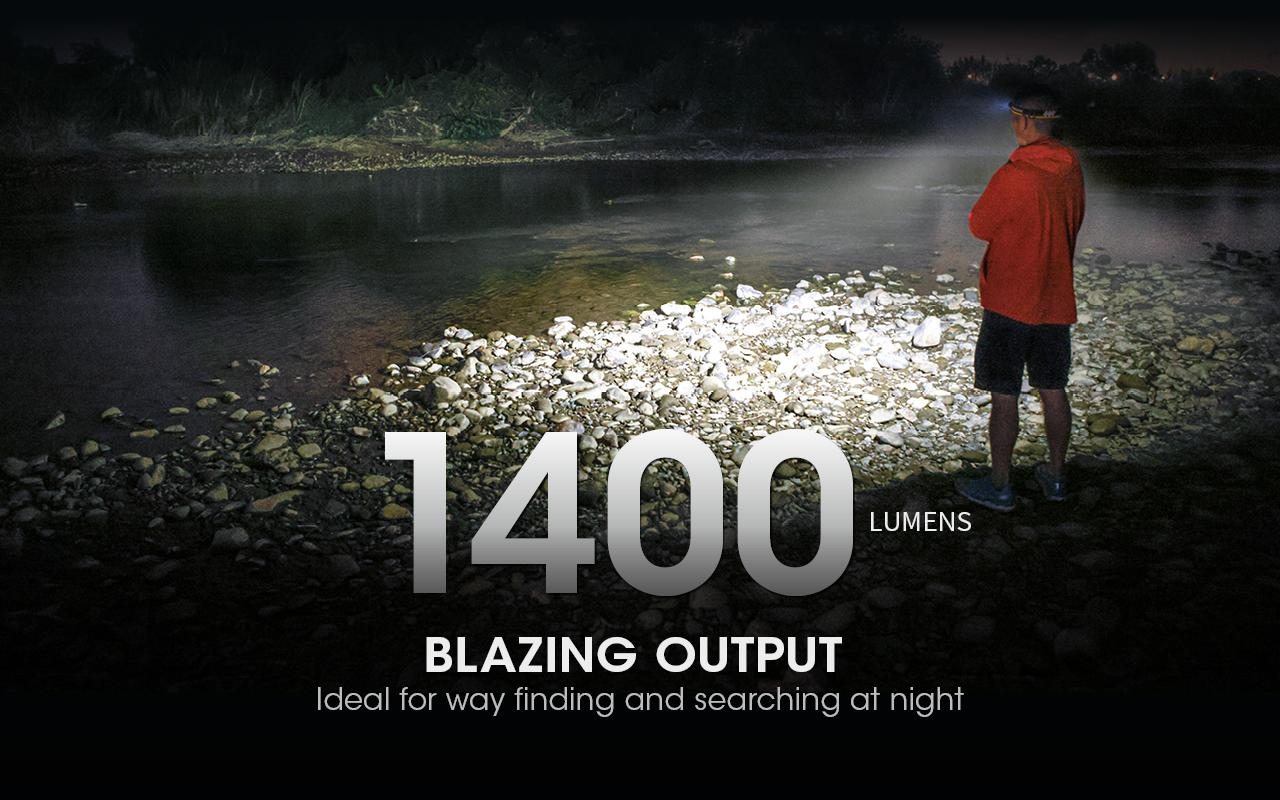 The NU43 adopts a new skin-friendly, widened headband (holds the light more firmly, wears more comfortably), with a hollow design for lightweight and comfort; reflective inserts, and an anti-slip, sweat-stopping, silicone insert. The NU43 has a great beam, thanks to the TrueVision+ technology, using a unibody optical lens with a light transmission of over 94%, engineered to focus and form a uniform and soft beam, both for the floodlight and the spotlight at the seam time. The flood beam has a wide range of over 100°, perfect to check your surroundings.
Multiple safeguards have been implemented in the NU43, a sensor protection function, lowering the brightness when the headlamp is close to an object, to avoid overheating; a transportation security system that stops the light from accidental activation, as well as a classic lockout mode.
The dual switch interface (power button = on/off, brightness change; mode button = light sources switching) is intuitive to use and practical, and you'll have the benefit of a low output red light (ideal for preserving your night vision, signaling, emergency, map checking) and an 8 lumens ultralow level.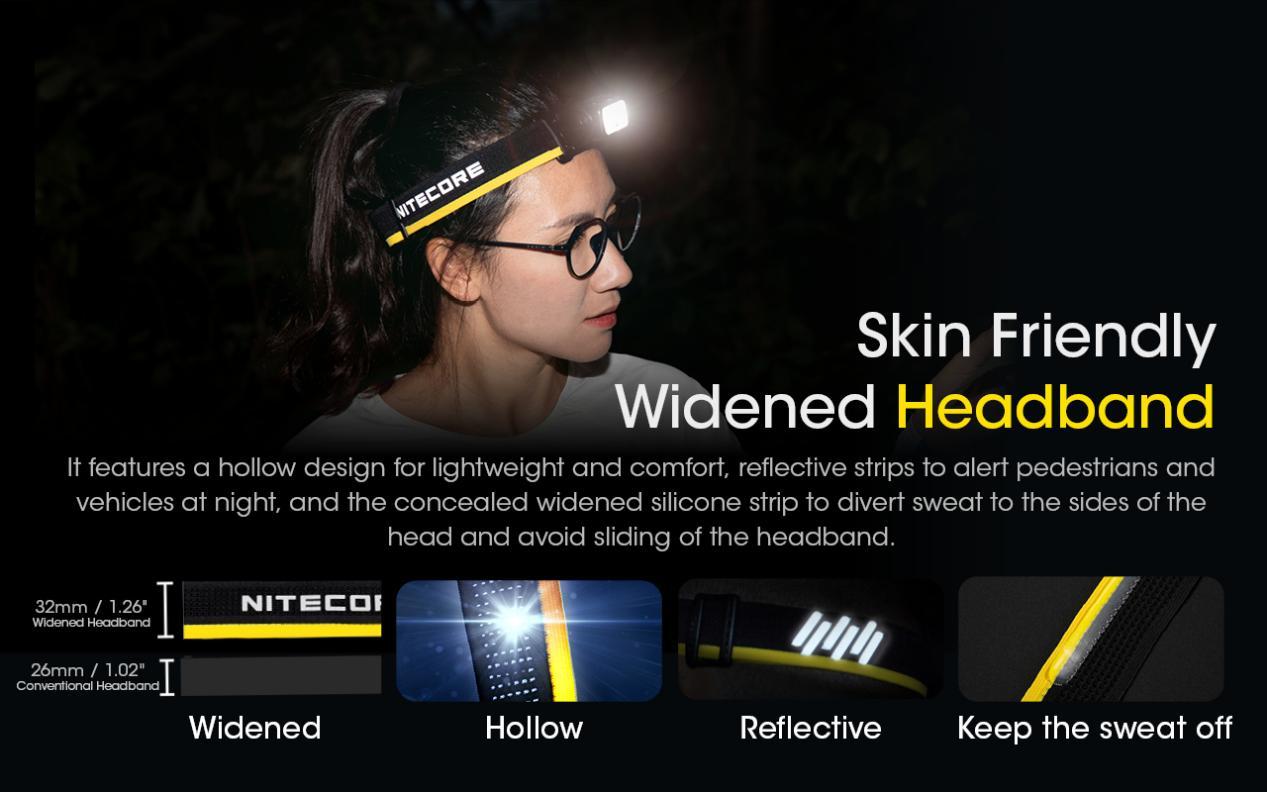 The near center of gravity bracket allows the NU43 to be tilted on your head effortlessly. Always know your battery's charge, thanks to the integrated battery indicator. Don't worry about self-discharge of the integrated battery. thanks to the ultra-low standby power consumption, the light is ready to be used for 365 days once charged. Easily recharge the integrated battery with a USB-C cable, and don't worry about water or dust going into your charging port, thanks to the rotating protection cover, the light is IP68 rated.
Whether you are gonna use it for DIY, sports, outdoors, exploring, hiking, or emergency situations, the NU43 is a great choice.