Nils Larsen, a financial analyst and portfolio manager, offers advice to consumers about how to survive current inflation. Tips include budgeting, investing, and saving.
Using his experience in the financial sector, Larsen discusses the current state of inflation and how it affects consumers. He makes several suggestions for surviving the current economic climate, including budgeting, investing, and saving. His advice is in line with other industry leaders who take a more conservative approach in riskier economic conditions.
The past several months experienced drastic increases in the Consumer Price Index and consumer concerns. Current inflation and shifts in consumer confidence do not surprise Nils Larsen, an experienced financial analyst and portfolio manager. According to him and other experts, the economy is responding to pandemic supply chain disruptions, world events, and increased demand.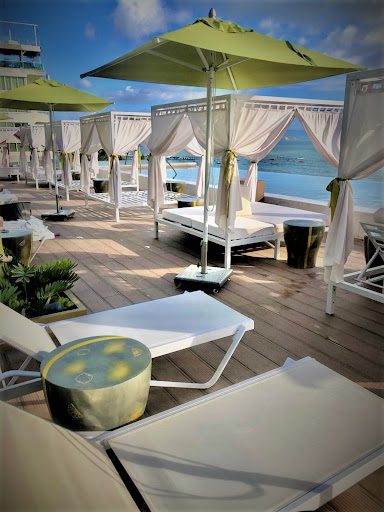 As consumers struggle to balance their books, A New York Times and Momentive survey suggests 40% of families are worse off now than pre-pandemic. Consumers must make adjustments to sustain through the current fiscal climate. Experts suggest families take specific actions to secure their savings and limit spending.
Budgeting for Inflation
The economy is experiencing price increases at a rate not seen in over 40 years. To maintain financial health, families and individuals must make sacrifices, and to know what to sacrifice, they must create detailed budgets, according to Nils Larsen.
Budgeting is a fundamental part of personal financial management. Many consumers struggle with managing credit card debt, especially during harsher economic times. If a person holds debt across several credit cards, they can attempt to save money by consolidating it into a 0% balance transfer or a lower, fixed-rate personal loan.
Families should also review their monthly expenses on luxury items like streaming services or cable television. Even if a person only spends roughly $10 to $30 per month on streaming platforms, cutting the services can save them between $120 to $360 annually.
Investing During Inflation
For consumers without significant debt and a fair amount of savings, there are ways to take advantage of the current economic climate, suggests Larsen. The best way to take advantage of current market conditions is by investing in safer vehicles, such as bonds.
Backed by the U.S. Treasury, I-Bonds base their rates on the rate of inflation. Tied to the Consumer Price Index, the rates adjust every six months.
Another government-backed opportunity is Treasury Inflation-Protected Securities or TIPS. Investors must hold on to TIPS for a minimum of two years, but the vehicle is usually more beneficial than other bond types.
Prioritizing Saving over Investing During Inflation
Less than 50% of Americans have a rainy day or emergency fund capable of covering $1,000 in emergency expenses. During challenging economic times, consumers must protect their finances. According to Larsen, every citizen should aim for savings of three to six months of living expenses.
An emergency fund or savings account should come after paying off existing debt; however, many consumers can manage both tasks simultaneously if their debt is not overwhelming.
Inflation is scary for many families. Increasing prices are making it so pre-pandemic earnings are insufficient for essential items. As the economy remains somewhat unpredictable, consumers should adjust spending and saving habits, prioritizing cost cutting and saving. Investing in more reliable financial vehicles is an option for those individuals with liquid assets, but many experts recommend remaining frugal and defensive in the current economy, including Larsen.
Nils Larsen is an accomplished financial analyst and portfolio manager. Currently working for a top investment firm in Los Angeles and teaching finance at a local community college, Larsen is a respected professional. He holds the Chartered Financial Analyst designation, which is the highest distinction in the investment management profession.