Nicholas Stella's journey in the world of entrepreneurship has been nothing short of remarkable. At the young age of 33, he has already made a significant impact on the fitness and supplement industries. His story is a testament to resilience, innovation, and a relentless commitment to delivering high-quality products, which have culminated in the creation of the acclaimed Ryse Supplements brand. This article delves into the inspiring journey of Nicholas Stella and the extraordinary success story of Ryse Supplements.
Nicholas Stella's entrepreneurial odyssey began with the founding and subsequent successful sale of Fit Life, a fitness jewelry company. Although Fit Life started as a promising venture, it took an unexpected turn when copyright issues related to the name arose. Despite this initial setback, Stella's dedication to offering top-tier products remained unwavering. His motivation? The well-being of his wife and children, whose health and fitness served as the driving force behind his mission to provide exceptional supplements to consumers.
The path that led Nicholas Stella to the supplement industry began during his college years as a dedicated wrestler. It was through his experiences in the world of collegiate wrestling that he first discovered the vital role of dietary supplements in enhancing athletic performance and overall well-being.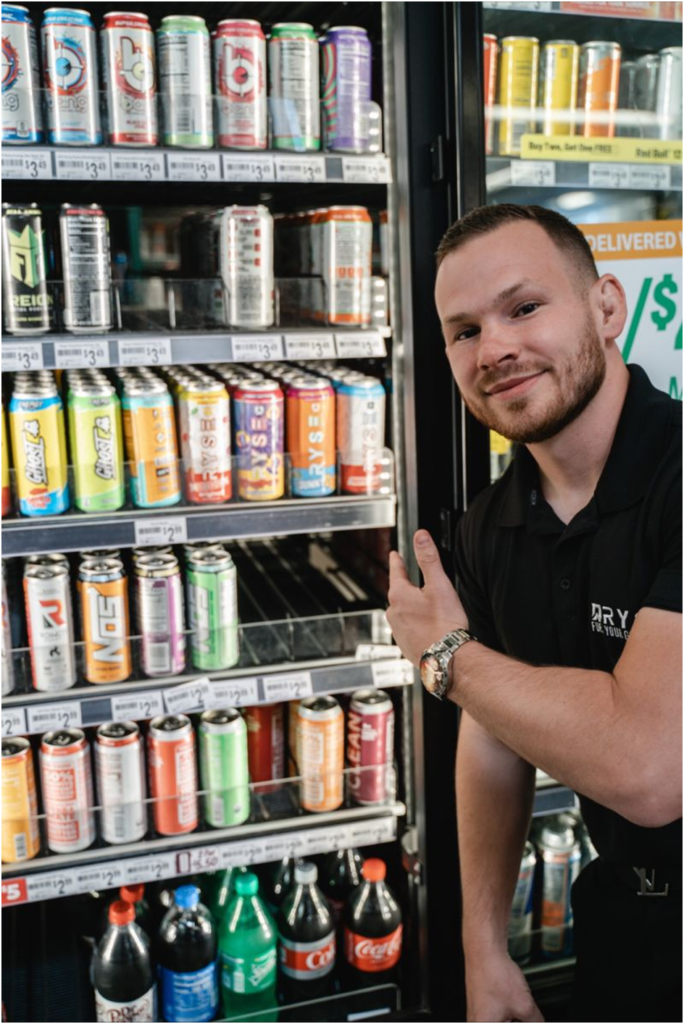 The inception of Ryse Supplements occurred just days before Black Friday in November 2017. Armed with only two flavors of Pre-Workout, BCAA + EAAs, and capsule products, Stella and his team entered a fiercely competitive market. In a matter of months, Ryse expanded into its second warehouse in Frisco, Texas, heralding the launch of the highly-anticipated RYSE Loaded Protein with two distinct flavors.
Ryse's ambition knew no boundaries; the brand swiftly expanded its reach, securing massive distribution in Europe, Australia, South Africa, and numerous domestic stores. Notably, their loaded protein was stocked in every GNC outlet nationwide. In 2019, the introduction of the Pink Blast Pre-Workout added further diversity to their pre-workout lineup, catering to the evolving needs of their consumers.
The year 2019 also witnessed the launch of Project: Blackout, targeting the "hardcore" lifting community with high-stimulant pre-workouts and non-stim pump products. After a brief stint in Buffalo, NY, Ryse returned to Dallas, TX, demonstrating their agility and adaptability as a brand.
Innovation became synonymous with Ryse's journey. The introduction of Pump Caps offered a convenient on-the-go pre-workout option, meeting the needs of their customers leading busy lives. Even amid global disruptions, Ryse's loyal customers remained steadfast, and the brand emerged as a symbol of strength and progress during challenging times.
The year 2021 marked a pivotal focus on growth for Ryse. The brand expanded its product line with a wide array of flavors and formulas, solidifying its presence in retail. Notably, they launched their most extensive product range in Walmart, featuring licensed proteins and pre-workouts, making their offerings more accessible to a broader audience.
RYSE Fuel, the brand's canned energy drink, gained traction with victories at Clash of the Cans and widespread distribution in major chains like Buc-ees, QT, and CircleK. Ryse continued to broaden its reach with iconic licenses, such as Skippy Loaded Protein and Country Time™ Pre-Workout, reinforcing their reputation for innovative partnerships.
To accommodate their phenomenal growth, Ryse moved into its new 80,000 square foot headquarters in Prosper, Texas, cementing its position as a rising star in the world of supplements. This relocation is not just a physical move but a testament to the brand's commitment to delivering top-tier products to its customers.
As Ryse Supplements continues its ascent, it stands as a testament to dedication, innovation, and an unwavering commitment to customers and the fitness community. With each new product and milestone, Ryse is shaping the future of the supplement industry, all under the visionary leadership of Nicholas Stella. Stella's journey from a passionate wrestler to a prominent figure in the supplement industry is an inspiring example of what can be achieved through unwavering determination and a commitment to excellence. Ryse Supplements is not just a brand; it's a symbol of what's possible when passion and dedication meet innovation.