William Shatner, Neil Strauss, Yat Siu, Jennifer Prince and Metta World Peace are among cultural innovators scheduled to appear at the 4-day gathering, organized by The Edge Of Company.  
LOS ANGELES, CA, March 17, 2023 – NFT LA – the largest gathering of cultural influencers and Web3 innovators to hit the American West Coast – announced its expansion into Outer Edge LA, and also revealed additional participants to its impressive speaker lineup featuring industry heavyweights such as actor and producer William Shatner, investor and 10x NYT best-selling author Neil Strauss, Co-Founder and Executive Chairman of Animoca Brands Yat Siu, LA Rams CCO Jennifer Prince, 2-time NBA all-star Baron Davis, IBM Web3 & Blockchain Services Lead Shyam Nagarajan, Founder and CEO of What's Trending and Co-Founder of Peace Inside Live Shira Lazar, and former NBA champion and Artest Management Group Founder Metta World Peace. Returning to downtown LA on March 20-23 2023 – and powered by a diverse set of partners, including OKX, Superchief Gallery NFT, SKALE Labs, United Talent Agency, and many more – Outer Edge LA will facilitate vital conversations and connections between some of the most prominent innovators across culture, technology, and entertainment.
The immersive gathering will feature panels and presentations from more than 100 executives, influencers and artists who are building at the intersection of culture and technology to usher in a new era of digital creativity. Additional participants include Founder and CEO of Art Blocks Erick Calderon, artist and Fortune Magazine Top 50 NFT Influencer Nicole Buffett, Co-Founder and Co-Host of Impact Theory Tom Bilyeu, CEO of Blockchain Creative Labs (FOX) Scott Greenberg, SVP of Business Development at Unstoppable Domains Sandy Carter, 3D Artist Andre O'Shea, Managing Director of A0K1VERSE Shannon Herber, Founder of Welcome to the Block Cordell Broadus (Champ Medici), Co-Founder of Axie Infinity Jeff Zirlin, filmmakers Miguel Faus and Adhrucia Apana, T3MP0 CEO Roger Chabra, YouTube host Wendy O, Endstate Co-Founder Stephanie Howard, MAVION Co-Founder and CEO Michelle Reeves, NFT influencer NFT Girl, and Pink Floyd Saxist Scott Page.
"I'm delighted to be speaking at Outer Edge LA, rubbing elbows with tech pioneers and meeting the hoi polloi of the web3 industry," said William Shatner, actor and producer. "I'll be joined by my friends at Orange Comet, who are groundbreaking creators, to announce a very special project. Want to know what that project is? You'll have to come on March 21st to find out. I'll see you there!" 
"We're thrilled to invite attendees to the next evolution of Edge Of events to hear from creators and innovators across every major industry using Web3 to build the future," said Zach Sekar, Co-Founder of Outer Edge LA. "Outer Edge seeks to facilitate new, disruptive dialogues and projects that will establish never before done ways to connect with consumers and shape tomorrow's culture. The decentralized web, artificial intelligence, extended reality and other advances at the outer edge of what's possible have exposed an opportunity to co-create an inspiring and equitable future."
The Outer Edge Land Grant experience gives community-powered projects the opportunity to host impactful experiences and intimate talks within the convention, without the expense of a traditional conference sponsorship. Community partners will be granted a space for their activations, placement as a co-creator on the Outer Edge website and materials and promotional support for external events. The organizers, a Web3 startup themselves, are committed to providing a welcoming opportunity for all communities, startups, and creators to collide, share their creations, and build a larger and stronger community.
To support and celebrate the builders and entrepreneurs who drive the space forward, this event will also feature a two-day hackathon and a startup-investor pitch experience.
Visit the following webpages for information to purchase tickets and explore sponsorship opportunities. Buy tickets with a 10% discount using promo code InCryptoLand10.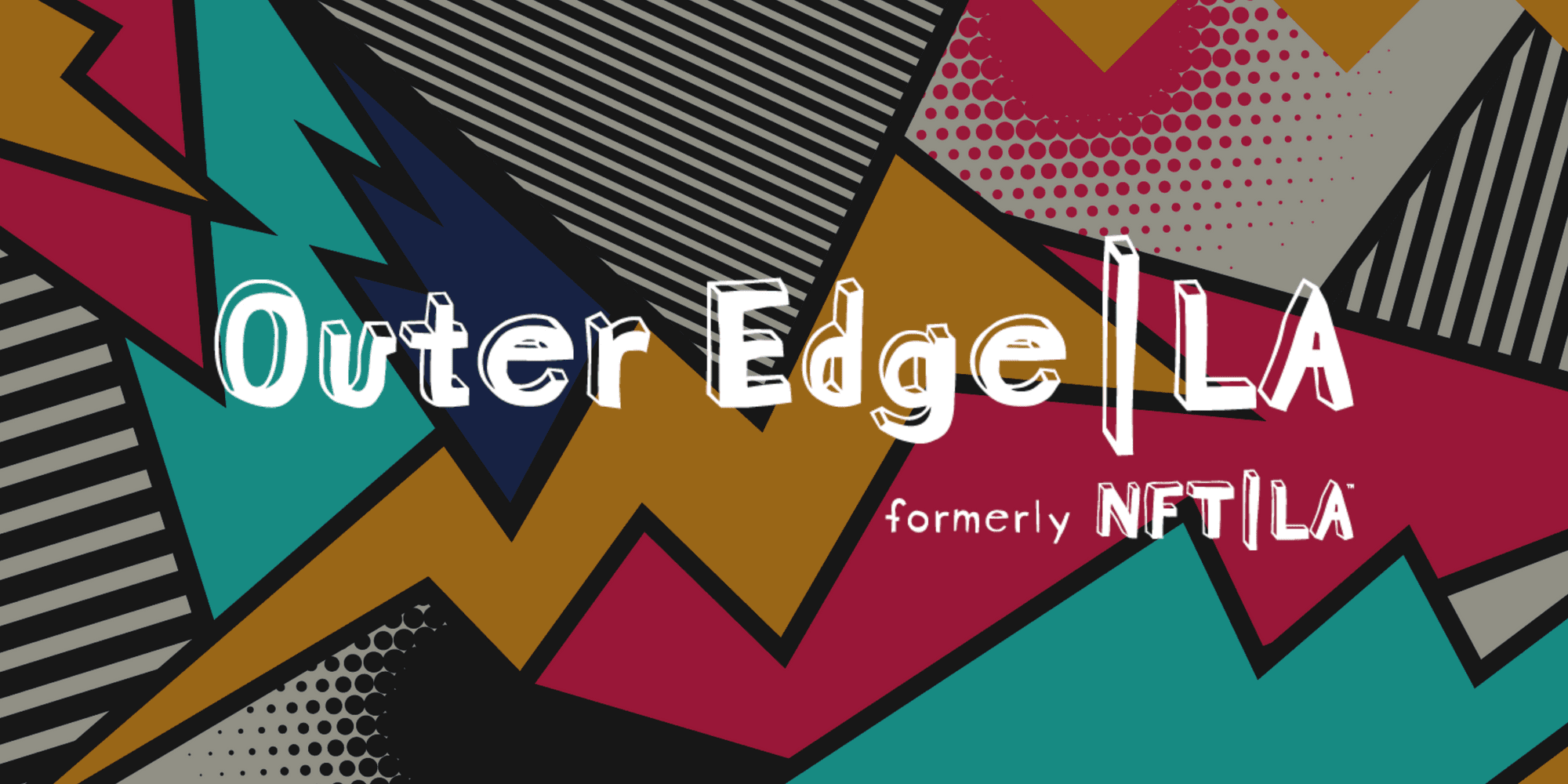 ABOUT OUTER EDGE LA
Outer Edge LA – formerly NFT LA – is dedicated to those building at the Outer Edges, making the future happen. The community-centric gathering returns to Los Angeles March 20-23, 2023 to uplift creators and technologists through interactive experiences, a wide variety of discussions and presentations, and entertaining surprises that transport participants to the outer edge of what's possible. We're inviting and showcasing all things at the Outer Edge including the decentralized web, artificial intelligence, extended reality, and more. To register to attend or learn how to co-create an experience on the Outer Edge, head over to outeredge.live. The event is being organized by The Edge Of Company, founders of The Edge of NFT Podcast.