The NFT calendar 2022 is going to rock the world as it is introducing new trends that you must be aware of. But, why do you need to be familiar with the upcoming NFT trends and NFT drops? Well, you as an investor should know that some of these forthcoming trends have the potential to revolutionize the way we interact with the 'worldwide web' purchase and sell art, and even enjoy music.
Are you really waiting in anticipation for the NFT calendar 2022? Finally, the wait is over 🙂 I've brought the NFT calendar for you to provide you with a detailed overview of the most widely awaited drops to ensure you're ready to invest in those NFT projects when they actually launch. If you want to invest in NFTs, you should first learn about the most important art-related NFT projects that are expected to go live in the upcoming weeks. 
Art NFT Drops in 2022
There are so many types of NFT Drops, but here I'm unveiling Art NFT Drops in NFT Calendar 2022. For more upcoming NFT projects, you can check the NFT Guide which provides every type of NFT Drops and make you aware of the latest NFT trends. 
1. Embers NFT Drop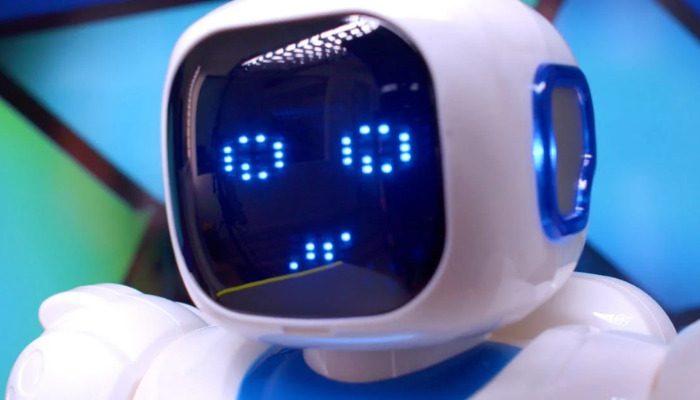 Embers is an excellent NFT drop to explore. The NFTs, dubbed 'Embers,' are distinct personalities with their own set of qualities. Interestingly, certain Embers will have unique properties that no other Ember will have, making them immensely precious.
The Embers NFTs are scheduled to cost 0.1 ETH apiece, but, at the time of publication, the price was $310.The Embers NFTs founders hope to build a robust network that will ultimately grow into an entirely functioning ecosystem with its own native coin. 
NFT Drop – March 03, 2022

Consists Of 5555 NFTs

Ethereum-Based
2. DeAngels
DeAngels is yet another interesting NFT drop to keep an eye out for. This drop will take place on the DeAngels website, but the NFTs will also be available on OpenSea after mining is done. DeAngels is a certified drop with developers looking to deliver something special than regular NFT drops centered on photo art. The most noteworthy change with the DeAngels portfolio is that the development team will issue commission shares on the NFTs, possibly opening up a new channel for passive income investing.
In addition, the DeAngels collectibles will serve as a basis for a decentralized game in which members will be able to receive prizes. Furthermore, the DeAngels team has already announced intentions to produce an additional NFT collection in the near future, which will coincide with the initial drop.
8,888 NFTs

Ethereum-Based

Each Valued At 0.15 ETH
3. Space Cadets
Now, let's take a close look at another worth-noting NFT project, Space Cadets. The good news is that 2% of the daily ETH trading volume will be distributed back to Space Cadet holders. This gives an amazing opportunity of earning a constant profit just by possessing digital art. In the future, the project team has some interesting initiatives in the pipeline for NFT holders, such as "cosmic events" and accompanying collections. This NFT drop has over 2,200 Discord users and over 12,300 Twitter followers.
Launching Date: April 30, 2022

Ethereum-based

10000 NFTs
4. Graffiti Bears
Owning a Graffiti Bear grants you accessibility to an intriguing collection of features. According to the dev team's website, there will be a range of gifts, including luxurious trips. The drop hopes to attract aspiring financiers eager to engage with other members, allowing opportunities to network and establish beneficial relationships.
Launching Date: March 02, 2022

Starting Price: 0.08 ETH

Total 9,999 Bears
5. Killer Koalas
Last but not least, Killer Koalas is a prospective Ethereum-based NFT drop with a total of 9,999 NFTs. Following the pattern of previous art NFTs, each Koala will have a distinct set of qualities, making some more distinct from others. And one more important thing is that the authors of Killer Koalas have created an intriguing narrative for the painting, replete with groups and an overall theme. The creators have put up a fundraising system to support Koalas in Australia, which is a great reason for participating in this NFT drop.
Launching Date: March 05, 2022

Total NFTs: 9,999

Ethereum-based

Each Price: 0.033 ETH
Conclusion
The story doesn't end with just 5 NFT projects that are expected to come in 2022. There are tremendous NFT projects that are expected to change the world. If you don't want to miss any new NFT drop, keep exploring the latest NFT projects on NFT Guide. 
I hope that you're now aware of a few NFT drops that will make you decide whether to invest in these NFT projects or not. And I'm sure, one of them would definitely touch your heart. Now, you'll have a clear idea of the main events to include in your schedule, giving you a strong chance of acquiring a high-value NFT.