Life care planning is an essential process that helps individuals and their families make informed decisions about healthcare, financial matters, and legal considerations as they age or face health challenges. In San Diego, a bustling city known for its vibrant communities and diverse population, understanding the complexities of life care planning is crucial. 
This article aims to provide valuable information and guidance on navigating the intricacies of life care planning in San Diego. We will explore key aspects such as healthcare options, legal considerations, and support services available in the region.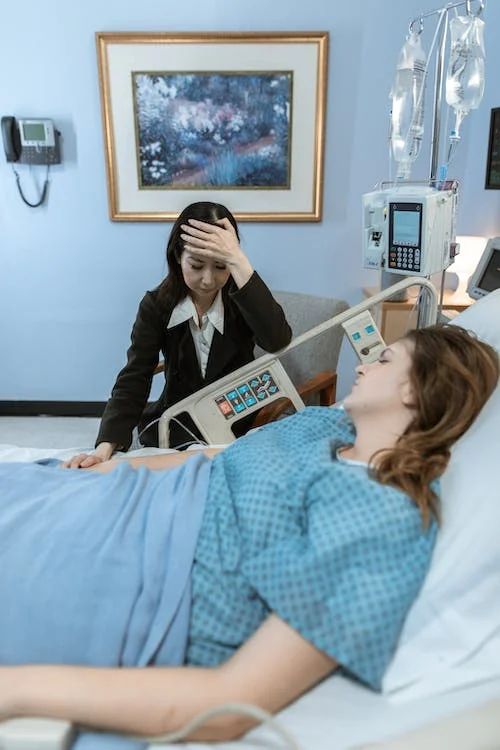 Healthcare Options in San Diego
San Diego boasts a robust healthcare system with numerous options available for individuals seeking quality medical care. The city is home to renowned hospitals, specialized clinics, and a wide range of healthcare professionals. When navigating life care planning, it is essential to understand the healthcare options available and how they can cater to specific needs.
Hospital Care
San Diego is equipped with several reputable hospitals that offer comprehensive medical services. From acute care facilities to specialized hospitals, individuals can access top-notch care for various health conditions. Some notable hospitals in San Diego include Scripps Mercy Hospital, UC San Diego Health, and Sharp Memorial Hospital.
Senior Care Facilities
For older adults requiring long-term care, San Diego provides a range of senior care facilities. These facilities offer assisted living, memory care, and skilled nursing services. Popular options include Casa Aldea Senior Living, Elmcroft of Point Loma, and Sunrise of La Jolla.
Home Healthcare Services
Many individuals prefer to receive care in the comfort of their own homes. San Diego offers a variety of home healthcare services, such as nursing care, physical therapy, and personal care assistance. These services allow individuals to maintain their independence while receiving the necessary support. Companies like Sharp Home Care, Interim HealthCare, and Visiting Angels provide reliable home healthcare services in the region.
Legal Considerations in Life Care Planning
As individuals navigate the complexities of life care planning in San Diego, it is essential to seek professional advice, consult with healthcare and legal experts, and explore the multitude of resources available in the community. By doing so, individuals can create a comprehensive life care plan that meets their unique needs and ensures a smoother journey through the challenges of aging or health-related issues in San Diego.
Navigating the complexities of life care planning in San Diego involves addressing legal matters to ensure that an individual's healthcare and financial wishes are respected. Here are some key legal considerations to keep in mind:
Advance Healthcare Directives
It is crucial to establish advance healthcare directives, including a living will and durable power of attorney for healthcare. These legal documents outline an individual's preferences for medical treatment and appoint a trusted person to make healthcare decisions on their behalf if they become unable to do so.
Estate Planning
Estate planning plays a vital role in life care planning, especially concerning financial matters. Individuals should consult an experienced estate planning attorney to draft essential documents such as wills, trusts, and powers of attorney for finances. These legal tools ensure that assets are protected and distributed according to an individual's wishes.
Long-Term Care Insurance
Considering the rising costs of long-term care, exploring long-term care insurance options is wise. Long-term care insurance can help cover expenses related to assisted living, nursing homes, and home healthcare services. Consulting with an insurance professional who specializes in long-term care can provide valuable insights into available policies and coverage options.
Support Services in San Diego
San Diego offers a range of support services that can enhance the life care planning process and provide assistance to individuals and their families. These services aim to support physical, emotional, and social well-being:
Geriatric Care Managers
Geriatric care managers are professionals who specialize in coordinating and managing the care of older adults. They can provide comprehensive assessments, care planning, and coordination of services to ensure that individuals receive the appropriate care and support.
Caregiver Support Groups
Caring for a loved one can be emotionally and physically challenging. San Diego hosts various caregiver support groups that provide a safe space for individuals to share their experiences, seek advice, and receive emotional support. These groups offer an opportunity to connect with others facing similar challenges and can provide valuable resources and information.
Transportation Services
Access to reliable transportation is essential for individuals with mobility limitations or those who require assistance getting to medical appointments, therapy sessions, or social activities. San Diego offers transportation services specifically tailored for seniors and individuals with disabilities, such as Access paratransit services and the ElderHelp Transportation Program.
Community Centers and Senior Centers
San Diego is home to numerous community centers and senior centers that offer a wide range of programs and activities. These centers provide opportunities for social engagement, recreational activities, educational classes, and support services tailored to the needs and interests of older adults. Notable centers include the Gary and Mary West Senior Wellness Center and the Serving Seniors Wellness Centers.
Navigating the complexities of life care planning in San Diego requires a comprehensive understanding of healthcare options, legal considerations, and support services. By proactively exploring these areas and staying informed about resources available in the community, individuals and their families can make informed decisions and create a well-rounded life care plan. With the right San Diego certified life care planner, individuals can navigate the complexities of life care planning with confidence and peace of mind.