Ex-head of the Norwegian armed forces and Chairman of NATO's Intelligence Committee, Kjell Grandhagen, joins blockchain-based cybersecurity business in his latest venture to help the fight against cyber criminals.
Grandhagen joins Naoris, a company that utilises blockchain and AI technologies in an attempt to 'transform' cyber intelligence, as it suggests. Kjell Grandhagen will advise the Naoris team on where its technology is needed most – and how it can use its product to implement change in cybersecurity. 
This follows the recent cyber attack faced in South Korea, where crypto exchange Coinrail suffered theft of $37.2 million worth of cryptocurrencies. Enthusiasm for cryptocurrencies has plummeted due to a string of cyber heists. The 'cyber intrusion' over the weekend triggered knee-jerk mass sell-off by traders, resulting in a $48bn fall in the total market capitalisation of cryptocurrencies to $296bn, down from $344bn.
Whilst the blockchain itself is 'unhackeable', exchanges and providers dealing within the blockchain are just as susceptible to cyber threats. Naoris creates a decentralized peer-to-peer format that enables a new device to establish the behaviours of its neighbours, effectively defending companies as blocks on a chain. Each node in the blockchain acts as an additional distributed layer of protection and effectively outmanoeuvres hackers through near-instantaneous detection and containment of cybersecurity threats.
For a threat actor to be successful in such an environment, it would have to hit the potentially massive network all at once. Therefore, while a greater number of devices traditionally weaken security, Naoris' model becomes exponentially more secure and agile as the network expands. This is to supposedly redress current issues in the cyber space, compiled on a decentralized and immutable blockchain.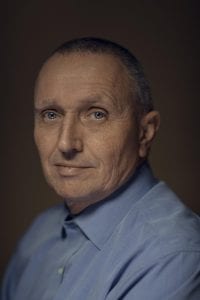 Kjell Grandhagen will specialise in advising Naoris on cybersecurity and what they can do to defend against future threat actors.
Kjell Grandhagen said:
"Hackers are predicted to cost the world $6 trillion annually by 2021, exploiting a model that has remained static for 35 years. Hackers are infiltrating systems using the latest intel on the dark web, whilst many security systems are left dangerously exposed. 
"Naoris has developed something interesting where the power of the collective, with infinite scalability, can provide a huge amount of protection."