So you want to go on a vacation and visit Spain in the near future. Sounds like a great idea! After all, who wouldn't want to visit one of the most beautiful countries in the world? However, before you finalize your vacation plans and book that ticket to Spain, there are a few things you need to consider. If you're not an EU national or don't have any other valid document proving your right to residency in another EU country, you must apply for a visa if you wish to enter Spain as a tourist. This process can be quite confusing if done by yourself. That is why we have created this brief guide that will help you through the process of obtaining your My Spain Visa.
What is the Spain Visa?
The Spain visa is a document that allows you to enter the country and stay there for a certain period of time. If you want to travel to Spain and stay there for more than 90 days, you must obtain a Spanish visa. Those who are going to travel to Spain with the intention of working or studying there need to apply for other types of visas. If you wish to stay in Spain for less than 3 months and fall into one of the categories listed below, you may enter Spain without a visa. – You are an EU citizen. – You have a valid visa issued by an EU country that allows for travel to Spain. – You have a valid residence permit issued by an EU country that allows for travel to Spain. – You are a citizen of Andorra, Argentina, Australia, Bolivia, Brazil, Brunei, Canada, Chile, Colombia, Ecuador, Hong Kong, Israel, Japan, Macao, Malaysia, Mexico, New Zealand, Paraguay, Singapore, South Africa, Switzerland, Taiwan, Uruguay, or Venezuela. – You are a British Citizen. – You are a citizen of the Republic of San Marino. – You have a valid visa to another EU country that allows for travel to Spain.
Conditions to Obtain a Spain Visa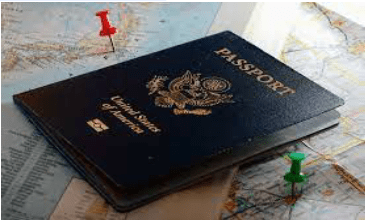 If you are not a citizen of an EU country and are not traveling on business or for studies, you will likely have to obtain a Spanish visa before you travel to Spain. A Spanish visa is given to travelers who want to stay in Spain for longer than 90 days. There are various documents that are required to obtain a Spain visa. These documents include a valid travel ticket, a copy of your passport, a copy of your employment contract, a letter from your company, and a bank statement, health insurance policy, proof of accommodation, and a letter stating the purpose of your visit. If you are traveling with minors, you must submit a notarized letter of consent from both parents. If you are divorced, you must submit a notarized letter of consent from your ex-spouse giving you permission to take the children out of the country.
buying a house in Spain
If you buying a house in Spain, you will be able to apply for the Spanish residence visa, which allows you to stay for an unlimited period of time and travel freely within the European Union. You will also be able to work in Spain and have a Spanish National Health Insurance card. You will have to pay Spanish taxes and have enough money in your bank account so that you do not become a burden on the Spanish state. You will have to be able to prove that you have sufficient funds to pay for the house. There are many websites that can help you with this process. While it is possible to apply for a Spanish residence visa after having lived in the country for less than two years, it may be more difficult to do so after having been in Spain for such a short period.
How to Apply for a Spain visa?
The first thing you must do is check the Spanish embassy website to find out which type of visa you need. You should also check the embassy website to make sure they are not currently offering any special promotions or having any special campaigns. Once you know which type of visa you need and make sure that there are no special promotions running, fill out the visa application form and submit it with the required documents. The Spanish embassy will review your application and decide whether or not to issue you with a visa. They usually take a few days to review your application. It is important to follow the instructions on the embassy website. Submitting the incorrect documents or not filling out the application form correctly can delay the visa application process and make it less likely that you will be granted a visa.
non lucrative visa spain
If you work for a non-profit organization and need to travel to Spain frequently, you can apply for a non-profit visa. You must apply for a non lucrative visa spain at the consulate in the country where your organization is based. In order to be granted a non-profit visa, your organization must be recognized as non-profit by the Spanish government. You must also demonstrate that you will only stay in Spain long enough to finish the task that brought you there in the first place. It can take several months for your application to be approved. If your application is approved, you will be granted a non lucrative visa spain that is valid for one year. During this time, you will be allowed to enter Spain as many times as necessary. You will also be allowed to stay in Spain for as long as necessary.
spanish wills for expats
If you are planning to move to Spain and make it your home, you may want to draw up a will that lists the people you wish to inherit your assets and any special instructions you may have. It is important to note that Spain is not a common law country, and your will is not legally binding. Instead, your will can be used as a guide for how your assets should be distributed. If you are married and intend to move to Spain with your spouse, there is no need to make a will. Your spouse will automatically inherit your assets. If you do not intend to move to spanish wills for expats with your spouse, you must either make a will or appoint an executor to distribute your assets after your death.
Conclusion
There are many reasons why people choose to live abroad, and Spain is one of the best places to start a new life. This beautiful country has a lot to offer, and it's also an excellent place to retire. With careful planning and an awareness of the various visa options available, you can make the move to Spain successfully.