Making profit from cryptocurrency can be complicated with the issue of exchanges. MyContainer offers powerful tools and resources where users can hold their coin and earn from it, without having to do much. 
MyContainer is proud to announce their cryptocurrency exchange platform offering users the ability to choose their preferred currency assets, and then hold it in staking or master nodes to earn rewards. The platform has many benefits including making it easy to buy EUR, USD, and other currencies. The exchange feature is in beta but will soon be properly launched. 
For those who're interested in building a solid financial portfolio in digital currency, this is one of the best opportunities for them. It's a platform with a unique offering where crypto is not only exchanged but also invested for profit.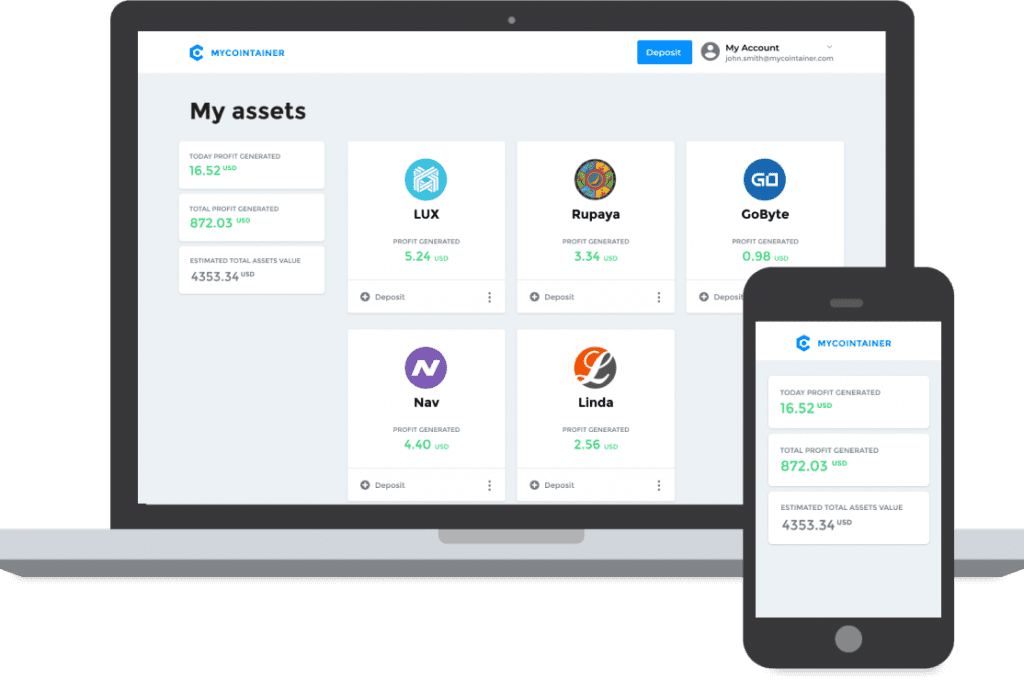 My Container is also properly regulated by the Financial Intelligence Unit. Licensed under numbers FVR000557 & FRK000469 to provide services of exchanging cryptocurrencies to fiat currencies. Being regulated means that users are protected against any eventuality. 
To learn more about how to take full advantage of this platform, please visit here. 
What makes My Container platform unique from everything else is the tools and resources they have made available for their users. Apart from being a place where fiat money can be exchanged for crypto, they also hold and manage cryptocurrency wallets. 
Many people hold crypto in their wallets today just sitting down there doing nothing. This platform offers an opportunity for them to earn while they sleep. The crypto stacked into the wallets are used to support blockchain and cryptocurrency projects and in turn, profit is shared for the benefits of the users. 
Most of their users today are confident of their ability, and that can be said to be derived from there trustworthiness and reliability. Currently, they are including multiple assets for everyone to choose from and adding new ones. This will ensure that users continue to get access to better tools as time goes on. 
My Container is also committed to the community. They are currently working on promotions to help keep the platform busy with activities and the community properly engaged. These activities help to bring people together to share their stories, provide solutions, connect, network, and build relationships with enthusiasts across the blockchain and cryptocurrency world. 
Some of the most popular assets on their platform are BitBay, DeviantCoin, DIVI Coin, Monetary Unit, and Rupaya. With powerful tools available, users can easily make a profit by just purchasing and transferring coins, keeping the coin in their container, and enjoy the profit. 
The My Container is not just easy but also secured, offers one simple fee of 9 percent, makes use of e-wallet license, and contribute to a better future. They offer the biggest daily reward that will make every user find the perfect place to hold their crypto for maximum profitability. 
My Container is a place for all lovers of cryptocurrency to find profit for their enthusiasm and passion. 
For more information, please visit here.