With so many apps on Google Play and Apple App Store, it's often hard to keep track of the good ones. It is even more difficult to filter out the best applications among all apps. That's why we've put together a small selection of the best Android and iOS apps for you. Included are apps from the areas of video and music streaming, image editing and navigation. We made sure not to forget the gaming world as well, let's dive in!
Spotify
Yes, we know that the music streaming app Spotify is now old hat in the smartphone cosmos. And this is precisely why the service cannot be missing when it comes to "The best mobile apps". 
The principle is well known: users have access to a music library that leaves nothing to be desired and offers everyone the right sound experience.
Most artists are now represented on Spotify and make their music available for streaming. You can also create your own playlists and check out other users' playlists. 
Friends of cultivated entertainment will also find a huge selection of multilingual and international podcasts.
With a subscription, you can stream unlimited with Spotify. If you don't want to sign up for a subscription, you can use the Android app for free, but you will lose some functions and have to put up with regular advertising breaks.  
FaceMagic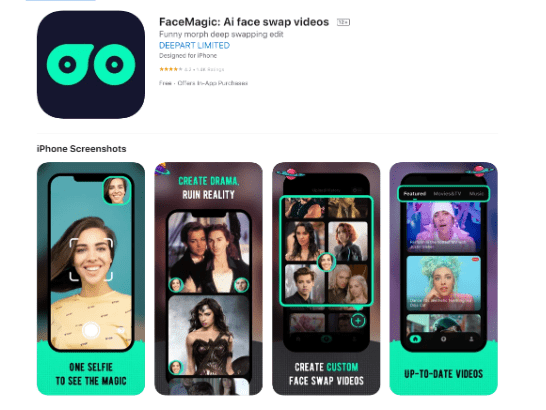 One of the rising stars in the world photo and video editing apps out there right now is FaceMagic. This app works with advanced artificial intelligence and offers numerous editing options. 
Its main attraction is being able to completely swap faces between any two people you want and interlace it into even a fast-paced moving video. If you ever wondered what it would be like if Elon Musk played Superman then this is the app to satisfy your curiosity.  
Best of all it's extremely simple, the app allows you to create expertly edited video content without having any background in video editing. This is a perfect app for people that are often intimidated by the complexities of other video editing apps and just want to make a quick and fun video. 
The app also has easy sharing options to your favorite social media platforms, so you can quickly grab an idea and have it uploaded on your favorite page in minutes at most. 
Adobe Lightroom – photo editor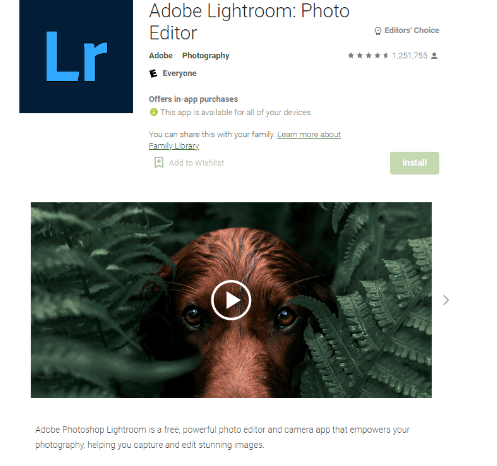 There are numerous apps for photo editing on both app stores , but undoubtedly one of the best is the Adobe Lightroom – Photo Editor. Adobe is known for its video and image editing software. With Lightroom, you now have a powerful tool available on your smartphone.
Adobe Lightroom is easy to use and comes with a variety of tools. Adjust tonal value, contrast or coloring, make corrections, remove elements from photos – with the Android app you get even more out of your snapshots. And thanks to numerous tutorials, you, as a beginner, will learn step by step how best to proceed. 
Waze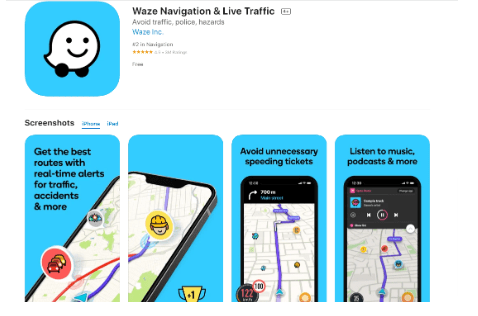 Everyone knows about Google Maps and Apple Maps, but how about a new map and navigation app? How about Waze? Admittedly, Waze contains all the core functions of a classic map app – which makes the app not that different from others.
Waze navigates you from A to B and warns you of traffic jams, construction sites, accidents and even the police. In addition, the free Android app adjusts your route in real time, shows you the cheapest fuel stations and tells you where there is a speed camera on your route.
Waze uses traffic data to inform its users as precisely as possible about all traffic-related aspects and also scores with a clear and attractive look . Anyone looking for an alternative to Google or Apple Maps should download and try out the Waze app. 
DuckDuckGo Privacy Browser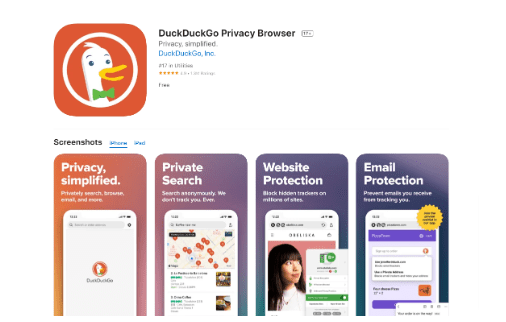 Data protection and digital privacy are top priorities for you when surfing? Then you should take a look at the DuckDuckGo Privacy Browser. The app offers all the usual functions of a browser – plus numerous features for better data protection and more privacy on the web.
Whether encryption protection, blocking of advertising trackers or a comprehensive privacy mode – with the browser you leave as few data traces as possible. In addition, the free app decodes terms of use and privacy policies and highlights critical sections of such terms of use.
TikTok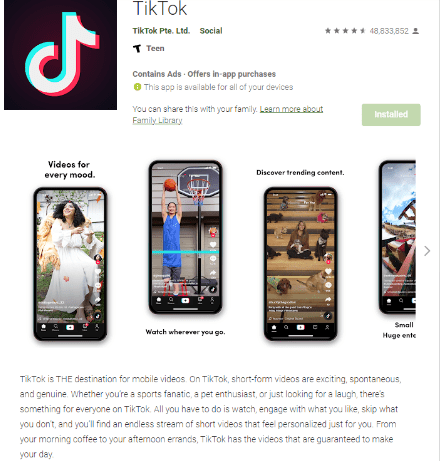 We warmly recommend TikTok  to everyone who likes to be on YouTube, who doesn't shy away from a challenge and would like to experiment with the video function of their smartphone.
TikTok is a video community in which users can be active and, above all, creative: record short videos, cut them, edit them, add stickers, add music and your own short clip is ready. Then share your work with the community and get the likes you deserve.
Funny synchro clips and exciting challenges make the app very popular with millions of users. The free app is available on Android and iOS and of particular interest to young people or those young at heart. By the way: In the summer of 2018, the company behind TikTok took over the musical.ly app and its users and integrated it into TikTok for those who were confused by the names. 
Audioteka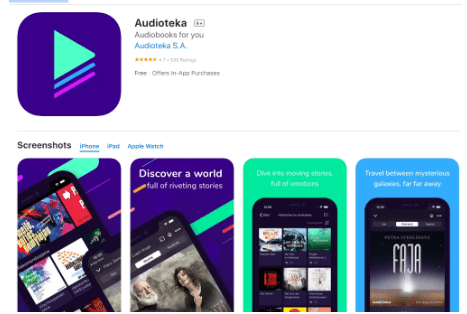 Here you get adventure, romance, horror and fantastic worlds in your ears. With the free app Audioteka you can immerse yourself in the world of audiobooks and lose yourself in exciting stories, novels and stories along the way.
Listen to your favorite audiobooks offline in the Android or iOS app. With a subscription, you can listen to as many audiobooks as you want. To test Audioteka, you can even download the first audiobook for free. And if you are already convinced, you can also book Audioteka directly in our shop.
Lep's World 2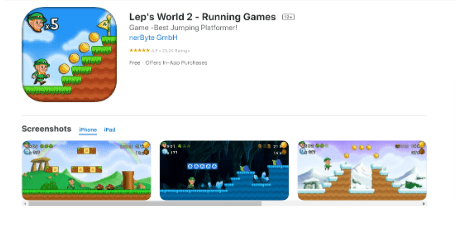 Lep's World 2  is the sequel to the worldwide gaming favourite Lep's World. You slip into the role of a leprechaun – known locally as an Irish leprechaun – and are drawn into a fantastic world of magic, goblins and gold .
Lep's World 2 is a classic jump and run game that is very reminiscent of Super Mario. Your adventure will last a total of 96 levels in which you will have to face numerous opponents in order to finally defeat the evil wizard and free the villagers of Leprechaun Village. The best thing is: After downloading, the game can also be played without the Internet and iOS and Android.
Balance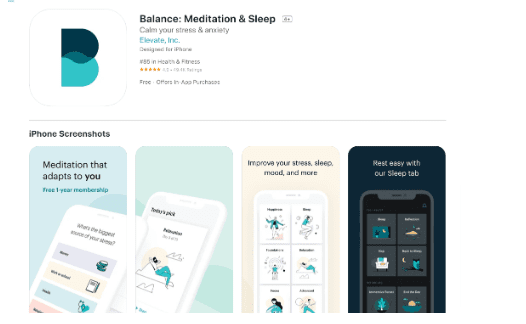 The Balance meditation app is a relaxation app aimed at calming down your nerves. Its specialty is to adapt the sessions according to your experience. When you start using the app, it asks you a few questions about your habits with meditation and then adapts its sessions accordingly. You'll be able to enjoy sessions according to your level of comfort with various techniques, for a truly personalized program.
Meditation is one of the most effective techniques for stress, anxiety, and even depression, and Libra makes it easy to practice. Balance is a free app to download on Android and iOS and offers a free trial period for a full year. 
Pokemon Unite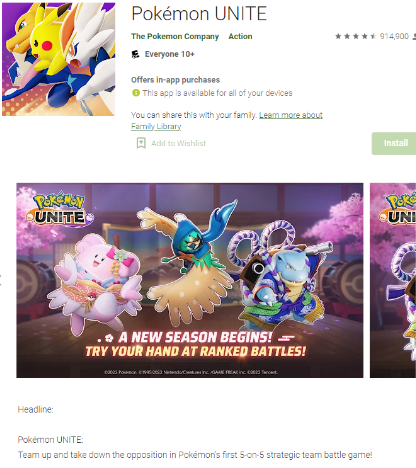 If you are looking for a nice competitive multiplayer game on your smartphone, Pokémon Unite is a very good option. Two teams of five players compete in an addictive multiplayer experience. Google named it the best Android game of 2021, another reason to give it a try. The app is also available on iOS. 
And if Pokémon Unite will obviously appeal to Pokémon fans, the game will also appeal to others. You can have a good time even if you don't know anything about the characters. However, the game suffers from some problems in the choice of opponents, sometimes making you face players who are too strong, and the servers sometimes have small problems.
Speechify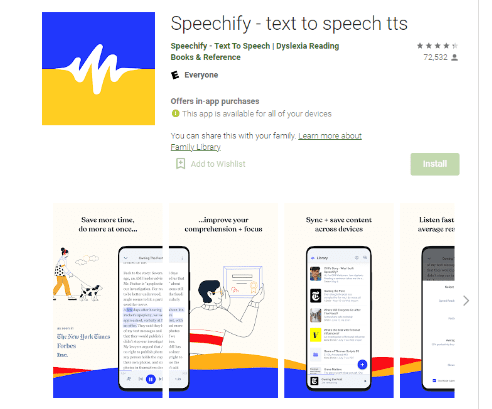 Speechify is a screen reader app that converts text to speech. If you're having trouble reading on-screen text, you can have Speechify do it for you. The application offers different voices and supports 20 languages. You can even speed up playback.
Perhaps the best feature of Speechify is its function to scan text and read you aloud. If you have a long article in a print magazine, for example, you can scan it with Speechify and let the app read it to you. This app is a great alternative to Google Assistant and Siri, and available on both platforms. 
Canva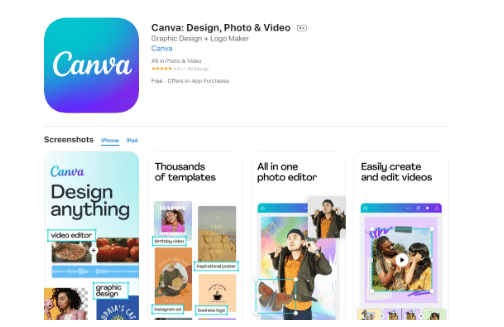 Canva is the app people use if they find Photoshop too complicated. With Canva, it becomes easy to make posters, logos and other banners. 
Plus, it offers plenty of free templates to get you started, with tons of text effects. Canva works well with smartphones, but even better with tablets, more specifically the iPad. Although, the app is perfect to use on all compatible Android apps. 
Moonbeam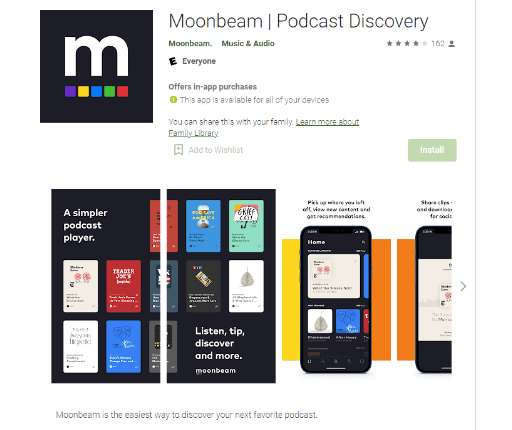 Moonbeam is a great podcast app. In recent years, the trend has clearly gone towards short-form content, as offered on TikTok or Instagram Reels. Longer podcasts can suffer from just this length. Some of the best podcasts available today are well over 40 minutes per episode. This is where Moonbeam comes in.
 The app selects the best moments from each podcast to help you quickly decide if you want to listen to the whole episode or not. This can help podcasters build a loyal community much faster, and users discover new podcasts. Moonbeam is currently available on Android and iOS.