Close your eyes and imagine for a moment that you are a young multimillionaire, owner of a successful start-up who loves the good life. You're on an exotic Greek isle that can only be accessed via boat or helicopter. Sun is setting in the backdrop of a raging private beach party. This is just one of many dream vacations that Only Good Vibes makes happen, offering a full line of concierge services in unthought-of destinations like Ibiza, Koh-Phangan, Kiev, Mykonos or Tulum.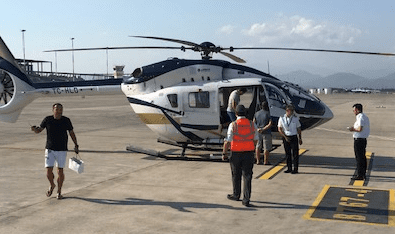 It's really a question of old money vs. new money
For decades, the typical audience for concierge services was old-money families connected in their country, and who wanted the same level of service when travelling abroad. Only Good Vibes specializes in a population segment that has been created over the last ten years: young entrepreneurs of the digital age. Such newly-rich multimillionaires don't always know which fork to use, but love to party and engage in extreme luxury living. 
In recent years, young businessmen from the East, especially China, have come on board. They love to spend time with their entourage at a VIP table in reputed clubs, where 5-liter Moet and Gray Goose bottles are being served and the bill can easily run up to tens of thousands of dollars. 
Concierge services: East vs. West
For an internal flight in the United States, anyone can rent a private jet; but in Southeast Asia, you need to know the right people if you insist on things running smoothly" explains Regev Shayak, founder and CEO of Only Good Vibes concierge services. "Our clients often hire concierge services in Las Vegas or London, so they know what to expect. Vegas has some very well-connected VIP hosts, and we have no relative advantage there. Only Good Vibes specializes in least expected destinations".
During the real estate boom in the early 2000s, Shayak established and managed a factory that is still among the largest building blocks suppliers in Panama. After selling the company, he followed his passion and founded Only Good Vibes, which enables access to haute culture, night life and entertainment in unthought-of destinations spanning the Far East to Greece and Mexico. "When it comes to night life, we do everything possible to enable our guests to party with safety and comfort. Our hosts collaborate with all waiters and security personnel, open club doors and even serve fresh towels when needed," Regev continues.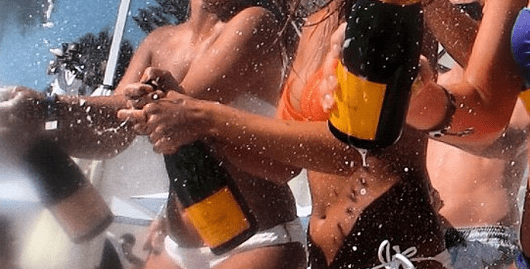 Making the impossible possible
"Individuals who choose to hire concierge services are usually interested in things that cannot be easily acquired, as a same-day reservation in the trendiest restaurant in town, exclusive access to members' only events, private tables in clubs, and especially a connection to certain connected people. 
In one case, a small group of customers demanded that 4 Ferrari California cars be waiting for them at the airport in Kiev. The problem is that there are none, not in Kiev at least. So what did the Only Good Vibes crew do? They rented the cars in Moscow and the hosts drove them for eight hours to Kiev airport. 
Another client ordered three specific DJs, all of whom had very busy schedules and certainly no time for sailing on a mega yacht in the Mediterranean. Eventually, Only Good Vibes flew them from across the world on the date that the client requested. Very wealthy people are used to being served 24/7 without compromising on quality. Everything is taken care of on their behalf. They only hear words like "Absolutely, sir" and "That will be taken care of right away."