"Believe in yourself and be persistent and consistent and you will achieve what you desire."
Introduction
Through his amazing success, 27-year-old Luke Desmaris is changing the ideology of the people. Luke Desmaris is British and was in Bahrain. He started his journey from zero with a load of failure on his back but never gave up. Today, Luke Desmaris is one of the youngest and most successful entrepreneurs with a net worth of 50 million pounds. He is an expert in forex and crypto trading and investing. Furthermore, he is an investor in stocks, property, and fine wine.
After gaining successful years of experience, he wanted to share this knowledge with others too, so that both the digital trading industry and people could benefit. For this purpose, he founded Des&Co   his educational Company, where he mentors his clients about forex and crypto trading. To this day, he has trained thousands of students.
Recently, Luke shared his amazing and inspirational journey with us. Let us continue to do it.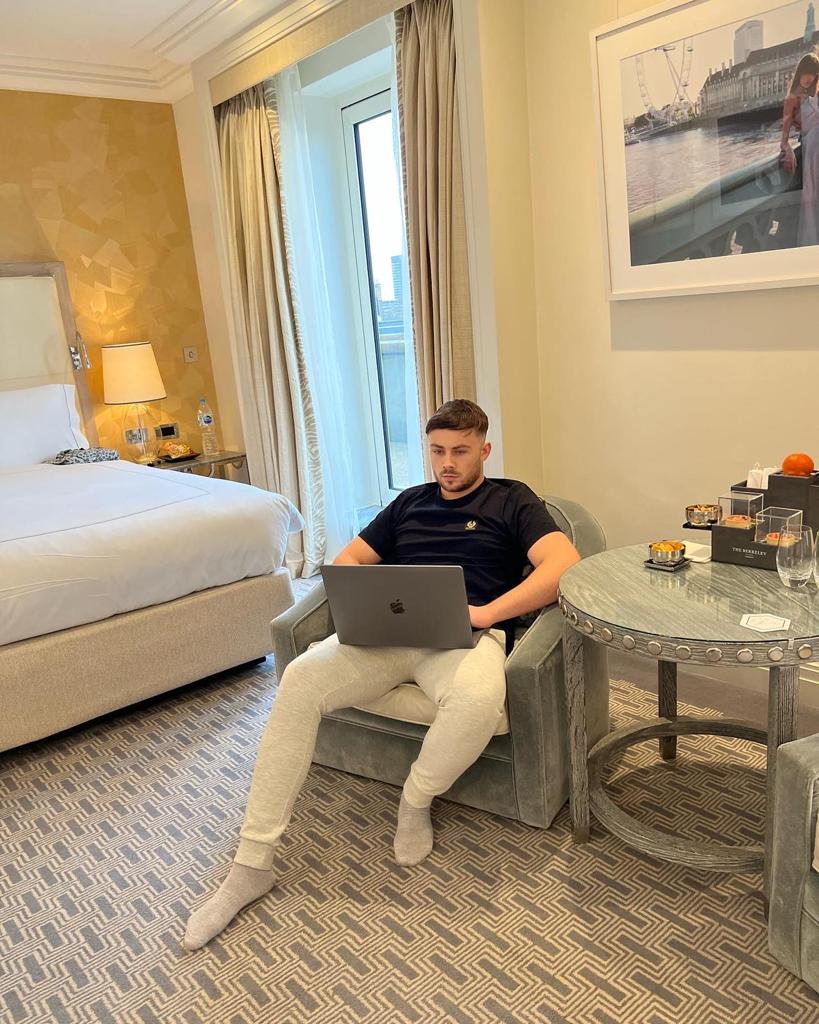 Background
Coming from a middle-class family, Luke Desmaris never had money growing up. Moreover, he failed and dropped out of school in the sixth form. This failure led him to do any job or work he could get. He did endless jobs from one company to another until he got frustrated. He quit the job and decided to follow his dream of earning an unfixed amount of money online and working for himself.
The struggles of Luke Desmaris did not end here, though. He tried and failed, again and again, using different methods for making online money, such as drop shipping, Amazon FBA, and many more, though he never gave up. He believed that the true failure was in not trying. He believed that good things would come with time, so he continued his struggles. At last, the day came when he achieved success after he came across the realms of trading and investing online and had decide dedicate his time to learning this field, he started earning a lot more than his job used to pay him and then from there it grew exponentially, Luke managed to grow his trading and investment portfolio into the multi million pound region. 
Luke self-taught and self-trained the trading and smart investment techniques to reach his higher level. Luke also invested in cryptocurrency as it was trending and had a wide scope. After getting a lot of experience and knowledge, he wanted to share his knowledge with others and train them as well. He wanted more and more people in the field and trained them so they wouldn't make the mistakes that many beginners make.
In his mid 20s, Luke created his training company for the purpose of education and training people how to make money online. He has the skills to train people to get them on a fast track to success. He shared every student's results on Instagram. 
Future Plans
Luke Desmaris has the plan to widen his training brand more so that maximum people can take advantage of it. He is also planning to grow his investments and net worth into the 9-figure range in the very near future.