When shooting videos, stability plays a critical role. No matter how experienced a person is, it might not always be possible to achieve the stability needed. This is where devices like the Moza AirCross S can help.
Vloggers or professional videographers understand the importance, necessity, and value of a gimbal or handheld stabilizer. The Moza AirCross S is said to be "one for all" and "all in one gadget." It has a tiny body and offers infinite creativity.
Moza AirCross S is a handheld gimbal that is compatible with different cameras and suitable for shooting excellent-quality video footage. No matter what the size of the camera is, Moza AirCross S shall work fine and offer the convenience, the user looks forward to.
It is ideal for usage with mobile phones, action cameras, and mirrorless cameras. Those who have used the device attest to its compatibility and incredible shooting experience. This is one ready-to-use device that is suitable for use with different devices. It is designed to meet multiple shooting scenes and requirements with ease and convenience.
New Design Loaded with Features:
Moza AirCross S is now available in a new design and is loaded with a gamut of useful features. It is perfect for professional as well as amateur videography. It is easy to use without any kind of formal training or knowledge. This is a powerful 3-in-1 gimbal that has been completely reimagined. Some top features of the product include:
Portable Designs: Shooting videos involves carrying the camera in various locations. In such a situation, if the gimbal is heavy, it gets difficult to carry it. This device is simple and lightweight, which makes it easy to carry. This is one of the reasons why it is said to be the best companion for photo walks. It can be easily carried in bags that are available for such gadgets.
Fits Well: Whether it is about clicking photographs or shooting videos, the grip of the camera is extremely important. Many people complain about not getting a good grip on the camera. If the grip is not proper, it will not be possible to achieve stability. AirCross S is designed to fit comfortably in the grip. The user doesn't have to worry about proper grip or comfort when shooting. It has a small grab handle that is available with an angular design with clean lines.
No Limitations: The gimbal is available with an extended axis arm range. This helps in providing balance with additional space for different types of cameras. The AirCross S is perfect for shooting films without any creatives.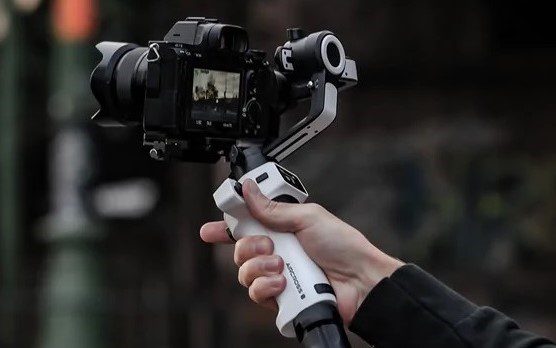 Advanced Features Available:
Users can shoot the way they prefer. The product is available with a dual-layer adapter, which means it is possible to place two cameras quickly. It is available with a long focus feature, which helps in capturing some stunning portrait mode photographs. The wide focus angle helps to broaden the view so that a large landscape can be captured immediately. No details will be used.
There are two heads in the device so that selfies and normal videos can be clicked without convenience. Thus, users can have any kind of footage they need with great clarity.
That is not all; the vertical shooting experience is at its best. Just as in case of all AirCross series there is no need for accessories and extensions because of the dual-layer quick release plate. Those who have been struggling to click videos and shorts with perfection can now do it all with great ease.
To buy or for more information, please visit: Moza AirCross S