Monty Bennett is an expert in executive-level hospitality administration and management. As a graduate of Cornell University with a Bachelor of Science degree in Hotel/Motel Management, and over 30 years of industry expertise, he sees five notable trends that will shape the hospitality industry in 2023.
More vacationers will desire a hotel experience ripe with health and well-being amenities, while other travelers will be looking at a lodging that prioritizes technology to make the guest stay more personal and with more guidance.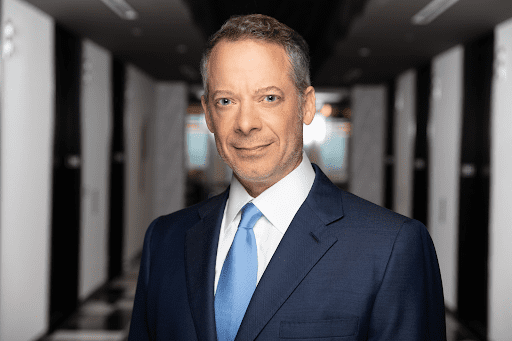 The following hospitality industry trends will reshape the next generation of guest experiences and meet a wider range of guests, from business travelers to families, friend trips, and celebrations.
Bleisure Travel
Monty Bennett notes that the business/leisure travel trend will almost certainly continue to increase. Bleisure travelers tack on a few extra days of a hotel stay to blend work time with leisure time spent with co-workers or family members who come along for the ride. The extended stay is typically added to the back or front end of a business stay at a hotel.
The best way to attract leisure travelers is to make sure technology and comfort are front and center This includes access to a workstation, as well as a stable and high-speed internet connection, plenty of charging ports, conference or meeting rooms, along with family amenities like a swimming pool, gaming area, and a spa/sauna.
Holistic hospitality, health & well-being
Hotel areas set aside to promote physical and mental health will become one of the most desired trends for hotel amenities in 2023. The population of those who are attracted to spaces that have been cleaned with green products, hotels that promote healthy snacks, juice bars, and whole food menus, along with in-room amenities like premium mattresses, natural fiber/fill pillows, reading lamps, natural sleep aids like soothing sounds will continue to rise.
Consider any amenities that will help the guest have a restorative sleep and a day that begins with wellness. This might include chamomile tea or warm milk delivered nightly and group stretching, walking, or lap swim programs in the morning.
Guest Personalization
When integrating guest personalization, the staff and hotel management must go to any length to establish a personal connection with guests – anticipating their needs and preferences. Personalized emails and text messages are a way of marketing to the masses, but you can incorporate the tools and technology that make personalized communications easy and simple.
Also, personalized services that target specific demographics with tailored packages and add-ons as requested by the guest. Personalized services that target a group may include wealth management seminars, wine and cheese tastings, senior healthcare classes, and collaborations with local sightseeing or entertainment venues.
Digital and Virtual Technology
The most significant trends in the hospitality market are near-field communication (NFC) technology, infrared technologies, and robots. NFC gives users the ability to exchange data between devices, making mobile payments an instant, secure process.
Monty Bennett sees technology playing an increasing role in hospitality. From instant payments using NFC technology to marketing and advertising that implement augmented reality to make a guest's stay much easier. By pointing a smartphone towards a map or other object within the guest's room, they are able to immediately view images, information, directions, phone numbers, and much more about hotel services or the community around them.
Gamification is another trend to look for as the hospitality industry turns to augmented reality to improve the guest experience. Gamification puts the hotel into an already established augmented reality or AR game. Guests can point a smart device towards an area in the hotel and see famous celebrities holding a conversation or enjoying a meal nearby.
This augmented hotel environment adds another level of guest enjoyment. It allows them to virtually redecorate their room or have their children take a picture standing next to a virtual Disney character.
On a more serious note, getting lost in the hotel, losing your hotel key, and not knowing what time or where a special guest will be entertained are all a thing of the past. Beacon technology uses a Bluetooth signal to send a virtual key to any guest in the hotel.
This same Beacon technology can be used to improve the guest experience. Guests can automatically check in as they walk through the door and indoor navigation takes them straight to their assigned hotel room, the sauna area, or the hair salon.
The beacon inside each room is preprogrammed with the guest's preferences, so guests can immediately access a gluten-free menu list, available red wines, or personal control of lighting, temperature, and the TV.
"Infrared sensors are used in hotels to address customer complaints involving housekeeping interruptions. Hotels are also using robots to deliver amenities to guest rooms and for many other functional purposes."
In the end, the hospitality industry is moving away from a cookie-cutter model to offering unique experiences and personalized services. And certainly, there are more digital trends to come. These include blockchain, voice control, and smart hotels that utilize the Internet of Things or IoT.
And the technology is here to help provide that unique experience to each guest by automating customer preferences and having this data accessible to hotel staff at the click of a button. This will help provide faster service, which is always on the wishlist of hotel guests.
These data-driven choices can also be handled by increasing the use of robots. It is still too early to know how guests will feel when serviced by a robotic concierge or porter, but certainly, it will be a common occurrence in the not too far away future.