Monarch Tractor, maker of the MK-V fully electric, driver-optional smart tractor, today announced the company will be appearing at Electrify Expo, North America's largest electric vehicle festival. As part of the event, Monarch's award-winning MK-V tractor will be onsite, showcasing its industry-first trifecta of electrification, automation & data analysis that is making sustainable farming economically superior. Additionally, Monarch Tractor Co-founder and CEO Praveen Penmetsa will be a featured speaker, taking part in a fireside chat "Fields of Dreams: From the Farm to the Open Road, and Higher" on June 3 at 1:15 p.m. Electrify Expo takes place June 3-5, 2022 at the Long Beach Convention & Entertainment Center in Long Beach, California.
"Monarch Tractor is helping solve some of farming's most pressing challenges including lowering fuel costs, reducing farmer's carbon footprints, battling labor shortages, and optimizing operations in the wake of conditions caused by climate change," said Praveen Penmetsa, co-founder & CEO, Monarch Tractor. "Electrify Expo is an opportunity to showcase our technology and highlight the benefits our tractor aims to deliver to farming operations globally."
Praveen Penmetsa Speaking Details
WHAT: "Fields of Dreams: From the Farm to the Open Road, and Higher"
WHO: Praveen Penmetsa, Monarch Tractor; Steve Heckeroth, Solectrac; Jo Barras (Moderator)
WHEN: June 3, 2022 at 1:15 p.m.
WHERE: Long Beach Convention & Entertainment Center, Long Beach, California.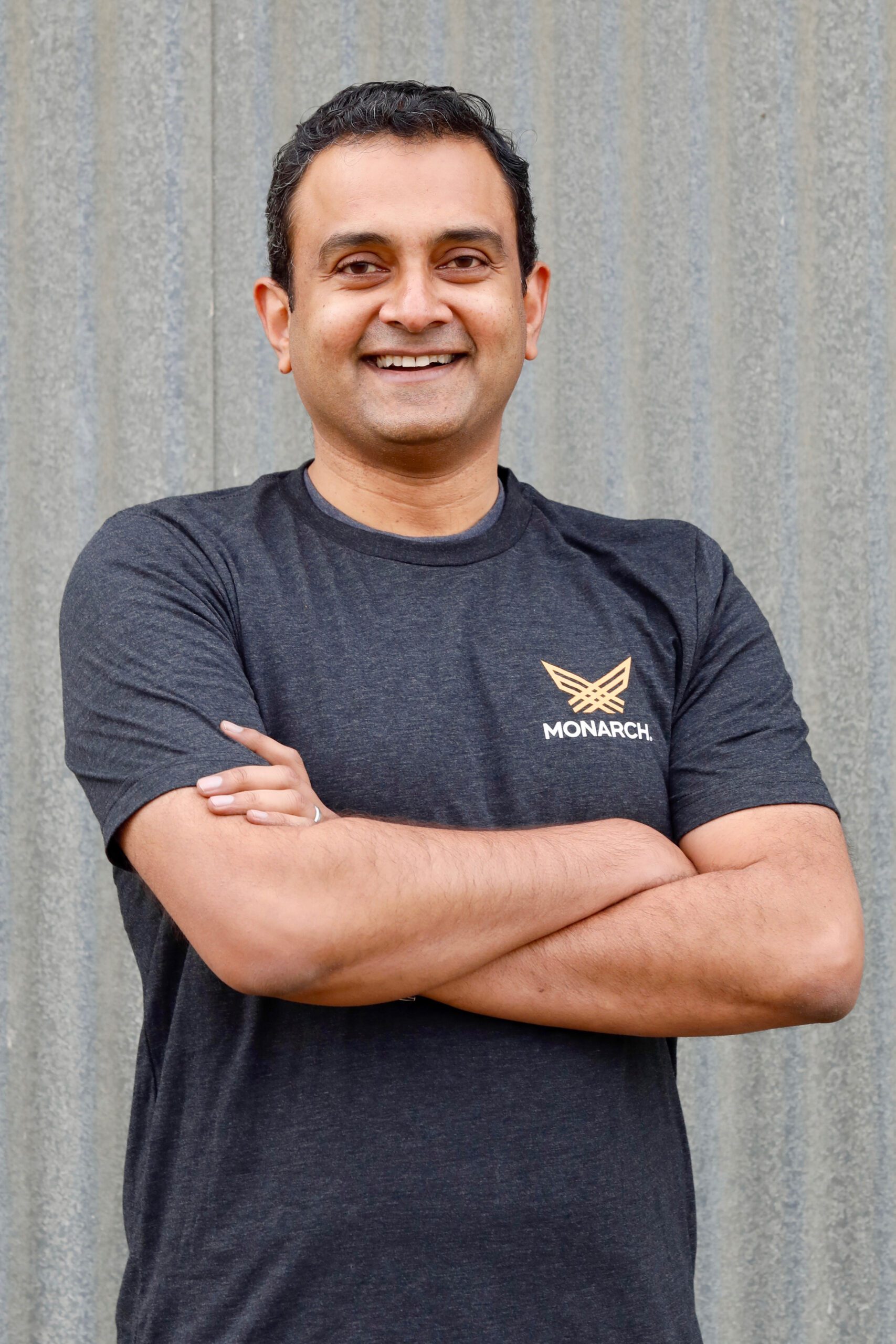 Session Description: Coinciding with the earliest days of the automobile, America's farms and ranches saw new possibilities for tending to crops and land with tractors and other rugged vehicles. Today, data and automation that provide safety on our highways often come from work in rows of produce destined for the dinner table and travel far beyond our cities. Let's visit with the pioneers of these new proving grounds and the launchpads of tomorrow.
Monarch Tractor has emerged as an AgTech leader, with its all-electric, driver-optional smart tractor empowering sustainable farming, increasing efficiency and safety, and maximizing profitability for farmers. The company was recently named to the 2022 CNBC Disruptor 50 list, the latest in a series of honors and accolades the company has received including a CES 2022 Innovation Award Honoree in the Robotics category and "Overall AgTech Solution of the Year" in the 2021 AgTech Breakthrough Awards, among others. To see the Monarch Tractor in action, watch this video.
California is the world's fifth largest supplier of food and agriculture commodities. It offers more than 400 commodities that are grown across the state's diverse geographical landscape.  It is also where Livermore based Monarch Tractor is electrifying agriculture with the first Driver optional smart tractor.
Because of this diversity, farms and ranches face different challenges. Some are dealing with drought and effects of climate change, others are dealing with labor shortages, most (if not all) are affected by skyrocketing fuel costs, others are looking for ways to decrease their carbon footprint. The list goes on… 
Monarch Tractor is a fully electric, driver-optional smart tractor. Its versatility allows it to help California farmers where they need it most.
Electrification
Reduces reliance on fuel, promotes clean energy with zero emissions, and contributes to a sustainable farming operation.
Autonomy
 Addresses the labor shortage, as the tractor can drive itself and perform pre-programmed operations.
Monarch's Deep Learning
 And Sensing Suite provides actionable intelligence in the face of drought and climate change that can be used for increased precision and efficiency in the fields. It offers recommendations for planting, applications, farm health, and harvesting from Monarch's ability to intelligently analyze weather, crop data, historical trends, and market statistics. 
And it's not just California farmers that Monarch Tractor is helping: A new  report by Grand View Research predicts the Agricultural  Tractors global market size is expected to see significant growth of 6.8% CAGR over the next eight years. According to the report, this growth is spurred by high demand for compact tractors in small farms that are equipped with technological advancements such as telematics, autonomy and electrification.