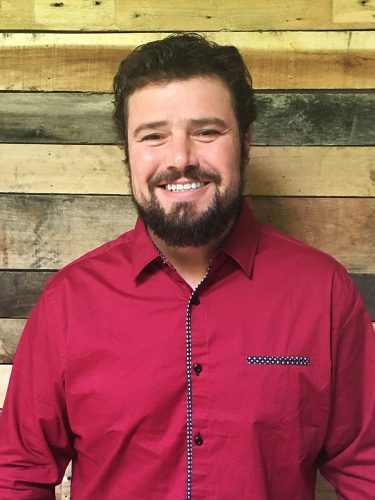 Robert is the CEO of Monarch, a universal crypto wallet with recurring payments and Silver-Backed Tokens.
1) Please tell us your name and about yourself?
My name is Robert Beadles, I've been with my wife since I was 14 years old. Married and turned father at 17. We struggled greatly for the first several years but through the Grace of God, hard work, amazing support and help from my wife I became an entrepreneur and built many multimillion dollar businesses since my early twenties. I live in a small town called Lodi, California about 60 minutes East of San Francisco. I am cofounder of Nevada based Monarch Blockchain Corporation and also co-owner with UFC Legend Urijah Faber of Splash Factory, the blockchain development firm. I also run a very popular YouTube channel called CryptoBeadles where I share stories, market updates, and interview some of the most incredible people in the blockchain space.
2) What is Monarch?
Monarch is the ultimate payment solution for both businesses and consumers. Monarch enables users to pay for services in cryptocurrency and Monarch instantly converts it to fiat to pay the business to protect them from market volatility. Unlike competitors, Monarch is building a CMS Plugin (for WordPress, Shopify, Wix, etc.) so online retailers can accept cryptocurrency directly on their stores. Users send payments using the Monarch Wallet, which has more features than a BitPay or Jaxx wallet.
3) What is the inspiration and technology behind Monarch?
We found ourselves constantly asking "Why don't all businesses accept cryptocurrency?" The most frequent answers were market volatility and it's difficulty to understand and use. Every facet of Monarch's technology is built to solve these two problems. The Merchant Plugin makes it extremely simple and easy for businesses to start accepting cryptocurrency.
We also have a Patent Pending technology that allows us to send recurring payments for monthly bills in cryptocurrency, all in a decentralized manner. This is a major competitive differentiator that Monarch has over any other wallets.
4) What are the major features and services provided by Monarch?
The major features Monarch offers are both the Monarch  Merchant Plugin and the Monarch Application. These will be used by the business and consumer, respectively. The business has an entire interface for businesses to see their past transactions and make accounting as simple as possible. On the front end, this simply gets integrated into their checkout experience just like PayPal or Stripe would.
Users will enjoy the Monarch Wallet which puts a username and profile on addresses you frequently transact with. It is protected by a simple PIN code, and you can exchange for fiat to your bank account directly on the application. There's even cold storage directly on the wallet itself for maximum security.
5) Tell us more about your partnership with Genesis Vision, what are the benefits?
Genesis Vision is a standout project, and we're very excited that they will be integrating our technology into their platform. As a trust management platform, they give transparency and accurate information to investors, traders, brokers, and exchanges. Where Monarch's Patent Pending recurring payments technology is a perfect match for their platform so users can make monthly investments into ETFs and other funds.
6) Do you have any other strategic partnerships or major competitors?
Monarch has several more partnerships that will be announced in the next 4-6 weeks including Monday we announce our partnership with Listia and their 10 million users. Our technology is proprietary and fits very well into other platforms, just like Genesis Vision and countless others, we can't wait to show you more!
7) Tell us about the Monarch Token Sale and the advantages of participating in the Sale.
To power its ecosystem, Monarch created a two-token structure, with Monarch Security Tokens (MTS) and Monarch Utility Tokens (MT). MTS are available to accredited investors (US included). 10% of TGE sales will allocated for backing the security tokens by real, verifiable silver through Scottsdale Mint. 10% of revenue from the Merchant Plugin will be used to continuously back the tokens by silver. 50% of the Merchant Plugin revenue is distributed to security token holders weekly.
Monarch Utility Tokens will have a high trading velocity within the Monarch ecosystem. When paying in MT, users will get 50% off all fees, similar to Binance's BNB, which is currently a Top 20 token by market cap, showing the potential for this utility.
8) How do we invest in your token and what is the distribution?
We are currently in our Private Sale, which is open to only accredited investors. To see the Token Distribution, there is a detailed outline on our website. You can sign up for the whitelist on our website, Www.MonarchToken.io
9) Could you tell us about your team, advisors and customer support?
I am the cofounder of Monarch and a serial entrepreneur with several  multi-million dollar businesses under my belt. I own a blockchain development firm, Splash Factory, with UFC hall of famer Urijah Faber. I also have  one of the most influential YouTube channels in the space, CryptoBeadles. (https://www.youtube.com/channel/UCcE2GkGcKxHjZoMVM7tjmyA)
Sneh Bhatt is a systems engineer that has worked with several Fortune 500 companies. He owns Cryptosomniac, an ICO Marketing Agency that has worked with over 70 ICOs. Cryptosomniac also has an impactful YouTube channel, helping guide new and experienced users through blockchain technology. (https://www.youtube.com/channel/UCRQkQ8YlIY2LlTWGjdo1Opw)
Our advisory board has some of the brightest minds inside and out of the blockchain space. We have the founders of both Listia and BitBay, as well as the developer who wrote the world's first smart contract before Ethereum adopted his technology.
10) How Safe is Monarch, would you like to talk about your compliance and security measures?
Monarch has four full-time blockchain developers on staff. Maintaining security of all user funds is very important to us which is why we have both a cold and hot wallet within the Monarch Application.
Bx3 is handling all of Monarch's regulatory compliance. We are a US based company, so we are securing our broker dealer license and BitLicense for complete regulatory compliance.
11) Do you have more information for our readers?
The Monarch Cold Storage Wallet is live in the Apple store and on our website for MAC and PC. It allows safe storage, sending and receiving of ALL ERC20 tokens, ETH, BTC and so much more! It's free and ready now! Visit our website to download the app! Feel free to email RoyalCourt@Monarchtoken.io with any questions, comments, and any recommendations on how to improve our wallet for you.
Find out more on https://monarchtoken.io/