When you stake your WBTC, ETH and USDC in digital vaults, PAR tokens will be minted that can be used in Liquidity Mining Pools.
MiMo DeFi has implemented a clear-cut User Interface/User Experience on its Web App and Digital Wallet, adding vault lockup options like ETH, WBTC to mint the Euro stablecoin PAR (Parallel).
MiMo's DeFi (decentralized finance) lending platform allows users to mint PAR tokens without having to spend digital assets. The PAR is algorithmically pegged to the value of the Euro, and can be minted by users after they lock their virtual assets as collateral inside of a digital vault – in effect saving them rather than spending them to buy PARs. Implemented on-chain, PAR is a completely decentralized Euro stable token, the first of its kind.
On MiMo DeFi, users keep control over their vaulted-up digital assets and can continue to earn from the price increases of their digital assets in the market while still minting PAR tokens for use in the DeFi marketplace.
Make Gains by Staking in Liquidity Pools 
Users can take advantage of the platform's 2% lending rates and profit from high-yield returns when they stake their PAR tokens in liquidity mining pools. 
MiMo DeFi Makes the Most of your Digital Assets
Behind MiMo Defi is a dynamic development team, the same team that in 2017 launched the TenX wallet, a wallet platform built to be used alongside debit cards associated with the Visa Network. It became a widely used service for many crypto payments across the world.
Still leading in the crypto space, continuing to implement innovative solutions and services, the team's vision is to help maximize users' digital assets using blockchain technology for transparency. Hence, MiMo DeFi was born. User feedback from their previous projects made the developers realize that users would prefer not to spend their digital assets as that would end their crypto journeys and they would lose any further income-generating opportunities. A lending platform offering attractively low rates seemed to be a perfect solution.
The past two years has seen the crypto assets category grow massively in the DeFi space. In March 2020, the Total Value Locked (TVL) in DeFi was USD 700 million; it currently values at USD 45 billion. The surge in DeFi protocols and platforms developed from smart contracts, tech advancements and industry maturation are all reasons that helped in the development of MiMo DeFi. The new platform is a more versatile product, safe from central oversight issues, that answers crypto users' demands in the dynamic DeFi space.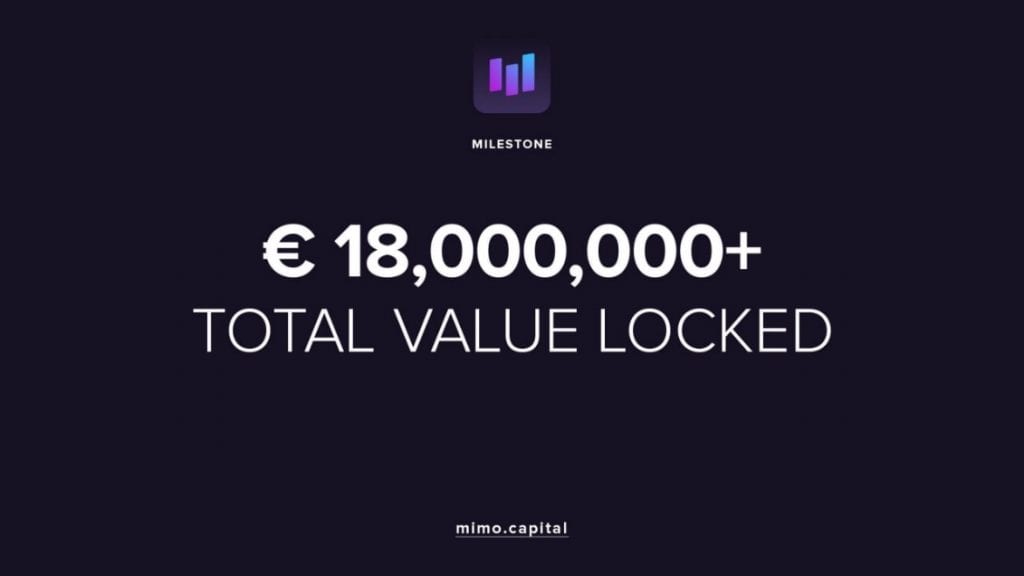 MiMo has achieved a TVL of €18,000,000
A Community-Led Decentralized Governance Model
The MiMo DeFi Protocol has been audited by Quantstamp and declared to work "as intended" on the Ethereum platform. Users' asset balances are kept safe with more audits underway to boost user confidence in the project's transparency.
Future upgrades and improvements to the MiMo protocol are planned and will be overseen via user participation through on-chain voting. This is part of MiMo DeFi's journey towards a  community-governed model. This will ensure proper distribution of power amongst MiMo holders, guarantee decentralization, and boost the community's involvement in the platform's tokenomics.
For more info on Mimo and its PAR token, check out https://mimo.capital
MiMo Official Channels:
Telegram Group: https://t.me/mimodefi
Twitter: https://twitter.com/mimodefi
Facebook: https://fb.me/mimodefi