Metaplex Studios announced today the appointment of Adam Jeffries as the Chief Executive Officer of a new organization that was formed to help onboard the next million artists and makers onto Metaplex, the Solana-powered on-chain protocol for minting and auctioning NFTs. Bringing with him more than a decade of experience in user interface design and development at Citadel, Google, Amazon, Kaggle, and more, Jeffries will lead the charge for advancing the functionality and accessibility of tools that will enable creators to easily launch and manage their NFT businesses, storefronts, and communities. 
Founded with a mission to provide creators with an open-source tool to build direct-to-community NFT storefronts, the Metaplex protocol's on-chain programming offers support for multiple sale types, automatic payouts to creators and removes the need to pay additional fees to centralized authorities or platforms. The unique design of the Metaplex protocol also allows perpetual royalties to be hard-coded into NFTs, ensuring creators always get their cut of secondary sales.
"NFTs prese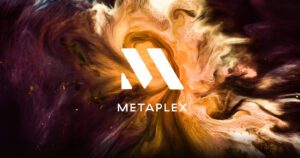 nt a very unique opportunity for the millions of artists, makers, and creators around the world," said Adam Jeffries, CEO of Metaplex Studios. "For the first time, they will be empowered to take ownership of their content, how it's distributed and how they're compensated for it. This value proposition has already attracted 500+ makers who want to launch an NFT marketplace on Metaplex and we are extremely excited to be the bridge that brings original, never-before-seen content to the metaverse." 
Since June 2021, the Metaplex protocol has powered $385M+ (2.2M SOL) transactions from NFT sales, with top projects like Degen Ape Academy (selling Degen Ape #7225 for $1.1M) and Aurory leveraging it for record-breaking generative NFT drops. With more than 1,800 developer teams building on the Metaplex protocol since its launch, the growth and popularity of the decentralized marketplace builder became the #1 trending project out of 200+ million repositories on Github, the world's largest development platform.  
Joining Jeffries is a new board of strategic advisors that include Audius; Meltem Demirors, Chief Strategy Officer at Coinshares; Alex Yamashita, Mark Streeter, and Rolf Hoefer, co-founders of Cultur3 Capital; Chris Kalani, Chief Product Officer of Phantom; Dylan Macalinao, Co-Founder of Saber Labs; and Steve "Sweatpants" Irby, Co-Founder at Street Dreams Magazine. 
Independent creators such as CryptoKickers, ONO, and Street Dreams Cafe are using Metaplex to deliver NFTs directly to their communities. Earlier this summer, ONO partnered with Blondish for the first NFT drop on Metaplex, which featured 8 original designs, 4 auction tiers, and 66 NFTs that culminated in 7.5 gigabytes of HD data stored 100% on-chain via Arweave. Similarly, CryptoKickers saw more than 150+ NFT sneakers being added to their virtual marketplace on Crypto Voxel in just 24 hours following the launch of its Metaplex-powered sneaker customization platform.