Using colors to distinguish objects and phenomena is a way for children to practice memory. Colors help children train their eyesight, the ability to observe everything around them and enrich their worldview. Playing with colors will also make children comprehensively develop the necessary skills.
Come to our coloring page so that your baby can freely explore coloring pictures. Mermaid and Shopkins coloring pages will be one of the cute pictures that parents should give their babies.
Mermaid coloring pages: discovering the symbolism of mermaids through coloring pages
The mermaid is one of the most beautiful mythical creatures in the world. Featuring the head and upper body of a woman and the lower body of a fish with a tail, these creatures have existed since the earliest human legends were written.
What is the symbol of the mermaid?
Mermaids symbolize independence and individuality: Like the vast waters in which they live, mermaids always yearn for the freedom to explore wonders. These creatures yearn for freedom and go wherever they please. Mermaids are steadfast in their values and will not compromise on how they live their lives.
One of the first introductions many of us got to mermaids was through the Disney movie, The Little Mermaid. In this story, the main character, Ariel, rebelled against her father and his wishes, causing her to decide to follow her heart.
Mermaids embody the divine feminine: The concept of mermaids may have been influenced by goddesses in Greek Mythology, such as Venus, the goddess of love, and Amphitrite, the goddess of the sea.
But the mermaids themselves also symbolize awareness and insight: Mermaids are considered intelligent and friendly people. In the stories, they are known to have the ability to control the weather, foresee aspects of the future, and even grant wishes. In addition, mermaids appear only to those with pure hearts or very worthy.
Mermaids symbolize renewal: Since mermaids live in the water, they embody the revival that water brings. Water is vital to human life and development, and it is used in many cultures to symbolize birth and rebirth.
The mermaid is a symbol of good luck. Whether or not mermaids bring good luck has been debated throughout history. In some cultures, mermaids are seen as seducers who may try to lure sailors astray. However, mermaids are considered a symbol of good luck and happiness ahead.
For example, in Trinidad and Tobago, mermaids are said to grant wishes and bestow wealth and power to those they meet. You may have seen the first sight of mermaids on ships. These wooden carvings are said to bring good luck to everyone on boats.
Let your child fulfill his dream of becoming a fairy through colors
You have a baby girl in preschool-age; this is when she begins to develop her thinking gradually. Because your baby has not yet learned letters, you should practice developing your child's creativity by coloring pictures.
When looking for coloring pictures for children, parents should find out their baby's hobbies to see what characters they like? What cartoons do children often watch? Based on the child's interests, choose suitable characters to create excitement for the child to practice coloring.
Choosing coloring pictures according to your baby's interests aims to create excitement for the baby so that he can develop his thinking and creativity through coloring pictures. Cute, beautiful Mermaid coloring pages will be an opportunity for children to show their talent and creativity.
The princess is always an image that girls love and admire; girls often choose costumes or dresses like the beautiful princesses in their favorite fairy tales. Mermaid coloring pages are also exciting to children because of the gentle and cute beauty of the mermaid and her magical power in the cartoons that the children recreated from their skillful hands. Ingenuity and rich imagination remember about color through the costumes and accessories they wear to show off their colorful pictures.
The collection of Mermaid Coloring Pictures introduced below will be the best gift that parents want to give to their beloved children. With these beautiful mermaid images, they will bring and stay in children's minds beautiful and dreamy stories.
Mermaid coloring pages are especially suitable for girls. That is a familiar character and makes a deep impression in children's hearts. Therefore, children will be excited and look forward to these lovely drawings.
Mermaid coloring pages are the hobby of many girls who love the gentleness and cuteness of sea princesses. This type of coloring picture helps babies have dexterity in their hands and promotes their imagination about colors. Parents and teachers, help children collect this beautiful mermaid coloring page!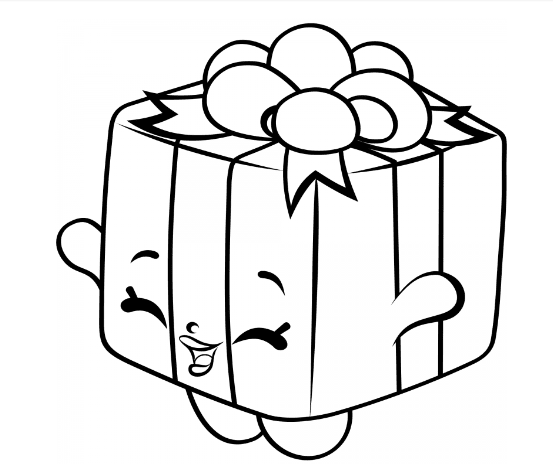 Printable Shopkins coloring pages
Where do Shopkins come from?
Shopkins are a range of tiny collectible toys manufactured by Moose Creative Management Pty Ltd, an Australian-owned toy design, development, and distribution company established in 1985. The toy was inspired by grocery store items, including recognizable faces and proper names.
The toy line's history goes back to 2014. As of summer 2020, there have been 13 toy seasons, let alone additional seasons like Halloween or Christmas.
However, despite all the updates to the toy line, the Shopkins logo has remained unchanged. The move has helped the company maintain brand recognition over time. However, we could still mention that some additions to the logo were needed to identify a particular series or item within the collection.
Why do children like Shopkins toys?
Shopkins are colorful and cute. Shopkins figurines come in various bright colors, appealing to children, especially those who love to collect different items with vibrant colors.
Shopkins come in a bag, which you can't see inside. So when buying Shopkins, will your children be interested to see what Shopkins look like something? One of the most incredible things about Shopkins is that you never know what figurines will be in each bag. Children love this feature because it adds a bit of mystery and fun to their collecting process.
Shopkins drawings are small and easy to carry. In addition to the bright colors, another feature that makes Shopkins so popular with children is the size of each figure. They are incredibly lightweight, which means kids can easily take them anywhere without a backpack or other carrying case.
Shopkins are affordable. Kids can save pocket money to buy Shopkins. Parents also enjoy Shopkins' low prices because it's not so expensive, nor so cheap, that kids will want to buy it all.
Shopkins have a large number and variety, suitable for collecting. Kids love to collect items, and Shopkins are among the most popular ones. They constantly release new figurines throughout different seasons or holidays, which means there is always something for the kids to eagerly waiting.
Shopkins have their namesake personalities. Each Shopkin figurine comes with a unique name and personality. Kids love to use their creativity to create backgrounds for different shop characters, which adds an extra element of fun when collecting them.
Shopkins are also used in popular games. Kids love using their figurines to play different types of Shopkin-themed games. There are many separate boards, cards, and online options that kids can use when playing with other kids.
Shopkins are highly flexible. In addition to being used for games, Shopkin figurines can also be incorporated into other activities such as arts and crafts. That means kids can use their toys to create different games at home or at school, which adds an element of creativity to the collecting process.
Shopkins appeal to both boys and girls. Shopkins can be played by both genders as the statues themselves have different types of characters. That means every child has a chance to find something they like regardless of their preferences.
Shopkins are available at most stores. A considerable benefit of Shopkins is that they are sold in various retail locations worldwide. That means kids can easily find stores to buy or even use pocket money for when shopping with friends and family.
Let's experience coloring Shopkins through cute coloring pages
Shopkins toys are personified, which can be considered as highly close friends for children. Therefore, Shopkins coloring pages are attractive to children.
Shopkins coloring pages will help your child use the pen to write as he enters preschool and aid in developing the small muscles of the hands, fingers, and wrists. Children will develop essential skills such as patience and learn to focus on details when coloring Shopkins coloring pages. In addition, children also feel the achievement achieved when a coloring page is completed. Painting & coloring gives a child a sense of relaxation and comfort while creating a work of art.
Shopkins coloring pages are pretty simple pictures, helping children recognize colors, objects, or features of the pictures in the picture. Shopkins coloring pages help kids learn colors, plan when they decide what colors they will use in their picture, and color in the order they want. Coloring Shopkins coloring pages can help you, and your kids have fun together. It allows parents have some time to sit and talk with their children.
Shopkins coloring pages are a fun way for children to develop creativity, thinking, concentration and patience. Parents, please download cute pictures for your baby to practice coloring and show off his painting talent.
Conclusion:
Coloring will help children express their creativity. The children will create a whole new world on a blank page. The children's strange, striking colors in the drawing reflect the world through the child's memory and perception. That is how children demonstrate their ability to observe things around them.
Mermaid and Shopkins coloring pages will be products for children to express their painting ability. So parents, please choose many unique coloring pages for kids to explore. Please visit Coloringpagesonly.com to explore the huge world of coloring pages.