Achievement is never incidental nor its simpler to accomplish. Sudhanshu Sharma, a fashion and lifestyle content creator, a digital marketer and a Civil Engineer by profession solidly accept when you need to accomplish something in life, you first should be a decent onlooker.
In an interview, Sudhanshu said -"Back in 2012, when I was in school, I decided that I want to grow up to be a businessman , an entrepreneur. I was a person who never applied or searched for a job after my graduation. My aim was different. I had a wider thought towards life. I wanted to do wonders and hard work wasn't something I was frightened off. "
From then, He never looked back in life. Sudhanshu Sharma's career as a well-known fashion blogger and social media influencer is extremely remarkable. He is a civil engineer, but his interests have always included technology, fashion, and travel.
Soon after, he shifted his focus and began blogging. He started learning everything in depth and gained immense knowledge. Later in 2016,  He formed his website – ' Theinspirespy' , which covers all the latest developments in the field of gadgets, fashion, lifestyle, automobile covering all the breakthroughs and many more.
Sudhanshu Sharma began his career by producing articles about the most recent mobile phones released in the country.
He expanded his work profile, website as well as  social media to pursue his aspirations after obtaining sufficient expertise in the field. His career as a Tech blogger began as a part-time gig four years ago, when he balanced it with his studies. It may have been a part-time job at the time, but it was still a lot of work.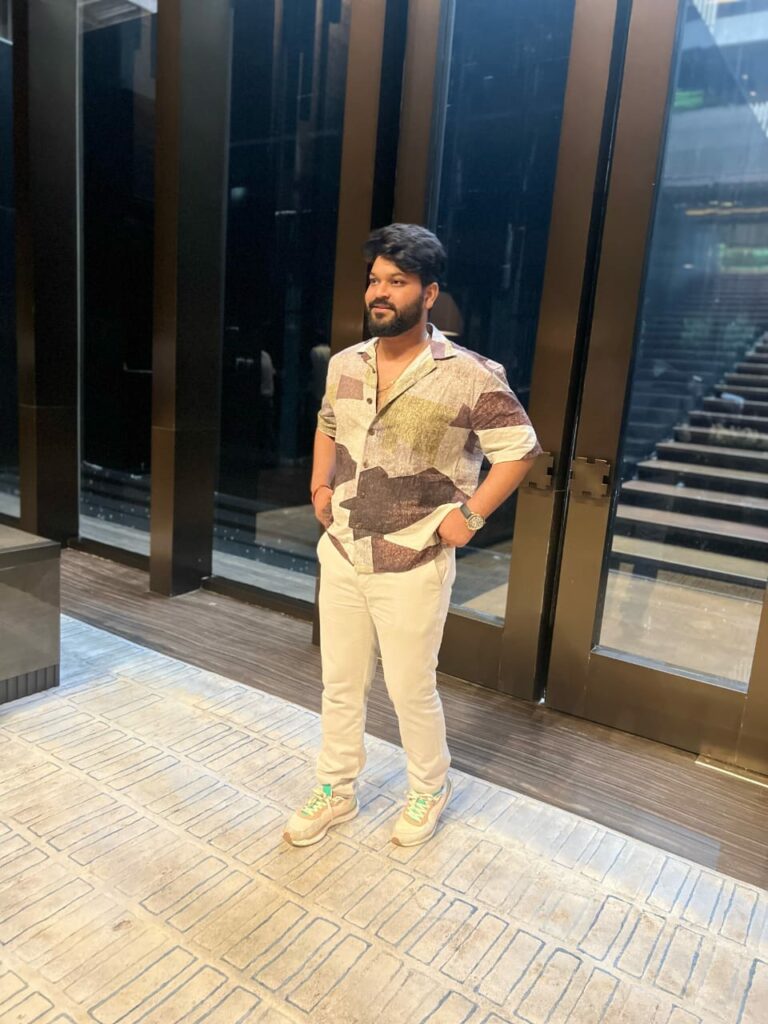 With writing about technology, he also started influencing on his Instagram account( Sidsharma_tis). When Sudhanshu Sharma started posting his day-to-day fashion photos and videos on his social media, a lot of people appreciated his looks and work. That's when he was cited as an influencer and a blogger. It has been 4 years since Sudhanshu followed this path to fulfil his passion and things have worked very well for him.
He blogs mostly about Technology, Fashion, Lifestyle and Travel. He considers blogging as a world where individuals can get drawn in with numerous new things and acquire information.
Blogs are like an open spot where everybody on the planet can come and realize many new things also share their own personal experiences. He has also collaborated with several amazing brands like- Amazon, Nissan, Shein, Vivo, Samsung with which he received a great response.
It is rightly said dreams never come true if you don't have the zeal from inside to make it true. Hard work always pays off.
I loved it all. The perspiration, the pressure, the battle, the surge, and the adrenaline. It made me acknowledge how much more determined I needed to be to succeed. What's more, that is the thing that I did and keep on doing.' Sudhanshu Sharma says. The struggle was real, Last message he gave for his readers was – ' Never give up on your dreams, things may take time, it may sometime makes you frustrated but never mind. Don't forget, Slow and Steady too wins the race.