Passion knows no boundary and is a powerful weapon to make you successful. Melissa Simon-Hartman's passion unraveled new horizons for her. It led her to establish her own hand-crafted designer and fashion costume label. 
Melissa was born in North-West London to a Trinidadian mother and a Ghanaian father. From a very young age, Melissa was introduced to the rich cultures of Trinidad and Ghana, which greatly inspired her costume designs. She was highly creative and liked doing things differently since her childhood. Melissa earned her diploma from Barnet college in General Art and Design. Her creativity and dedication to art got her nominated for the Alan Young Art Student of the Year award.
After her diploma, Melissa enrolled in the London College of Fashion to get a degree in Theatrical Costume Fashion. Melissa's vision of fashion is quite unique to other designers. She describes her creations as "wearable and displayable art."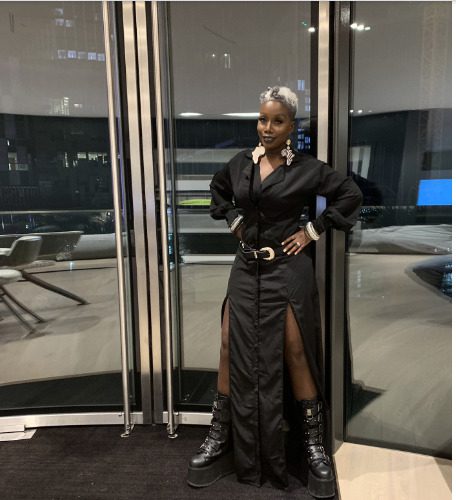 Fueled by her passion and strong knowledge of fashion, Melissa started her entrepreneurship journey in 2009 by establishing her own brand Simon-Hartman London. She introduced statement accessory pieces and footwear. Melissa carefully designed each piece as a distinct art piece rather than just something pretty to accentuate the dress. Her creativity and attention to detail made every part of her collection aesthetically appealing. 
Her footwear line made an official debut at the Mercedes Benz Fashion Week in Berlin in 2013. The models adorning the collection of Romero Bryan, the British fashion designer, wore Simon-Hartman's footwear and received wholesome appreciation and an overwhelming response. 
After the fantastic success of her footwear, Melissa reverted her focus to designing unique costumes for carnivals, and theatres, and later on for high-profile celebrities like  Beyoncé, Doja Cat, and Ne-Yo, etc. She has also worked for prominent publications like Vogue, The Cut, Harper's Bazaar, and CQ Magazine.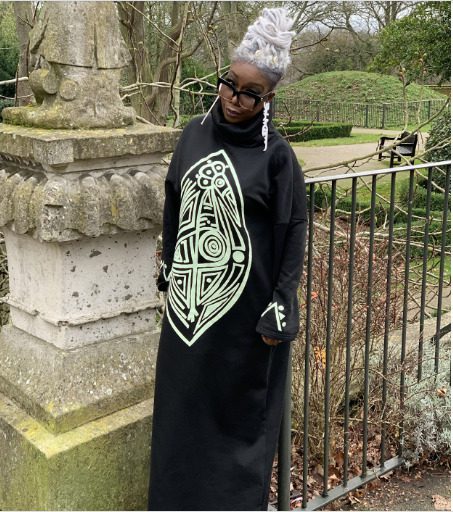 Melissa got her first major break when Zerina Akers, the top stylist of  Beyoncé, messaged her on Instagram. Akers asked Melissa if she was interested in working with her on a secret project. She was given 2 weeks to create 7 looks for black chess pieces. Melissa was commissioned for her work but was anxious to know whether her outfits made it to the final cut.
A year later, she was stunned to see that all 7 outfits were used in Black Is King, a film directed and starred by Beyoncé. In an exclusive interview with Standard.co, Melissa described her emotions about seeing her outfits in the movie:
"I saw it for the first time when everyone else saw Black Is King. I had a year of anxiety, wondering if I made the cut. I was pleased when I saw all my pieces had made the cut. The one I designed for Beyoncé, she was wearing… thank goodness."
 Another major project that Melissa worked on was for Notting Hill Carnival, and its official partner in 2019, Samsung UK. Her costumes appeared in the short film titled Costumes Of Carnival. The film featured four dancers from the Notting Hill Carnival. Here's what she said about this opportunity in a meeting with the Independent: 
"The dancers are carnivalists. They are carnival masqueraders. They are people who take part in carnival all of the time and have a passion for it…I wanted that authenticity to be carried across. I'm really glad that Samsung embraced that concept, and I think we have done it very well."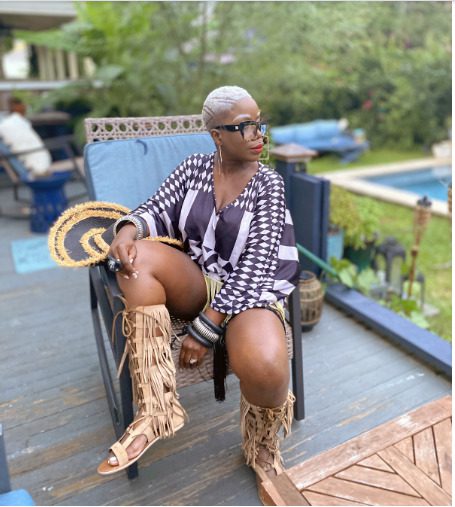 Simon-Hartman label has joined the clan of a luxury fashion brand in London and is adorned by many renowned celebrities. Melissa's vision of creating wearable art is now a reality, praised by true fashion enthusiasts. 
You can check out Melissa's bespoke outfits on her website. She also shares snippets of her big projects on social media and glimpses of her design with her virtual family.
Instagram: @MelissaSimonHartman
Facebook: @Simon.Hartman.London
Behance: @MelissaSimon-Hartman
Website: https://www.simon-hartman.com/