Basil Atwani launched Rocketcryptogroup.com to motivate and help hundreds of students successfully change their lives through crypto trading.
The true experiences and struggles behind a great name are always a mystery because no one knows the ups and downs a person has gone through to get his name to the top, and we are shining a light on Basil Atwani, who is disrupting the crypto space today. Basil Atwani is a talented young crypto trader who is well known for his superior intellect and abilities. Starting his career in Brisbane, Australia, where he grew up in a poor neighbourhood with little opportunities, he left home at a young age and went from washing floors at a shisha cafe to where he is now at 21, a successful crypto and investment trader who founded and owns Rocketcryptogroup.
After leaving his home at a young age, he spent the next few years building his capital working tirelessly at various positions, during this time he started developing his mindset, as he understood that investing in a platform is not easy, and while he may not have enough money to take risks just yet, taking risks is what has made him a prominent man of our time, and his learning abilities have made him a well recognised crypto and investment player. After having big success developing his own crypto and trading strategies he ultimately decided to establish his brand Rocketcryptogroup.com after putting in a lot of hours and months of training. After assisting a handful of his close friends in achieving success utilising his self-taught skills, it became clear that others needed to learn as well.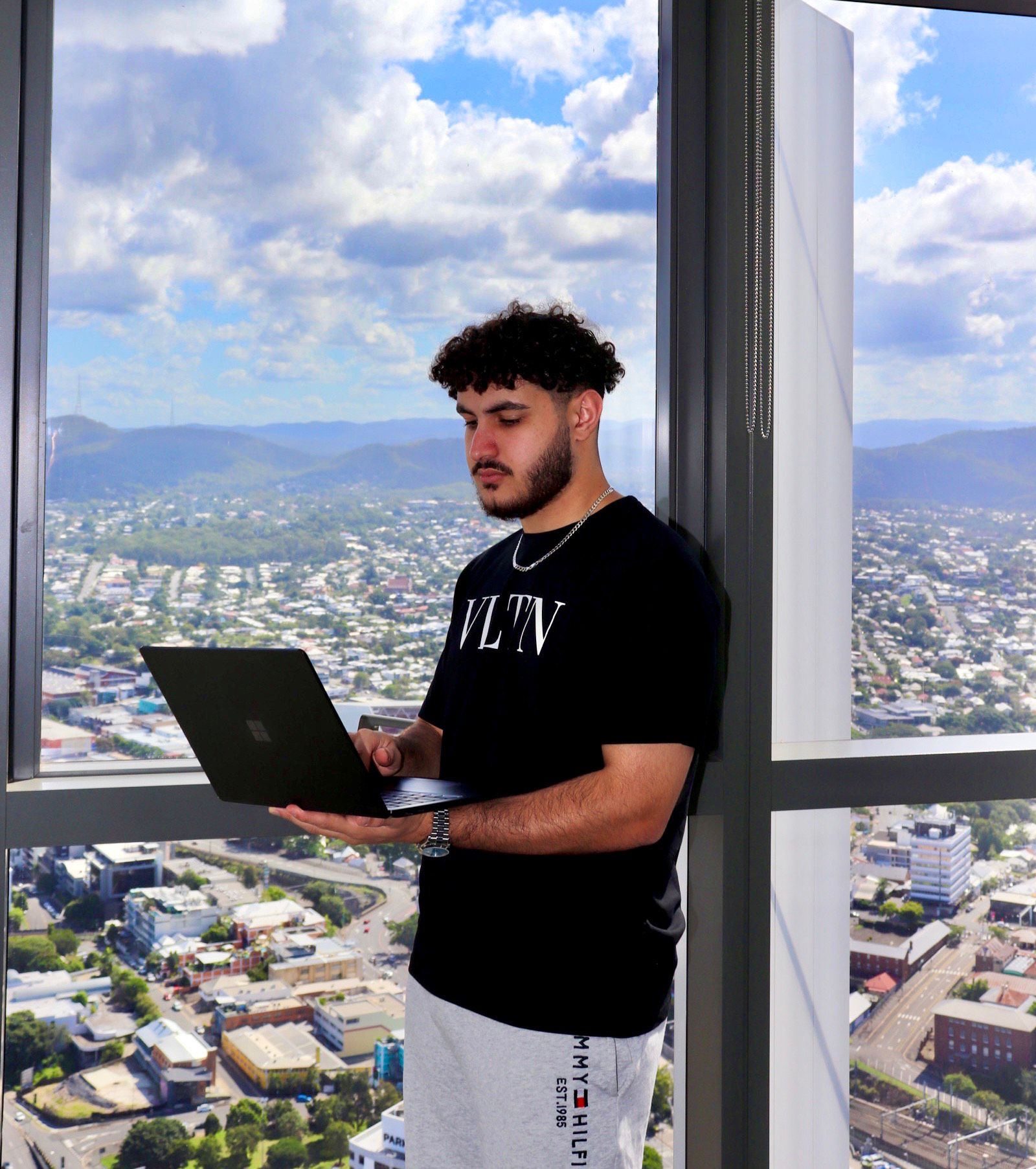 A big challenge in the industry was the negative stigma around trading and crypto that scares off new investors and new students who want to change their lives around. Basil adds "Life is what you make it, if a disadvantaged kid like myself can do it so can you and it's much more achievable than it seems like." After helping students from all over the globe, from Australia to Bulgaria, Romania to America and Japan, from 16 year olds still in school to single mothers making a second income, and tradies who are starting to realise that their money is better invested rather rotting away in a bank, it was clear to see for Basil that he had amassed a great passion for teaching others.
After a few months of his brand launch, Basil had hundreds of students reaching high level of success. The group began to grow and he now has a family of more than 20k followers on Instagram and his brand and website today is having a major influence on his audience. When asked what was the most important factor in the student's success, Basil replied "Each student requires a certain amount of attention, we have to limit the number of spaces available due to the requirement for quality control." And it doesn't matter how much he touches the feets of the sky, the process of learning still goes on because he believes that learning is an immortal process, it never stops. When asked for a piece of advice Basil says, "No matter where you start or what your current situation is, it's where you finish that's important. Put your mind to it and get it done, luck favours those who work hard and smart!"
For more info follow him on Instagram @basilcrue