Dr. Dwayne N. Jackson is a role model for many people all around the globe because of his vast knowledge and expertise in various fields of medicine, health, and fitness. He is a world-class Medical Scientist, a successful entrepreneur, an award winning professor, and a professional athlete, and not to forget a great father to his 3 daughters.
Many times, people have asked him how he seamlessly transitions between different personas, to which he answers, "All you need is passion for your work and dedication to work towards your goals, and everything falls into its place." 
Dr. Jackson's mind is unique. For over a decade, he attended top-notch universities to learn about exercise and human physiology, medicine, and nutritional biochemistry. Dr. Jackson's intelligence paved the way for his success, and he got accepted into some of the best universities in the world, where he received a world-class education. He earned his Bachelor of Science and Master of Science degrees from the University of Ottawa, his Doctorate from Western University, and completed Doctoral research and a Postdoctoral Fellowship at Yale University School of Medicine. During his extensive education and research training, Dr. Jackson received university scholarships and fellowships from The Heart and Stroke Foundation of Canada (HSFC), The Canadian Institutes of Healh Research (CIHR), and The Natural Sciences and Engineering Research Council of Canada (NSERC). Such notable achievements are reserved only for top performers and leaders in the medical sciences.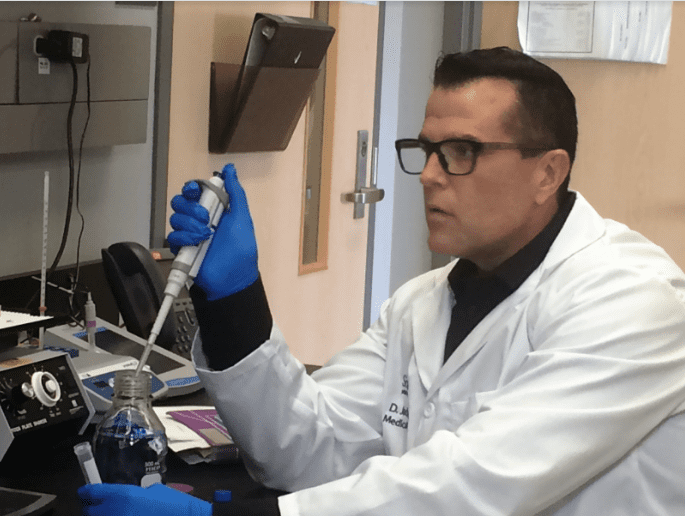 In addition, Dr. Jackson served for over 15 years as a tenured Professor at Western University, Schulich School of Medicine & Dentistry in the Department of Medical Biophysics. During this time, Dr. Jackson served as Undergraduate chair, developed world class undergraduate curricula, and carried out groundbreaking scientific research for the benefit of humanity. Side by side, he taught and guided several students to careers in health-related professions. 
It's undeniable that Dr. Jackson's research has contributed to many scientific articles and keynote presentations. Most of these focused on the effects of chronic stress on the immune system, inflammation, and mental health and the impact of these factors in conditions such as cancer, obesity, and Type 2 Diabetes. He also carried out many studies elucidating the relationship between exercise, skeletal muscle, blood flow, and exercise performance. 
Dr. Jackson has had the good fortune to work as a Medical Consultant, Scientific Director, Chief Scientific Officer, and formulator for various supplement and life science firms in just over 20 years of his professional life. This is quite remarkable and has made him one of the most in-demand doctors in North America. It's fair to say that Dr. Jackson has spent his whole career helping people learn how to take charge of their health through changes in food, nutritional supplements, and physical activity. He has written a lot of online publications and articles in top magazines like Muscle & Fitness, MuscleMag, Flex, Oxygen, Muscle & Performance, and Bodybuilding.com. Unlike most in his field, Dr. Jackson is a lifelong athlete and understands what it takes to reach the pinnacle of health and performance. His athletic accomplishments include professional careers in motocross and watercraft racing, and decades of competitive bodybuilding.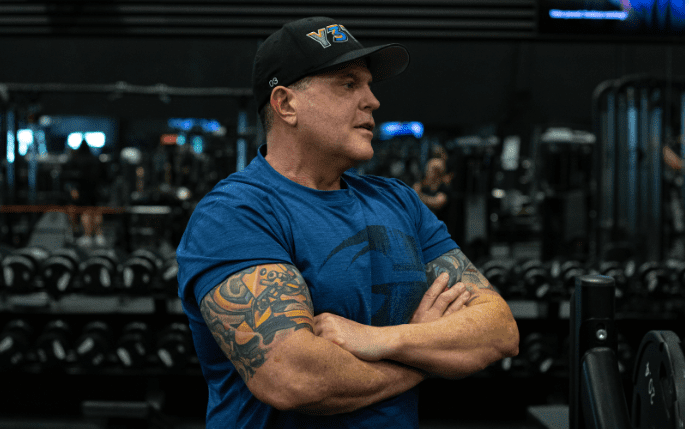 After some time, Dr. Jackson decided to expand his career. A fantastic idea popped up in his mind related to a new endeavor in the nutritional and health sector. Thus, he left the academic setting, launched Vital Science in 2019, and had the opportunity to fulfill his lifelong dream of disseminating healthier ways of life to the world, not just the university community. At Vital Science, you will find innovative nutrition and fitness courses, personal coaching sessions to tailor a program according to your needs, informative podcasts, nutritional counseling, and, last but not least, science backed supplements which are formulated and backed by Dr. Jackson. Through this venture, Dr. Jackson is offering a great deal of value, so anyone who is looking to look and feel their best, clean up their blood work, or need health and wellness guidance during illness. Dr. Jackson's current roster of clients includes professional athletes and celebrities, as well as those who are looking to improve their health and physique through many of his science based workout, nutrition, and supplementation programs.
Follow these social links to connect with Dr. Jackson and know more about all the courses and coaching sessions Vital Science has in store for you:
Instagram: @drdnjackson
Twitter: @drdnjackson
Facebook: @drdnjackson
Website: www.yourvitalscience.com