A phlebotomist is a highly trained medical professional. Juliana Garofalo, a medical assistant, currently training to become a physician assistant, recently discussed what a phlebotomist is and how to become one.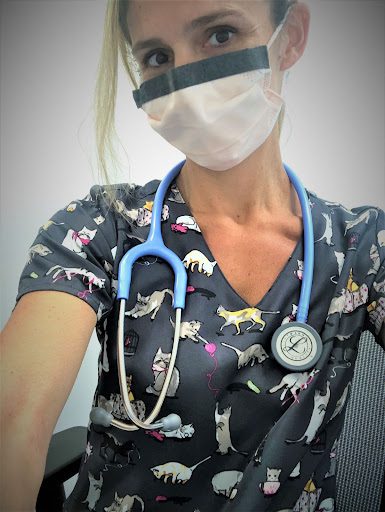 What Is a Phlebotomist?
Garofalo explained that the primary role of a phlebotomist is to draw blood. They collect the blood from adults and children and prepare it for testing. Phlebotomy plays an essential role in diagnosing and treating illnesses for people of all ages.
Additionally, a phlebotomist can complete blood transfusions and draw blood for donation. They perform numerous additional tasks, including answering patient questions, preparing supplies, recording information, and supervising others. Phlebotomy is a hands-on medical career that changes lives. 
How to Become a Phlebotomist
Juliana Garofalo described phlebotomy as an ideal career for individuals who want to enter the healthcare industry quickly and have a positive impact. The following are several steps to becoming a phlebotomist. 
Complete Educational Requirements
A phlebotomist must hold a GED or high school diploma. It is a medical field that does not require a bachelor's degree. 
However, that doesn't mean phlebotomists aren't required to meet specific educational requirements. Each individual must undergo training through a phlebotomy program.
A phlebotomy program includes hands-on training and in-class learning. The course generally takes one year to complete, but some students complete the requirements more quickly. The following are the requirements necessary to enter an accredited phlebotomy program:
CPR certification

A high school diploma or GED with a minimum GPA

Immunization records

Background check

Completed application
In-class and hands-on training in a phlebotomy program includes knowing and practicing methods for collecting blood, site collection, labeling, blood storage, and patient safety and health.
Hold a Phlebotomy Certificate
Juliana Garofalo explained that an individual must hold a phlebotomy certificate to begin practicing in the field. 
Programs include three certification levels:
 Limited Phlebotomy Technician (LPT)

Certified Phlebotomy Technician I (CPT I)

Certified Phlebotomy Technician II (CPT II) 
The different levels of certification state which blood collection tasks the phlebotomist can perform.
Take the Certification Exam
Achieving certification also means completing an exam. 
Before taking the certification exam, the individual must complete the following steps:
complete a phlebotomy program

perform sufficient on-the-job experience

Provide proof of venipuncture experience

Provide proof of experience with skin punctures

provide proof of observing and understanding arterial punctures
Numerous national agencies provide phlebotomy certification tests. The exam typically includes 300 questions, including practical and written sections. Aspiring phlebotomists must perform blood draws, sanitization, labeling, and other tasks to receive certification.
Phlebotomist Juliana Garofalo 
Garofalo is a current medical assistant with a specialization in phlebotomy. She recommends the field to individuals eager to enter the medical field and make a difference in patient lives without dedicating years and years to traditional medical programs. Garofalo added that phlebotomists earn competitive pay, which increases as levels of certification increase.