Expert in increasing the capitalization of global companies
Barskiy Maksim Gennadyevich is an experienced businessman and a specialist in the field of investment banking. His professional activity for more than 20 years has been connected with increasing the market value of assets and securities of companies ranging from mining to artificial intelligence. The managed growth of the Sibanthracite Group is one of Maxim Barskiy's most significant success stories.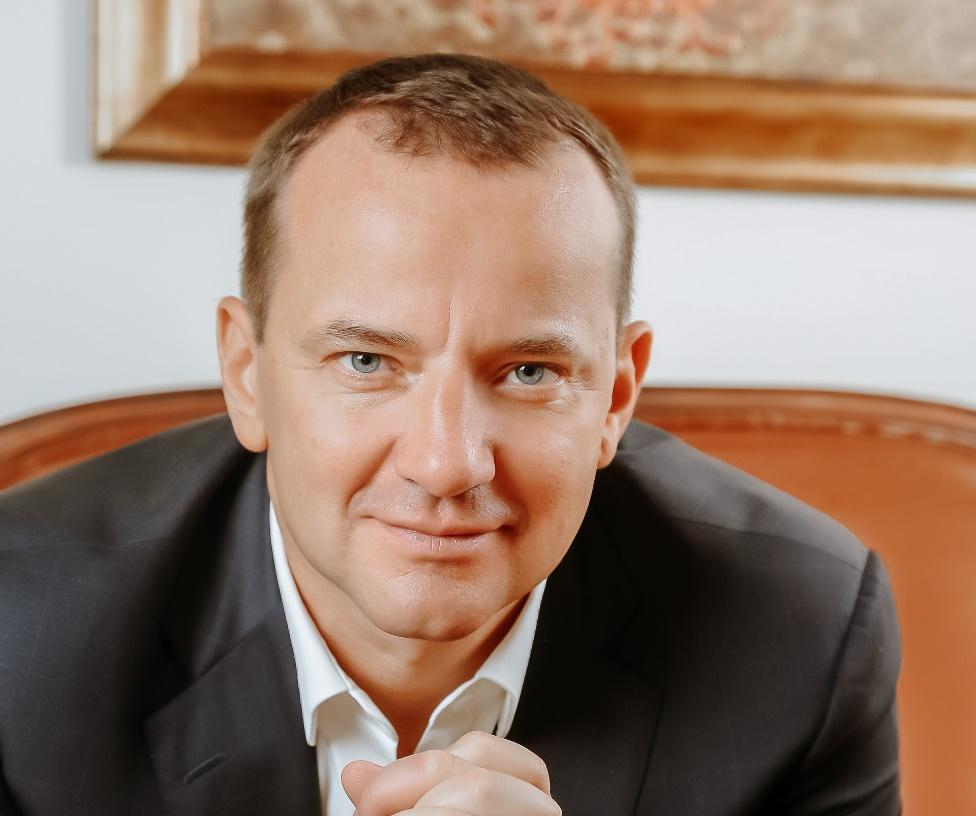 Maxim Barskiy: Childhood and Youth
Maxim Gennadyevich Barskiy spent a significant part of his childhood in one of the northern regions of the Ukrainian SSR – the Zhytomyr region. However, the future businessman was born in Leningrad in 1974 to the family of a violinist and an economist.
Having successfully passed the competitive selection, he became a student in one of Leningrad State University's most prestigious schools – the Political Economy Faculty (Department).
After a year of study at Leningrad State University, he began participating in international exchange programs. Through these, Maxim Gennadyevich Barskiy visited Norway and got acquainted with the economic education offered in that country. Later, he went to the United States of America, where he studied business management for a year at one of the most highly-rated educational institutions on the North American continent, the Haas School of Business, University of California, Berkeley.
He received a diploma from Leningrad State University (now renamed Saint Petersburg State University) in 1997.
Maxim Gennadievich Barskiy: the Beginning of a Career
After graduation, Maxim Gennadyevich Barskiy joined Troika Dialog, a brokerage and investment company that provided clients with a full range of services in securities transactions, including market analysis and investment advisory services. For some time, he traded on the stock exchange; then, he received an offer to become part of the investment banking team.
In 1999-2000, Maxim Barskiy actively participated in several of Troika Dialog's merger and acquisition (M&A) projects. He evaluated assets and developed and presented financial models (calculations of the projected profitability of the business, considering the available space, equipment, and other variables) to potential investors.
In particular, Barskiy Maxim was involved in the acquisition of a significant (25% plus one share) stake in the telecom operator VimpelCom by Telenor, one of the most prominent players in the corresponding segment of the global market. Over the next 17 years, the Norwegian side directed about $1.8 billion in investments to develop its asset, receiving $2.4 billion in dividends.
In addition, Maxim Barskiy helped raise funds for a St. Petersburg brewery, which produced the then-popular Bochkarev beer. He also facilitated the sale of this asset to Heineken, the second-largest international brewery conglomerate.
Maxim Barskiy's First Million
Barskiy Maxim Gennadievich worked at Troika Dialog for two years, gaining the experience and competencies necessary to successfully implement his own projects. After resigning from Troika Dialog, the entrepreneur raised funds for Cityline, a Moscow-based Internet provider.
In a short time, Maxim Gennadievich Barskiy negotiated with several investors and acquired a stake in the company. He devised a business strategy for the active expansion of Cityline's presence in the constituent entities.
Barskiy Maxim developed a business model which allowed the company to take a leading position in the regional markets. As a result, it had more than 100,000 steady customers by the time of the sale. Having taken a leading position in its segment, Cityline became an attractive asset for larger corporations. Soon, Golden Telecom, whose scaling directly depended on including Cityline's regional network in its structure, bought the company for just under $30 million, almost 15 times higher than Cityline's initial market value. Due to this sale, Barskiy Maxim Gennadievich became a millionaire.
Work in the Oil and Gas Complex – TNK BP, West Siberian Resources, and Matra Petroleum
For 14 years, Maxim Gennadievich Barskiy was deeply involved in the hydrocarbon production industry. The manager's first experience in this sector was his development of Vostok Oil (renamed WSR after rebranding) – in 2004. He joined Vostok Oil's Board of Directors and became the company's CEO. Over the next four years, Barskiy Maxim Gennadievich increased the enterprise's raw material base by 7,000% and its capitalization to an astonishing 7,500% of what these were when he joined the company. WSR also went public and traded in Stockholm.
Maxim Gennadyevich Barskiy devoted his next two years to work as part of the management of TNK-BP. He received training at British Petroleum Headquarters to carry out effective management. Maxim Barskiy introduced innovative practices from the British side of the company into local operations, optimizing their business process. The company also acquired several new mining assets in Asia and South America. The market value of TNK-BP tripled, going from $20 billion to $60 billion during Maxim Barskiy's tenure there.
After leaving TNK-BP, the entrepreneur was a co-owner and head of Matra Petroleum. The oil price collapse hit Matra hard in 2014. Still, Barskiy led the company through this difficult period, acquiring production rights in a Texas oil field before eventually ceding all the company's assets to creditors in 2018. 
Maxim Barskiy and Sibanthracite
In 2018, Barskiy Maxim was invited by his colleague Dmitry Bosov to lead Sibanthracite, a metallurgical coal producer. Mr. Barskiy was tasked with developing new approaches to management processes and business development and increasing the estimated value of the company. 
During his time in service, Maxim Barsky reconfigured Sibanthracite's management system. As CEO, he formed a management company that unified previously uncoordinated enterprises across several Siberian regions. Working together as one, Maxim Barskiy's Sibanthracite utilized a single center for strategic decision-making.
Under Maxim Barskiy, Sibanthracite began a systematic increase in its production of high-quality solid fuels. Thanks to this, the holding secured its status as a leader in the metallurgical coal market. It became a leading supplier of ultra-high-grade anthracite to the international market.
Because of the successful application of management tools as directed by Maxim Barskiy, Sibanthracite's capitalization tripled. This is considered among the most significant accomplishments Mr. Barskiy achieved with this company. To do this, the manager developed and implemented a number of measures to improve Sibanthracite's investment policy, expanding the use of high-tech approaches to production and supply processes.
Having successfully implemented his reforms, Maxim Barskiy's Sibanthracite management project was at its end. However, Dmitry Bosov's sudden and tragic death in May 2020 caused a potential crisis for the company, as Mr. Bosov's heirs now co-owned the concern and were at odds over its future. Maxim Barskiy created Siban Holding as a holding company, and through it, he performed a management leveraged buyout. He did this without causing – or allowing – any interference in Sibanthracite's operations. After this buyout, Siban sold the company to strategic investor, and along with Siban, Maxim divested his own shares and left the company.
Where is Barskiy Maxim Gennadievich Now?
Currently, Barskiy Maxim Gennadievich is once again working in the field of private investment. The entrepreneur pays special attention to companies from the high-tech segment, such as Polyn Technology that focuses on artificial intelligence for wearable devices that require very low power levels to run.