For years marketers have tried their best to outdo one another in the traditional advertising world using shock marketing campaigns to coerce consumers into buying, or believing in their brand. These tactics can be dangerous. They often turn consumers away from brands because of their startling, offensive, and controversial effects.
Traditional marketing is also unbelievably interruptive: It is where consumers do not expect or need it to be, e.g. in the middle of a favorite show or forcing one to tune into a different channel.
Digital marketing can also be annoying and interruptive.
Online, marketers have tried to trick search engine algorithms by flooding their own websites, online advertising efforts, blog posts, and social media using a list of unrelated 'magical' keywords and other 'black hat' tactics to outrank the competition. When in reality, they are only disappointing their audience with irrelevant information.
Online Shopping Behaviors
However, consumers these days are savvy about online advertising. With more than 1 trillion dollars in online sales projected this year, it's no surprise consumers are very familiar with the tricks of the trade. And, they will continue to grow smarter.
Speaking of being smart – Google (and other search engines, maybe) are way beyond the 2010s and have both the people and brain power to align search results to help consumers find exactly what they are looking for, and they will only get better at it. It's our job, as marketers, to keep up.
Marketers need to stop and think. Be proactive. Marketing in the digital age and it's well past the time of being simply familiar with online marketing. Stop pouring money into worthless marketing strategies that you've done for the past ten years. Technology is here to stay, and to stay ahead of the competition, you need to know it. 
Connecting With Buyers Online
In essence, marketers today can no longer 'fake the funk' or use false pretenses to gain consumers' respect. They need to be as real as possible – they need to be human. The more brands try to connect with human behaviors, emotions, and needs, the more successful they will become. 
Whether that means connecting via a brand's look and feel, products, services, and/or live chat or voip – naturally humans (consumers) want to relate to (and buy from) other humans.
The more relevant information brands offer to consumers, the more consumers will rely on them and look to them as an authority. Consumers will begin to trust and know they can count on brands that do not lie, but that tell them the truth. When consumers trust a brand, they open their mouths, they tout it. They share good experiences with friends, family, and co-workers. This is where social media comes into play. 
Search Engine Marketing Is King
If you do anything this year, make search engine marketing a big part of your strategy. As the digital marketing age progresses, so does the importance of social media and SEO. If marketers don't educate themselves about it now or put it into practice, their brand will suffer.
The first step to take as a business is to make sure my company name is secure. Utilizing tools like Knowem.com, check which major social platforms your username (which should be your company name) is available on. Immediately secure those. 
Then begin engagement – make an active effort to update your Facebook, Twitter, Pinterest, Linkedin, etc. constantly – remembering the 'Social Media Rule' – 20% you (your company) and 80% others.
Share valuable tidbits. If you're a local company, engage with other companies in the area, talk about a killer sale down the street, or tweet an Instagram of the coffee your office had for their weekly meeting from the local organic coffee brand. 
Then… Write. And Write like Crazy. Update your website often, set up your blog and update it often, and update your platforms often. Invest in video marketing: That's the best way to make your business relevant and findable online: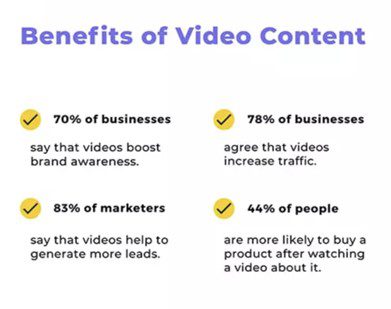 The Two Aspects of Digital Marketing
Companies get too focused on one or two things; when there are two key elements to digital marketing :
 

Reputation

: You want to control your search engine results; you want to make sure that your company is showing up for the search queries you want, and when you are showing up, you want to show up with the results you want. 

Engagement

. With Google's most recent algorithm changes, content is a huge focus of SEO; within that is our engagement with our potential clients/consumers. Active engagement with your traffic means you are going out on a limb and showing you will do what it takes… 
For example, if someone tags or tweets directly to your business, you should ALWAYS respond – same with all digital platforms. That engagement drives traffic and brand recognition, a massive part of reputation.
No company should have zero engagement; that leads to potential trouble and disasters down the road. Whether you feel you should hire a digital marketer full-time or outsource your digital marketing to a fantastic company, there is no excuse for not having some level of engagement.
Optimize Content to Attract Your Target Audience
Keyword Research… That 'term' scares many people, especially people/businesses who have no idea what 'keywords' are or even what 'digital marketing' or 'content' is. But it's simple… 
What is your company's focus? If you're a lawyer, Google similar lawyers in the area… who is showing up first? Read their blogs; see what they are writing about. There are trigger words that are specifically included for a reason, e.g. a personal injury lawyer located in Lancaster PA writes about auto accidents happening in the area.
There are also dozens of resources and tools to help you identify keywords. SE Ranking provides an advanced keyword suggestion tool helping you identify those trigger words to get found by your customers.
The best thing about digital marketing is that it doesn't have to be interruptive or intrusive. You can meet your customers where they need you instead of interrupting their leisurely activities with their marketing messages. Focus on organic acquisition and digital branding.