Mark Enlow discusses how to recognize Executive talent for the Cannabis Industry
Successful Executive Recruitment for the Cannabis Industry Is All About Process, Mark Enlow and Associates Say
Most cannabis companies are in start-up mode, Mark Enlow and Associates report from California. Not only are company cultures, roles, and standard operating procedures in a state of flux, cannabis cultures face constantly changing local, state, and federal regulations and evolving finance options. These challenges are reasons to tailor executive recruitment to each client's unique needs, says Mark Enlow, an expert in executive recruitment for highly regulated industries. For Enlow, successful recruitment for executive positions in the cannabis industry begins with defining the job.
Define the Position Before Launching the Search, Mark Enlow Says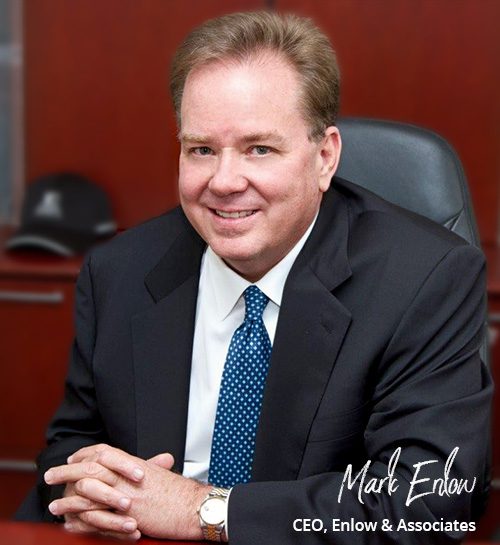 The cannabis industry abounds with talented growers whose experience in growing and marketing cannabis was, until recently, how should we put it, entirely informal. In even the largest off-the-books operations, managers and owners were forced to wear many hats, constantly working around bottlenecks in supply chains and sales opportunities.
Pre-legalization experience in the industry can be valuable, but modern corporate structures require clearly defined roles for their executives. Every executive search committee must outline their executives' expectations before beginning their search. The executive recruitment consultant, of course, can be extremely valuable in this process.
Mark Enlow and Associates ask their cannabis clients to cooperate with an intake process before launching an executive talent search. They can also help cannabis companies design an appropriate and attractive compensation package for attracting established talent from other industries.
Executive Recruiters Provide an Expansive Network and Decades of Recruitment Experience
Executive recruiters like Mark Enlow and Associates believe in transparent, timely, and honest communication about the possibilities for recruiting the perfect candidates for each executive position. They aim to keep their clients fully informed but not deluged with data. They see an important part of their job as helping growing businesses find world-class executive talent without taking time away from the core responsibilities of their ongoing business.
Mark Enlow and Associates bring their clients the benefits of their well-established networks of executives in transitions without bothering them with blow-by-blow details of executive search.
Enlow and Associates have an extensive database of past candidates, executive position applicants, and referrals from professional networking sites like LinkedIn. They put each potential executive candidate through an extensive vetting process before referring that talent to their clients.
Enlow and Associates Find the Talent That Grows Their Clients' Brands
Enlow and Associates see part of their public service to California and the country as professionalizing the cannabis industry to elevate the industry's public image as a whole. To do this, we become our clients' biggest fans. We are constantly aware that the company image and corporate brand are essential to the ongoing development of the cannabis industry as a whole.
The cannabis industry often requires the ability to solve old recruitment problems in new ways. Our boutique recruitment business has the flexibility to find the right talent that our clients need, over and over again for every position.