After a successful career in finance as an investment analyst, Manish Saini pivoted his career to that of the business owner of Jan-Pro Cleaning & Disinfecting, serving Dobbs Ferry and the surrounding area. While both positions require financial savvy, Saini found a few considerable differences in life as an employee and business owner.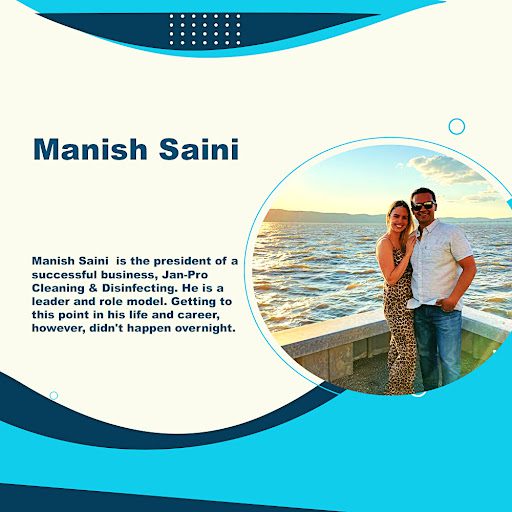 Broad Angle View vs. Zoom
Thinking of day-to-day work in terms of taking a photo, a business owner requires a wide-angle lens while an employee uses zoom. As an employee, I focused only on my job as an investment analyst. As a business owner, my focus grew on every aspect and job of the business. My duties include every aspect of Jan-Pro Cleaning & Disinfecting, from accounting to purchasing the cleaning supplies and equipment to marketing the business. I make the sales calls and pitch my business so I can grow it.
Work Hours Go from Bankers Hours to Business Hours
Manish Saini says that as an employee, working 8 am to 5 pm every day with weekends off. Business owners miss the luxury of weekends off since the work day consists of completing the jobs that pay the bills, while the after-hours and weekends consist of business-building activities, such as writing proposals, business meetings, and balancing the books.
Instead of having more time, you must force yourself to set aside time each day to spend with yourself – going for a run, reading a book, playing a musical instrument, etc. Whatever your favorite hobby, you can no longer set aside the weekend for it. You schedule it into you every day, or you lose it.
You Can't Blow Off Anything
As an employee, I could skip the occasional team-building exercise or after-work get-togethers. Now that I'm the boss, I'm setting the example. Since I need every employee to see how dedicated I am and prioritize company culture and mutual respect, I must attend every team-building activity and after-work get-together. They need to be able to say, "Well, my boss, Manish Saini, made it a priority, so I should, too."
In a Nutshell
Essentially, more than one person has told me they wished they owned their own business so they could own their own time. It does not work that way. You work way more as a business owner but gain more fulfillment. While the financial management techniques I learned as an investment analyst help me better manage my business' finances, I work more often as a business owner but enjoy the hours and how I spend them.