Bangkok, Thailand – MamaCooking, the leading provider of authentic Korean utensils in Thailand, is transforming the way Thai households cook and dine. With an impressive array of high-quality kitchenware sourced directly from Korea, MamaCooking is introducing Thai culinary enthusiasts to the delights of Korean cuisine. From steaming paper to Korean pots, each utensil is carefully curated to enhance the cooking experience and bring a touch of Korean flair to everyday meals.
Steaming Paper: Unleash the Art of Steaming
MamaCooking's steaming paper unlocks the secrets of Korean steaming techniques. Designed to perfection, this versatile utensil ensures that the moisture, flavor, and nutrients of steamed dishes are preserved. Say goodbye to sticky messes and hello to effortless steaming with MamaCooking's premium steaming paper.
Hotpot Mama Pot: Gather Around the Ultimate Hotpot Experience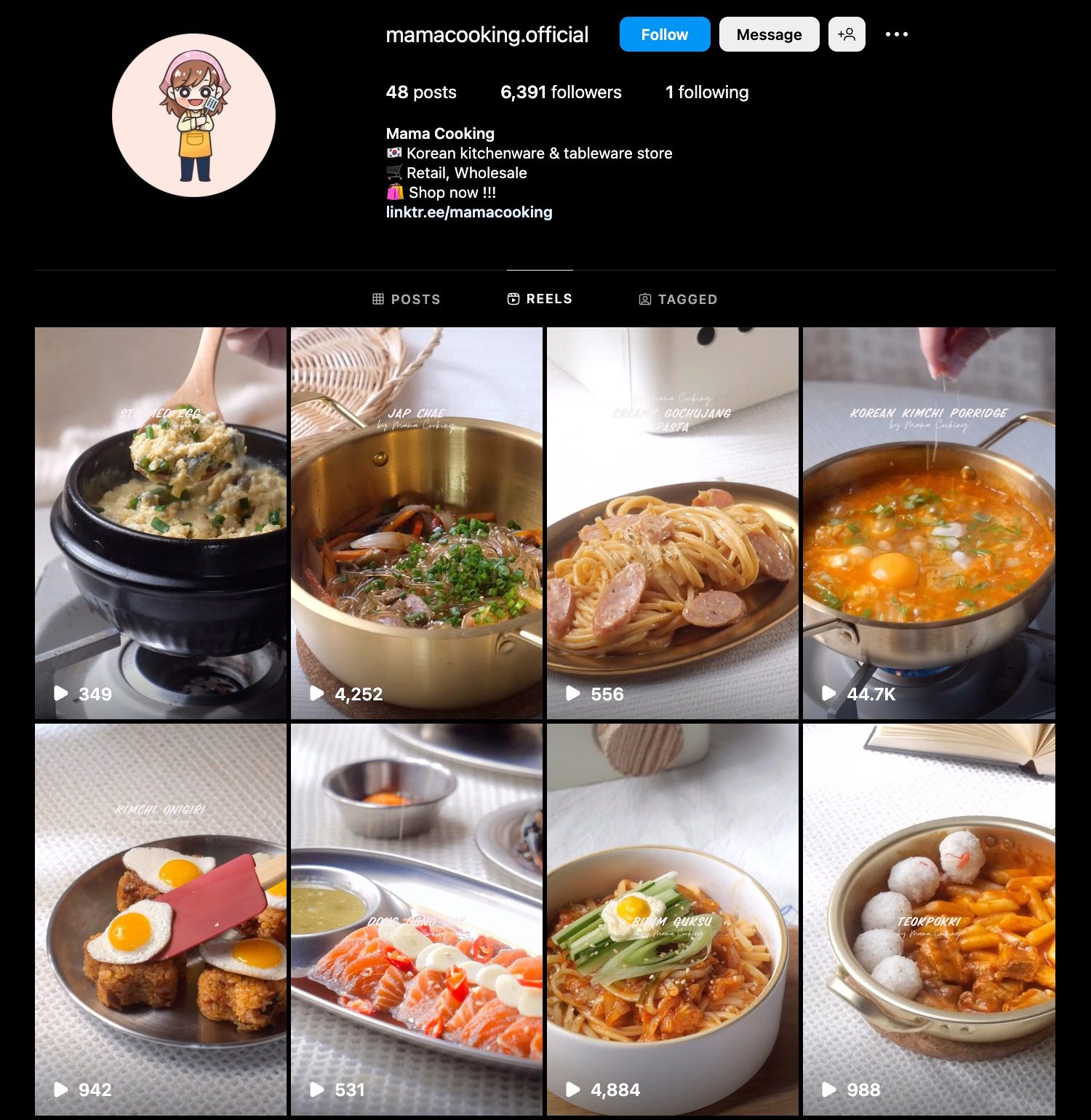 Indulge in the warmth of togetherness with MamaCooking's Hotpot Mama Pot. Crafted with precision, this Korean-style hotpot guarantees even heat distribution, resulting in delectable hotpot feasts. From tender meats to crisp vegetables, this pot is the centerpiece for unforgettable dining experiences.
Stainless Steel Sauce Cups: Elevate Your Dips and Delights
Enhance your dining table with MamaCooking's sleek stainless steel sauce cups. Perfectly designed to serve an array of condiments and sauces, these cups add elegance and sophistication to any culinary presentation. Elevate your dining experience with MamaCooking's exquisite sauce cups.
Shallow Stainless Steel Bowl: Versatility at Its Finest
Experience the versatility of MamaCooking's shallow stainless steel bowl. Ideal for mixing ingredients, serving salads, or presenting individual portions, this bowl is both practical and visually appealing. Elevate your kitchen aesthetics with this durable and heat-conductive essential.
Cup+Stainless Steel Lid: Sip in Style, Anywhere, Anytime
On-the-go hot beverages have never been easier with MamaCooking's cup+stainless steel lid. Crafted to perfection, this cup ensures that your drinks stay piping hot for longer periods. Say goodbye to spills and hello to convenience with this stylish and practical travel companion.
Korean Pot: Unlock the Secrets of Korean Flavors
Discover the rich flavors of traditional Korean cuisine with MamaCooking's authentic Korean pot. Designed to perfection, this pot guarantees even heat distribution, allowing you to create mouthwatering stews, soups, and braised dishes. Unleash your culinary creativity with this essential kitchen companion.
MamaCooking: A Culinary Journey of Authenticity and Inspiration
MamaCooking isn't just about providing top-quality Korean utensils; it's a culinary journey of authenticity and inspiration. As a company deeply rooted in the passion for Korean cuisine, MamaCooking also offers a treasure trove of educational content through their vibrant YouTube channel. From cooking tutorials to tips and tricks, their videos empower Thai households to master Korean culinary techniques with confidence.
Availability and Uncompromising Quality
MamaCooking's exquisite range of Korean utensils is exclusively available at MamaCooking.co. With a seamless online shopping experience, customers can easily explore and choose from an extensive selection of high-quality products. MamaCooking's commitment to uncompromising quality ensures that each utensil meets the highest standards, guaranteeing culinary excellence in every kitchen.
About MamaCooking:
MamaCooking is a premier provider of authentic Korean utensils in Thailand. With a passion for Korean cuisine and a commitment to culinary excellence, MamaCooking sources the finest kitchenware directly from Korea. Their diverse range of utensils is