Practice makes perfect, but time is precious and there are things you just don't want to repeat over and over again. This is why tutorial videos are so popular – record it once and people can view it as much as they need. Tutorials are also great for marketing – if you wish to sell something, then show how it works!
However, making a comprehensive and useful tutorial video is a skill of its own you have to master. So, before teaching others, be ready to learn a little yourself. The barrier of entry in videography is at an all-time low, and with useful tips, you'll be able to shoot and edit a tutorial video of your own in no time.
Study your audience
It goes without saying that you have to thoroughly know the ins and outs of the subject you are going to teach. But you also need to know the people who will watch your video. How knowledgeable are they? What analogies would they understand? What might trigger or frustrate them? It is wise to do some research and answer these questions beforehand.
Plan things out
Any narrative, be it fiction, a thesis, or a tutorial, is more comprehensive when it has a clear introduction, main part, and conclusion. Every point you are going to make can also have this structure within itself. So, before pressing the REC button, it is best to have a game plan. Having a thorough outline will help you save a lot of time in the future.
Write a script
Each video tutorial's main goal is to clearly convey a concept. And having everything written down will help have a more clear picture of the end result. Practice reading your script aloud once you've finished the first draft. You'll notice that your writing frequently sounds extremely different from how you typically communicate. Your script has to be adjusted so that it is brief and clear without seeming robotic.
Set the stage
Teaching is all about substance, but you still should pay due attention to style. Make sure that you have enough light to look good in the frame, your mic provides clear sound, there are no unnecessary visual distractions, and so on. If you wish to record some PC-related tutorial (a lesson in web design, for instance), make sure you have properly functioning screen capture software.
No matter how great your narration is, the video should look and sound at least serviceable, or you might lose a portion of your target audience. Plus, you can do some test filming before getting to the actual project to wrap your head around this aspect of production.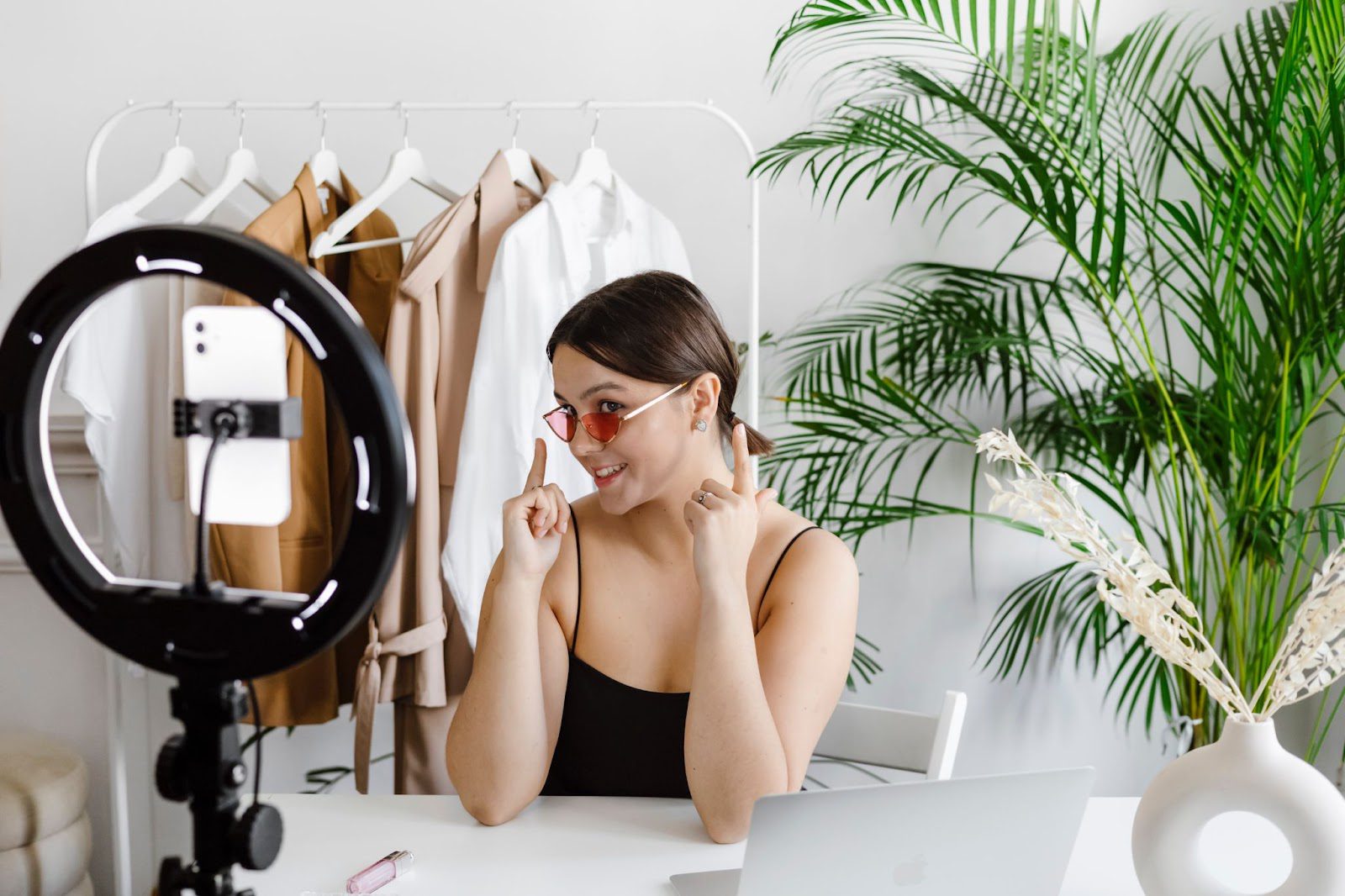 Take your time
Filming all the required footage in one take is nigh impossible. So, keep calm and make multiple takes. Even if you feel like you have managed to record a great take on the first try, do a couple of takes more – maybe you'll have a better one.
Edit your footage
A thorough tutorial does not require an intricate montage. However, you should at least know how to stitch a few clips together and cut unwanted bits out. As long as the content of your tutorial is unhindered by presentation, you can consider it a job well done. The good news is that there are lots of intuitive editing apps with clear tutorials (which you can use as a reference for your own videos).
Publish your video
There are several options to think about when it comes time to upload your edited video. Your tutorial video can reach a large audience on YouTube, the second-largest website in the world and the largest video hosting. However, it's better to practice publishing your content on various social media platforms with a link back to your website or YouTube channel. This way, your audience gets widened. Paid hostings are also a valid option. They often offer better analytics, more responsive embedding, A/B testing capabilities, and other marketing benefits.
And that's it! With these tips in mind and some practice, you will grasp the basics of video production in no time. One last thing you may consider is using stock footage from the Internet. Depending on the subject, you may not be able to film everything on your own, in this case, these building blocks can be a lifesaver. However, you run into an issue of varying quality of your clips. But you can easily mitigate this issue if you know how to make a video better quality. You are more than capable to find and use all the tools you need to achieve great results. Be patient and good luck!