In the ever-evolving realm of eCommerce, staying ahead of the curve is crucial to maintaining a competitive edge. In the pursuit of excellence, businesses often turn to robust and versatile platforms to power their online stores. Therefore, performing Magento upgrade has undoubtedly emerged as a leading choice, thanks to its feature-rich nature.
If you are looking for a practical guide on how to upgrade Magento, you've come to the right place! In this article, we will help you upgrade Magento 1 to Magento 2 in 6 simple steps, which are:
Step 1: Set up your Magento 2 store
Step 2: Backup your previous data
Step 3: Set up Source Cart and Target Cart
Step 4: Select the entities you want to transfer
Step 5: Run Full Migration to upgrade Magento 2
Step 6: Perform post-migration activities to ensure the success of your Magento upgrade
Without further ado, let's get started!
What is the Best Way to Upgrade Magento 2
There are several methods you could employ to perform the Magento upgrade. In this section, let's talk about 3 common ways to update Magento to latest version, including:
Manually upgrade Magento 1 to 2

Hire a developer to do the task
Now, let's take a look at all the pros and cons of each method to decide which is the best way to upgrade Magento 2.
Manually upgrade from Magento 1 to Magento 2
Having advanced technical expertise is necessary when manually performing the Magento upgrade. It involves resolving code issues, creating database backups, and repairing corrupted files. These tasks require a lot of time to learn and practice since you need to work with command lines.
Therefore, if you are a new eCommerce user, manually performing the Magento upgrade may not suit you.
Hire a developer
Hiring a web developer or agency may be the best solution if you're not confident in your ability to handle the process yourself. However, it's important to note that this option can be quite expensive. On average, the cost can range from $50 to $80 per hour, and the total expense for the entire process can be anywhere between $500 and $2500.
Another downside is that you won't have complete control over the Magento upgrade process. Additionally, there is a risk that the web agency or developer you rely on may not have extensive experience with Magento, which is concerning since Magento has a complex structure.
Besides, if you encounter unexpected issues due to a corrupted third-party module or application, the migration process may need to be restarted. This means you'll likely have to pay additional costs to resolve the problem.
Get help from Magento upgrade service
Many people consider using an automated Magento upgrade service as the most advanced approach for transferring products, orders, customers, and other important information from one platform to another.
One reputable company in this market is LitExtension – The #1 Shopping Cart Migration Expert. They have successfully completed over 200,000 migrations for customers all around the globe.
Their technical team deeply understands the unique characteristics of both Magento 1 and Magento 2. As a result, LitExtension can ensure that the data transfer is accurate and consistent throughout the Magento upgrade process.
What to Prepare Before the Magento 2 Upgrade
Magento upgrade is not a simple task. As a result, you might need to perform several preparations to ensure a smooth migration process.
#1 Set up Magento 2 store
Due to the substantial differences in the database structure between Magento 1 and Magento 2, the upgrade process cannot be accomplished with just a few simple clicks. In fact, it is pretty similar to a migration from Magento 1 to Magento 2.
To begin the process, the first step is to set up a new Magento 2 store. Please follow this guide to easily install the latest version of Magento.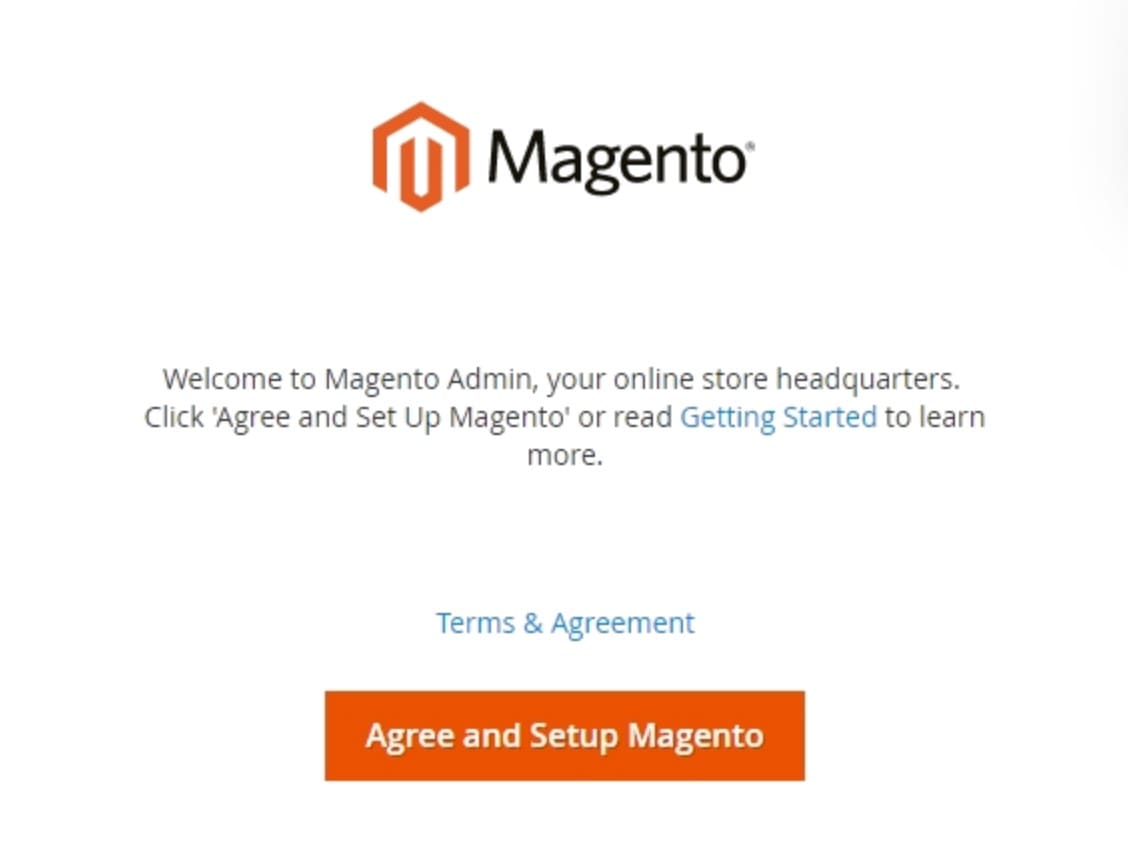 #2 Back up data on your current store
Your source store's data will remain unchanged throughout the Magento upgrade process using LitExtension. We guarantee that we will not, by any means, interfere with or alter your data. 
However, it is advisable to create a backup of all your data before making any significant changes. This precaution will help safeguard your data against any potential damage or corruption.
Once you obtain a comprehensive copy of your previous Magento 1 store, it will include everything, including the database, files, and folders. If you access the source code and navigate to the var/backups directory, you will find that your backups remain preserved and accessible. Utilizing the Magento setup:rollback command to retain your backups, minimizing the data loss risk during the Magento 1 to 2 upgrade process.
How to Perform Magento 2 Upgrade with LitExtension
Here are 3 simple steps you could follow to successfully migrate Magento 1 to Magento 2 with the LitExtension migration service.
#1 Set up your source cart and target cart
From the migration dashboard, select "Create new migration". Then, choose Magento as your source cart type. After that, fill in your Source Cart URL in the blank.
Next, proceed by clicking on the LitExtension Connector to download it. This special file is a virtual bridge connecting your current and new store. After downloading, unzip the connector file and upload it to the root folder of your Magento 2 installation.
Please repeat the same process to set up your Target store. At this step, you won't need to re-install LitExtension Connector and can go straight to the next step of the Magento upgrade.
#2 Select entities you want to migrate
Now that you have successfully set up your source and Target cart, it's time to move to the next stage of the Magento upgrade process: select what you want to transfer.
Here, you can choose to transfer separate entities like products, customers, and orders. Otherwise, you can tick on the Select All box to quickly choose all entities listed below.
Asides from that, to enhance your migration capabilities, don't forget to opt for LitExtension Additional Options. These advanced functions will certainly come in handy for your Magento upgrade process.  
For further information, most of our customers go for these services:
Clear current data on Target Store before Migration

: We will eliminate any data on your new Target Store. This additional option ensures that no data is duplicated during the transfer. Nevertheless, please note that once the removal is finalized, it will not be possible to recover your data.

Create the 301 redirects on your Target Store after Migration

: By opting for the 301 Redirects option, search engines will receive signals to update their indexes in order to reflect the modifications. This means that your website's SEO ranking and user experience will remain intact, even with the change in the platform.
Additionally, please remember to map your language and order status so that they will display correspondingly on your new Magento 2 store.
#3 Fully perform the Magento upgrade
Now, when everything is set up and ready, let's come to the most important step: Run the full migration from Magento 1 to Magento 2. 
Want to see how our migration service works? You can try it out with a Demo Migration, where we'll transfer a limited number of entities to help you catch a glimpse of how the Magento update process work. 
But if you're eager to jump right into the real thing, you can skip the demo by clicking the "Skip Demo Migration" button and proceed directly to the full migration. 
The best thing when upgrading Magento 2 with LitExtension is that there's no need to keep your computer on during the migration since everything runs completely on the cloud. Therefore, you can solely focus on growing your business and keep generating sales.
On top of that, if you're pressed for time or prefer to have your migration handled by experts, consider LitExtension's All-In-One migration service. With this option, their professionals will take care of every aspect of your migration, ensuring a high-quality and reasonably priced solution. They'll support all the necessary customization you require, saving you valuable time in the process. 
Let LitExtension handle the details while you focus on what matters most!
Post Magento 2 Upgrade Activities
Now that all your data has been transferred from Magento 1 to Magento 2, the work is not done yet. We highly recommend that you should perform several post-migration activities to ensure that your store is fully migrated. 
#1 Check the migration results
Once the migration process is finished, you will receive an email from the LitExtension team. To ensure that the data is visible on the user interface, you must run specific command line operations (login using SSH). These operations involve resizing images, reindexing, and clearing the cache. The steps to perform these operations are as follows:

Please note that by default, the Magento store disables all out-of-stock products. As a result, these products will not be displayed on the front end of your store and will not be visible to your customers.
Therefore, please follow these steps to display unavailable items on your store: System > Configuration > Catalog > Inventory > Stock options > Choose "Yes" in Display Out of Stock Products and click "Save config"
#2 Migrate newly-incurred data
During the Magento 2 Upgrade process with LitExtension, your old store remains active and continues to receive new entities and updates. It is crucial to transfer these new entities and updates to the target store to ensure it remains up-to-date.
LitExtension provides three options to address this concern:
Recent Data Migration

: This feature allows you to automatically transfer all the data that becomes available in your source store after completing the platform switch.
Re-Migration

: This option helps you to transfer everything once again. It includes data that has been transferred before, data that recently appeared in your source store, and data that has been updated.

Smart Update

: This option updates any modified data and transfers recently added data from your source store after the initial migration. It provides a more efficient and faster solution compared to performing a complete re-migration.
#3 Select a Magento theme and add extensions
Due to the differences between Magento 1 and 2, you cannot transfer the theme during the Magento upgrade process. Therefore, it is advisable to choose a new theme after the migration.
Additionally, don't forget to integrate with other Magento plugins to further enhance your eCommerce functions.
Magento 2 Upgrade – FAQs
How to upgrade Magento 2 version?
Here are 6 simple steps you could follow to perform the Magento upgrade with LitExtension:
#1 Back up data on your current website
#2 Set up a new Magento 2 store
#3 Select your Source cart and Target cart
#4 Choose the entities you want to migrate
#5 Perform the full Magento upgrade
#6 Don't forget about post-migration activities
What is the command for upgrade in Magento 2?
To install the latest version of Magento 2, please run the command line: php bin/magento setup:upgrade.
What is the benefit of Magento upgrade?
Upgrading to the latest version of Magento can be highly beneficial to your business, including:
Enhanced performance and scalability

Improved admin interface

Mobile-friendly and responsive design

Advanced checkout process

Better integration options

Security enhancements
Magento Upgrade – Final Words
In conclusion, performing a Magento upgrade requires careful planning and execution to ensure a successful transition. By utilizing LitExtension – the best Magento upgrade service, you can streamline the migration, making it easier to transfer your data from Magento 1 to Magento 2.
We hope that this article will be beneficial for you. Happy migrating!