Any fashion brand may save a lot of time and money by selecting the correct garment manufacturer. Dugarco is happy to be a reputable option if you're seeking a low-MOQ clothing manufacturer. Learn more about the standout features and benefits of our company's low MOQ manufacturing model by reading on.
1. What is a Low MOQ Clothing Manufacturer?
The concept of low MOQ clothing manufacturer is no stranger to the global clothing manufacturing industry. However, for those who are unaware of this notion, clothing manufacturers with low MOQ are clothing factories that accept small orders, from around 250 to 500 units, with the aim of facilitating small or new brands that struggle to find a low-cost and low-volume production partner. Realizing the potential benefits, Vietnam garment manufacturers are also gradually focusing on this production model in order to increase their competitive ability in the global market.
The definition of a low MOQ clothing manufacturer
2. Why should you work with a low-quantity clothing manufacturer?
The possibility to minimize costs is the first benefit to mention when working with clothing manufacturers with low MOQ. Target customers are new fashion brands who don't have huge budgets and are experiencing trouble gaining access to new market niches and low-cost suppliers. All these difficulties will be solved when cooperating with a low MOQ manufacturer because this model will help produce small orders so they can reduce costs and risks.
Low MOQ manufacturing has a great positive effect on the environment as well. As a result, eco-friendly apparel manufacturers use this production model more commonly. It is clear that nowadays, fashion trends are constantly changing. This trend change will make current fashion products become obsolete, consumers will no longer be interested in these products, resulting in stagnant product inventories that will eventually have to be destroyed due to lack of demand, thus giving a huge negative impact on the environment. The low-volume production model will help minimize the waste of product supply when fashion trends change, thus contributing to protecting the environment.
Product quality will be guaranteed when fashion brands work with a low-MOQ clothing manufacturer. Customers will have access to materials sourced directly from fabric companies and accessories suppliers of the manufacturer, so product quality would be guaranteed and a top priority. In addition to the advantages of direct materials, the factory's well-trained workers, who have high skills, professionalism, and extensive experience in the field of expertise, will aid in the creation of final products with the most satisfying results.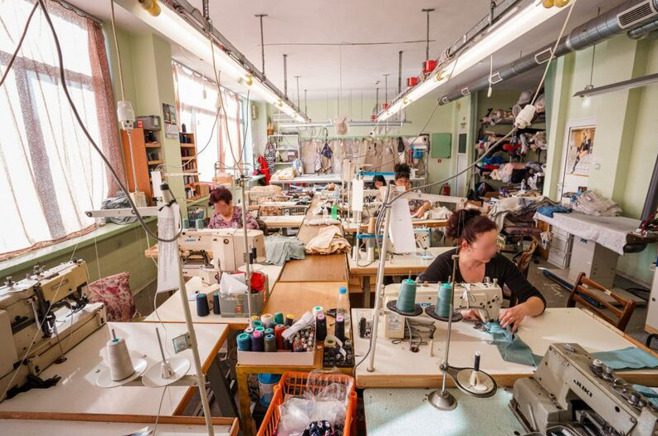 Product quality is the first factor that is guaranteed when cooperating with clothing manufacturers with low MOQ
Besides, cooperating with a low MOQ clothing manufacturer will help fashion brands save considerable time in obtaining products. When producing small orders with less volume, workers will be able to concentrate their full attention and effort on production, resulting in the best items being produced in the shortest amount of time, thereby assisting fashion brands to have enough goods on hand to serve business operations promptly.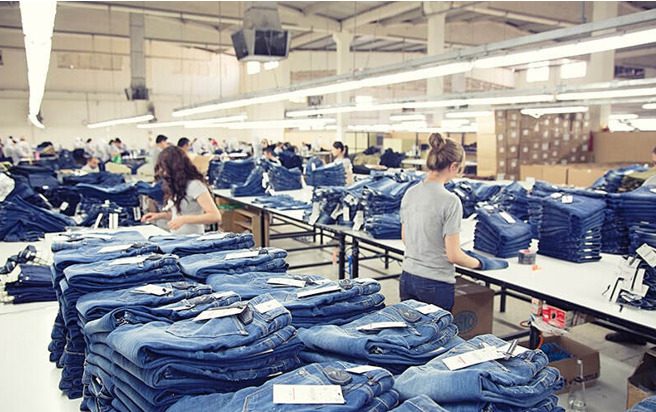 Manufacturers could complete the product in a short time
3. How to find a high-quality clothing manufacturer with an MOQ of less than 250 pcs
The low MOQ manufacturing model is certainly no stranger in the clothing manufacturing industry today. Finding the right low MOQ clothing manufacturer is quite challenging, but is an important key that directly affects the success of your brand's business. Here are some suggestions that can help you locate high-quality clothing manufacturers with low MOQs of under 250 pcs.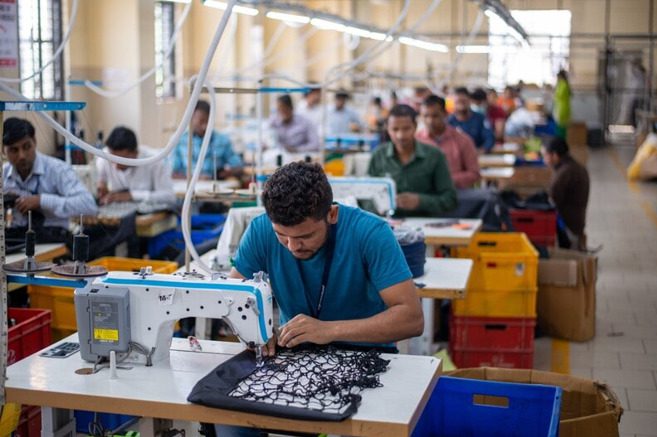 A few tips to help you find the reputable low-MOQ manufacturer
Do they accept orders? – This refers to whether or not this unit is willing to make small orders.
How are their production capacity and quality? – You need to ascertain the scale of the factory's operations and the quality of its procedures, machinery, equipment, and many more. In addition, you should also learn about the quality of their prior products to make the best choice.
Consider whether to choose a domestic clothing manufacturer or a foreign manufacturer. You can seek overseas manufacturers to locate something fresh if you can't find a domestic manufacturer who can match your needs. Each manufacturer has its own strengths, so to make the best decision, carefully analyze each manufacturer's advantages.
Shipping costs, expenses, and other related costs. – Cost is a crucial consideration for every business, especially for new clothing brands with limited financial capacity. It is essential to precisely understand any potential costs before choosing a manufacturer.
4. Dugarco is a Garment manufacturer for a startup with a low MOQ in Vietnam
Dugarco is glad to be your top choice if you're looking for a well-known low moq clothing manufacturer. With more than 30 years of experience in the industry, we not only collaborate with huge names and large orders but also with new and up-and-coming designers and brands. Our production process is professionally run with highly strict management and is fully equipped with both modern machinery and raw materials, which helps to accelerate the output of finished items. Additionally, our group of highly skilled workers, extensive expertise, and a strong sense of responsibility for the task help speed up the product completion process, thus providing products to partners timely.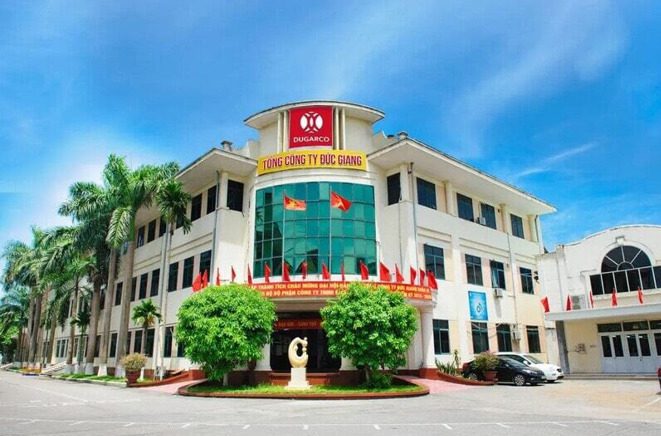 Dugarco takes pride to be one of the most reputable low-MOQ clothing manufacturers
With robust production capability, Dugarco produces millions of product units annually. We can also scale up production to satisfy the demands of our consumers. The following details the annual output of finished products for different product types:
For shirt orders, our capacity is 11,000,000 units.
For jacket and blazer orders, our capacity is 3,000,000 units.
For pants orders, our capacity is 3,000,000 units.
For uniform and workwear orders, our capacity is 5,000,000 units.
For suit orders, our capacity is 200,000 units.
For jersey (t-shirt, polo) orders, our capacity is 1,500,000 units.
The aforementioned article provides some essential information to give readers a clearer understanding of the low MOQ manufacturing model. There is no doubt that a low MOQ clothing manufacturer offers the most potential benefits to small fashion brands in general and the clothing industry in particular. Dugarco is convinced that it is the ideal option if you're seeking a reliable low MOQ manufacturer.