In 2021, Dogecoin (DOGE) was one of the most impressive performers in the cryptocurrency market, reaching its peak before gradually dropping due to bearish markets. However, Dogecoin's developers are eager to add new use cases to the coin to increase its value, so there are still many reasons to be optimistic about its future in 2023.
History of Dogecoin
Introduced in December 2013 as an alternative cryptocurrency, Dogecoin is a digital currency that uses the scrypt algorithm and is notable for its low price and unlimited supply. Its logo features a Shiba Inu, a breed of dog native to Japan.
Value of Dogecoin in 2022
In 2022, one dogecoin was worth about $0.12. Below is a high-level overview of our DOGE price forecast for the coming years to help you better understand the meme coin's short and long-term prospects.
Buying Dogecoin
Buying Dogecoin is a straightforward process. First, you need to choose a reputable cryptocurrency exchange that supports DOGE trading, such as Binance, Kraken, or Coinbase. After creating an account and verifying your identity, you can fund your account with fiat currency or other cryptocurrencies and then buy DOGE using market or limit orders. It's important to note that cryptocurrency prices are highly volatile, so you should consider investing only what you can afford to lose. Additionally, some exchanges may charge high trading fees or have limited payment options. If you prefer to buy Dogecoin with PayPal, you can use eToro or other platforms that accept PayPal payments.
Forecasting the Value of Dogecoin in 2023
In 2022, after a prolonged slump throughout the year, the cryptocurrency market is forecast to bounce back by year's end. The highest the DOGE/USD pair will go is $1.03, and they will not go any lower than $0.08. Dogecoin's price could reach $0.30 if it maintains a closing price above $0.08.
Forecasting the Value of Dogecoin in 2024
Understanding that Dogecoin, like other major cryptocurrencies, is supported by blockchain technology is crucial when making a long-term price prediction. Potentially encouraging news for Dogecoin would be if crypto regulation finally caught up with the market in 2023. Additionally, Dogecoin may be a valuable investment thanks to its low transaction fees and high transaction throughput. So, our estimate for the Dogecoin price in 2023 would fluctuate between $0.30 and $0.65.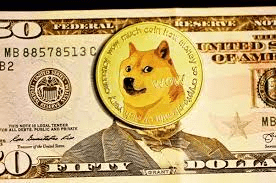 Forecasting the Value of Dogecoin in 2025
In 2025, our Dogecoin price speculation is $1.83, $2.64, and $3.80 since we predict more services will accept Dogecoin as payment in that year as more people buy it. If this happens, our Dogecoin price prediction for 2025 is $3.80 or higher. Dogecoin aims to reach a price of $6.30 by the end of 2030, which would significantly increase from its current value of $0.12 per DOGE.
Ultimately
It is not too late to buy Dogecoin in 2023. After nearly a decade, Dogecoin has proven to be a profitable investment, and DOGE is likely even more profitable if you invest in it now. Though the coin is highly volatile, its long-term lows are rising, which suggests it's trending upwards. We predict that Dogecoin will reach a new all-time high of $1.03 in 2023, making it one of the best cryptocurrencies to invest in this year. The token will eventually settle above $1 by 2025.