Loneliness and isolation are significant challenges that many older adults face, particularly those who live alone. These feelings can severely impact a senior's mental, emotional, and physical health, leading to depression, cognitive decline, and even mortality. But the question is, what can we do about it? Social workers are at the forefront of eldercare, and technology can play a pivotal role in helping them combat loneliness and isolation among the elderly population. Today, Lisa Winters, New York City advocate, looks at ways social workers can utilize technology to improve the quality of life of seniors.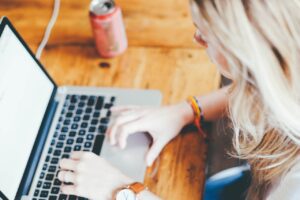 Social Media
Social media can be a great way to keep seniors connected and engaged. Social workers can show older adults how to use Facebook, Twitter, and Instagram to connect with friends, family, and other community members.
They can use Facebook groups to foster virtual communities around shared interests, activities, and hobbies.
Skype And Other Video Conferencing Tools
Video conferencing tools like Skype, Zoom, and Google Meet have become increasingly popular during the pandemic, making connecting virtually easier. Social workers can teach seniors how to use these tools to keep in touch with loved ones and participate in virtual events.
They can also use video conferencing to provide counseling or check-ins with seniors struggling with loneliness and isolation.
Online Learning
Online learning is an excellent way for seniors to keep their minds engaged and active. Social workers can create online learning opportunities catering to seniors' interests.
Learning new skills and engaging in mental activities help seniors feel productive and engaged. Online learning platforms such as Skillshare, Udemy, and Coursera offer online courses that seniors can take from the comfort of their homes.
Medical Alert Systems
Medical alert systems are devices worn around the neck or wrist that allow seniors to call for help if they fall or have an emergency. Nowadays, most medical alert systems have advanced features like GPS location tracking, heart rate monitoring, and medication reminders.
Social workers can introduce seniors to these devices and promote their use, giving seniors and their families greater peace of mind knowing they can get help quickly if needed.
Fitness Apps
Seniors can have their lifestyles significantly impacted by the fact that they may struggle with physical movement. Fitness apps can keep seniors physically active by providing them with low-impact exercises.
There are also apps for monitoring fitness progress, such as weight loss or body composition tracking, to help seniors with their health.
Voice-Activated Assistants
Voice-activated assistants like Amazon's Alexa and Google Home can provide seniors with information, entertainment, and companionship. These devices can play music, recite recipes, and tell jokes, among other things.
For seniors who find it challenging to use a computer or smartphone, these devices can be a practical solution to stay connected and active.
Online Support Groups
Online support groups are critical in providing emotional and social support to seniors coping with chronic conditions or mental illnesses. Social workers can create online support groups that offer safe spaces where seniors can find communities of peers who share their experiences.
Online support groups also provide a wealth of resources that seniors can use to find help and support.
Virtual Reality
Virtual reality technology is still in its infancy, but it's already showing promise in providing seniors with immersive experiences that can aid in reducing stress, anxiety, and depression.
Social workers can introduce seniors to virtual reality platforms like Oculus VR, which can provide seniors with immersive travel experiences or games that can trigger the release of feel-good hormones like dopamine.
Wearable Health Monitors
Wearable health monitors like Fitbits and smartwatches can help seniors keep track of their physical activity, heart rate, and other vitals. These devices can help seniors stay active and provide valuable health data to social workers, who can use it to develop personalized wellness programs to help seniors maintain their independence and quality of life.
Telemedicine
Last but not least, telemedicine is another essential tool in the fight against loneliness and isolation. Telemedicine allows seniors to consult with healthcare professionals remotely, reducing the need to travel or risk exposure to infectious illnesses.
Social workers can promote telemedicine services to seniors and help them enroll in programs that offer them remote healthcare access.
Conclusion
Loneliness and isolation can significantly impact seniors' mental, emotional, and physical health, but technology can help combat these challenges by keeping seniors connected, engaged, and active. Lisa Winters, New York City advocate, believes social workers play a pivotal role in eldercare, and they can utilize technology to help seniors maintain their quality of life. From social media to wearable health monitors, virtual reality to telemedicine, technology can make a real difference in the lives of seniors. By harnessing the power of technology, social workers can empower seniors to stay independent, connected, and engaged in their communities.