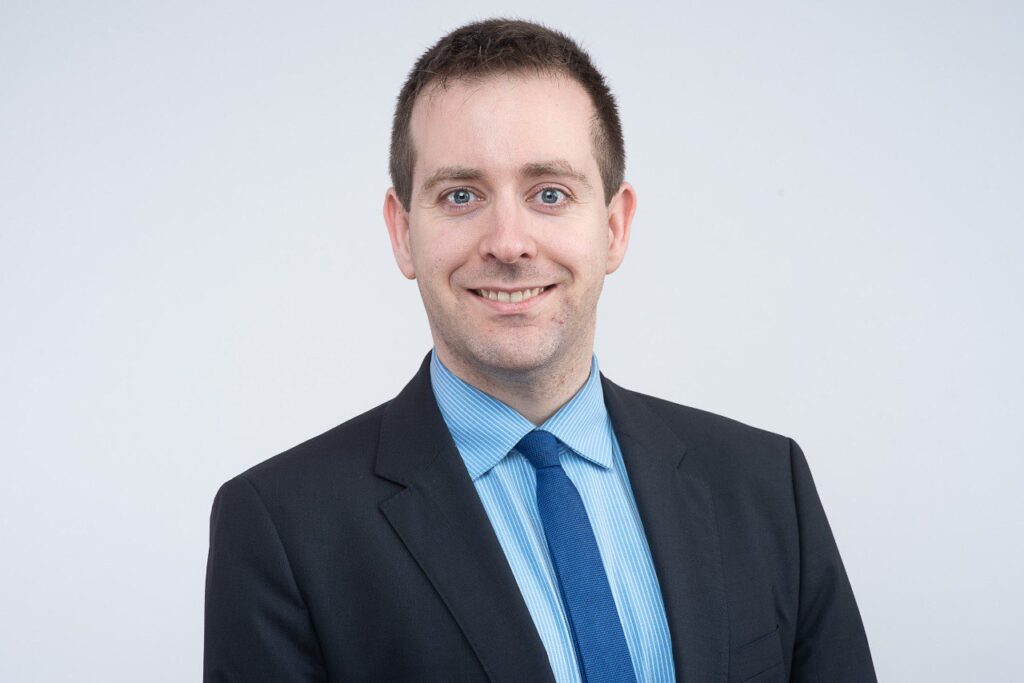 Filipe Gonçalves, Head of Staking and DeFi at Ankr
Liquid staking disrupted the industry back in 2020. Now a lot of projects have access to liquid staking and Ankr is among them. Filipe Gonçalves has been leading Ankr Liquid Staking offering and Ankr's DeFi strategy since 2021. Prior to his involvement with Ankr, Filipe worked 8 years as a wealth manager at UBS, Credit Suisse and BNB Paribas in Switzerland.
Thank you for coming, Filipe! Please tell us what is liquid staking in the crypto industry for readers who do not know yet?
Liquid staking is earning on crypto while it is put to work by the blockchain you use. In difference from just staking, liquid staking gives the person access to the funds. So it is like a savings account in the bank. You get the percentage from storing your funds but you also can buy goods with it at any time, if you'd like to give a metaphor.
Why did you start working in the crypto industry? What brought you to Ankr?
I started to experiment DeFi about the same time when liquid staking was created by Ankr, and I became fascinated about how liquid staking could become as relevant for DeFi as fixed-income in traditional finance. Helping develop the liquid staking ecosystem brought me to Ankr.
Tell us about the liquid staking side of Ankr business. How did it start? What is the roadmap for next year?
Ankr was the first to pioneer liquid staking solutions starting with Ethereum in 2020. We knew that many would want a way to keep liquidity while still earning ETH staking rewards, and we expanded this idea to staking on seven different Proof of Stake chains. It has since become very popular for those who want to earn staking rewards and DeFi rewards simultaneously with the value of their staked assets – or just for those who want a way to exit staking at any time easily by selling their staked ETH or other assets on the open market. The roadmap for the next year includes adding many more liquid staking token integrations (like aETHb) on DEXs to improve the available DeFi earning strategies, adding new liquid staking solutions for other blockchains, and improving staking for the Ankr Network's token (ANKR).
Can you explain parachain liquid bonding?
If you talk about traditional finance, bond trading is enabled by market makers that provide liquidity to the market. Banks and brokers usually operate as market makers, estimating the fair value of a specific bond, which depends on several factors such as credit risk, sensitivity to changes in interest rates (duration risk) and liquidity risk (some bonds are more liquid than others).
Parachain Liquid Crowdloan, fair value estimation depends on factors different from traditional finance. However, the spirit of Fair Value estimation is similar. 
Ankr works with Kusama and Polkadot Parachain to unlock the tokens won through slot auctions (usually they are locked for 24-48 hours).
Here is how we ascertain price of 1 Parachain Liquid Bonding token:

Some of the elements of the formula depending on the user's personal risk tolerance, such as the required risk premium. Other factors could also be considered if a user is willing, for instance, the perceived risk associated with Ankr.
What do you think about Ethereum merge? Are you proof of work or proof of stake person?
The Ethereum merge will be an extremely significant moment for investors. Since the services of all Ethereum miners will no longer be required, the substantial rewards will be redistributed to the Proof-of-Stake validators – and thus to the stakers.
Definitely Proof-of-Stake. It is more energy efficient, cost-effective. It has some drawbacks such as being capital efficient, but that's one of the main purposes of liquid staking. Proof-of-Stake and liquid staking also make accessing staking rewards more accessible, which is I believe an important feature to attract more users to interact with Proof-of-Stake chains.
CEO of Coinbase, Brian Armstrong, said recently that he would shut down their Ethereum staking service if the regulators were after them. How do you see the future of staking in terms of regulations?
Liquid Staking is according to us and our internal legal counsel not an equity security, nor a debt security. Regulation can eventually change in the future, but fundamentally, we believe that limiting access to liquid staking to non-retail users to the primary market (stake-unstake) would not refrain users to access it on the secondary market (buy liquid staking tokens on a DEX). The big difference in CeFi is that financial markets are permissioned. In DeFi, financial markets are mostly permissionless. Those are aspects that must be taken into account when attempting to regulate new ideas. But if regulation changes in the future, it is in the best interest of everyone to make their best to comply. In the meantime, Ankr will continue its efforts to make liquid staking as decentralized and trustless as possible.
Should validators complying with censorship requests by burning their staked tokens be punished? Vitalik (Ethereum blockchain founder) thinks that yes.
Our core business is not to run validator nodes. We just delegate to validator nodes. If validator nodes want or need to comply with censorship request, we will continue to delegate to validator nodes.
About Filipe Gonçalves
Filipe Gonçalves has been leading Ankr Liquid Staking offering and Ankr's DeFi strategy since 2021. Prior to his involvement with Ankr, Filipe worked eight years as a wealth manager at UBS, Credit Suisse, and BNB Paribas in Switzerland.
His deep understanding of all the scope of financial product offering for Ultra High Net Worth Individuals and experience working with developers and product managers in DeFi are an ideal set of skills to lead DeFi projects aiming to democratize access of products involving a high level of financial complexity. Supporting DeFi projects focused on Liquid Staking, Parachain Liquid Bonding, Yield Aggregators / Vaults (automated yield farming), Stablecoins backed by Liquid Staking tokens, Liquid Staking token cross-chain bridges, Auction Marketplaces for Liquid Staking and Parachain Liquid Bonding tokens, Parachain Liquid Bonding Pricing Tool, Cross-chain Liquid Staking Trading Aggregator, Instant liquidity pools for Liquid Staking, Pooled staking. 
Career History: Former Investment Advisor with more than eight years of experience in wealth management, working across several segments (Affluent, HNWI, and UHNWI) with both European and Emerging Markets clients.