Providers of innovative medical devices, Linner, continues to garner reviews for Linner Nova, a revolutionary over-the-counter hearing solution
Linner Nova is deservedly getting a lot of accolades from users, judging by the amazing features it offers. The emerging OTC hearing solution was approved by FDA in October, as a testament to its efficiency. In a related development, the groundbreaking hearing buds designed to blend comfort with style and functionality are practically changing the global hearing aid space, thanks to their amazing features and functionalities.
Overview of the Global Hearing Aid Market
A report by Grand View Research, a leading research company, put the size of the global hearing aids market at $10.1 billion in 2021, projecting it to reach $15.5 billion by 2030, as technological advancements as well as the emergence of brands across the globe offer more solutions to consumers. One of the major challenges faced by millions of people is the relatively exorbitant prices of hearing aids, with a pair priced as high as $5,000. However, Linner looks to change the narrative with the launch of a more affordable yet quality option – Linner Nova, which costs lost than $300.
Features of Linner Nova 
Linner Nova is designed with excellent craftsmanship, delivering the best of aesthetics without sacrificing functionality. The OTC hearing aid is suitable for all categories of users, irrespective of gender or age group. Some distinguishing features and benefits of Linner Nova are highlighted as follows:
4 Sound Modes
Specially optimized for conversations, the hearing aid comes with four different audio modes to meet the diverse needs of users, from home to the outdoors. It enables users to select the mode that best suits their location and the content, with different processing of the human voice and background noise based on the selected mode.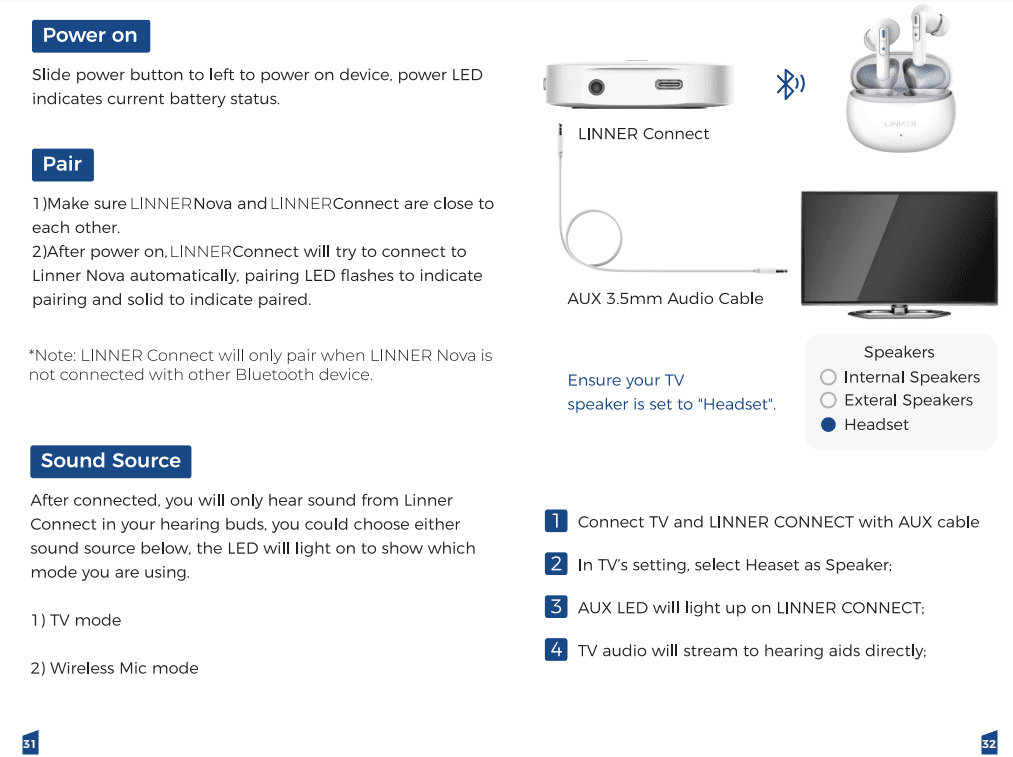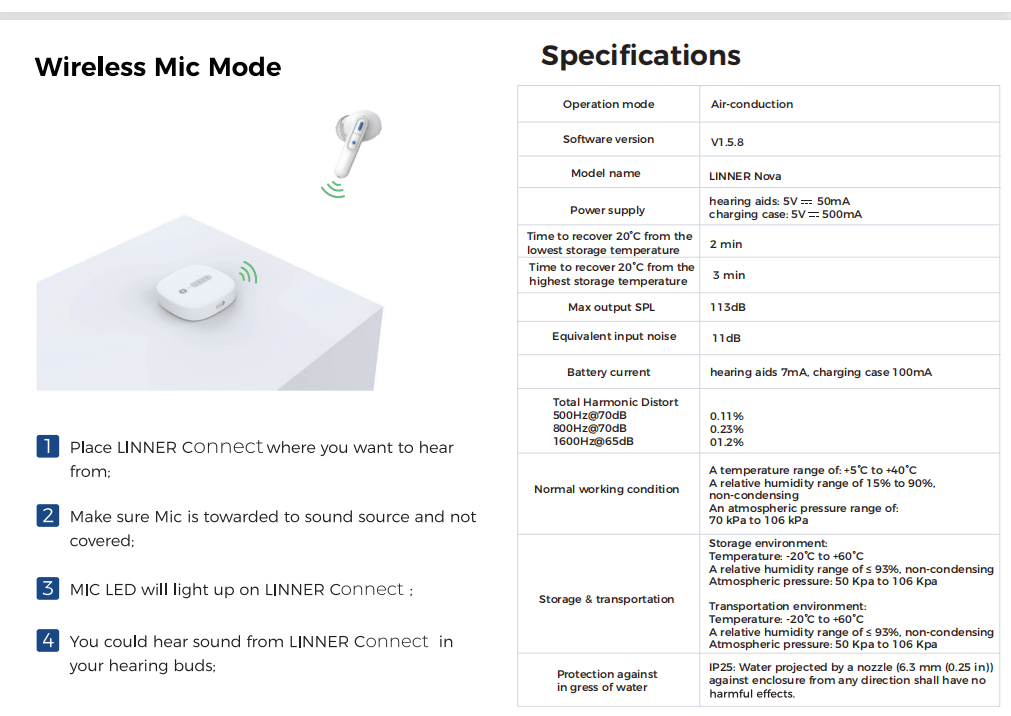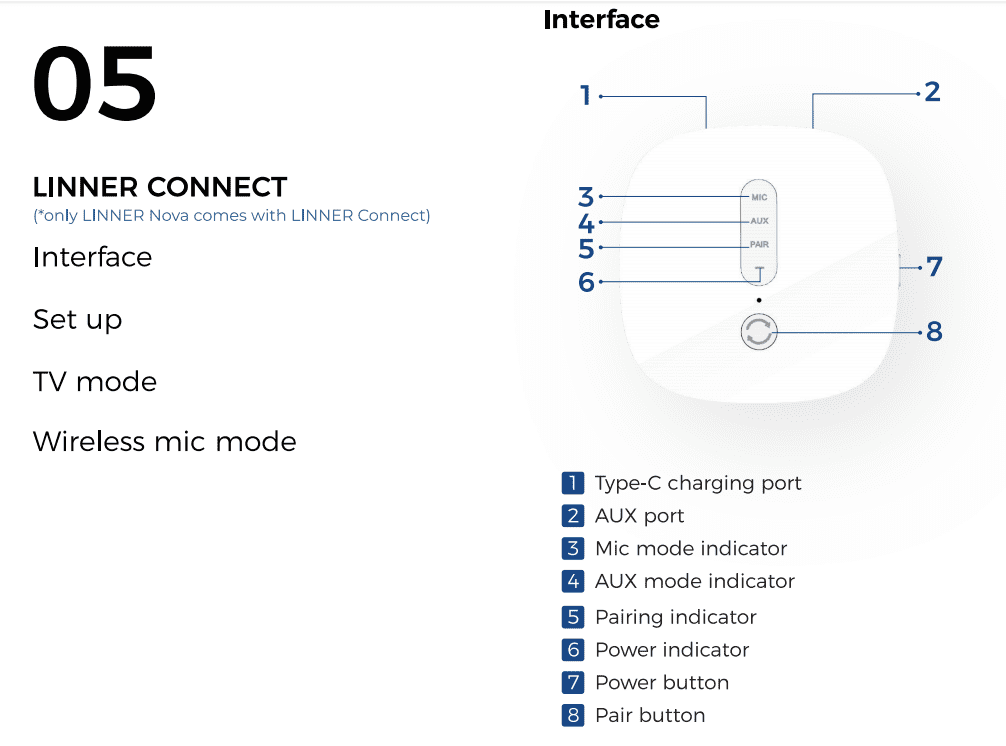 Hands-free Call
Nova is designed with attention to detail, enabling users to receive calls and listen to audio content with utmost comfort. The device supports Bluetooth 5.2 and allows the user to control the smart hearing aids via an app. It also comes with a multi-environment function for effective management of daily activities with relative ease.
Background Noise Filtration
Linner Nova is powered by a 16-channel signal system to efficiently process sounds by frequency into various channels such as human voice, instruments, pet barking, and a host of others. It is designed to capture ambient sound at a 16KHz sampling rate for background noise reduction and the precise transmission of active sounds to users.
Long Battery Life and Qi-compatible wireless charging
Nova comes with a battery designed to offer up to 40 hours of hearing enhancement time. It is compatible with brand-limited wireless charging, allowing users to place it on a wireless pad for a super-convenient charge boost.
UV-C Antibacterial Light
One of the standout features of Nova is its built-in UV-C light in the charging case, which enables the hearing buds to undergo an autonomous cleanse, ensuring they are always free from harmful microorganisms.
Other features of Nova are Bluetooth 5.2 connectivity and IPX5 Water-resistant In-ear detection and AFC.
Reviews from Users
"Happy hearing. Bought these for my husband who is hard of hearing but doesn't want to admit it. He has a pair of expensive hearing aids from his doctor but he only wore them for a short time. I decided to buy these for him and he Loves them. He hears very well with them. They are so simple to use. No setup. Just charge them, put them in and set the volume. That's it. The charge lasted all day. The rechargeable case is a big plus too. I am so happy I found these. My voice has been saved. No more yelling. 😊" – Scooby Doo. 
To learn more about Linner Nova and other solutions from the Linner brand, visit – https://www.linnerlife.com/.