"A mesmerizing, hypnotic, life-like being that your individual NFT is a part of" Hannes Koch from Random International on the Life in Our Minds NFT art project.
Today, on the 25th of October, the dynamic NFT project, titled Life in Our Minds will be dropped on OG.Art platform. LION, produced by Pace Verso and Snark. art is one of the most innovative, technically advanced, and conceptually layered crypto artworks to date. A collection of 3D animated video NFTs that react to their collector's behavior, that can grow and change their looks after sales, and which come together to form an interactive virtual sculpture: The Mother Flock.
In the framework of the upcoming drop, LIOM creative team has presented a short movie illustrating the story behind Life in Our Minds artwork directly from its creators – Random International and Danil Krivoruchko. 
What's left off-screen here is the story of how Life in Our Minds is also a continuation of the artists' previous creative endeavors. In one way or another, for over 15 years, the Random International art group has been building sculptures that simulate distributed collective intelligence, attempting to capture and translate their longstanding fascination with flocking behavior. 
With works in many world-class museum collections, like the MOMA, the Victoria & Albert Museum, or the Los Angeles County Museum of Art, Random International is best known for its Rain Room — a 100 square-meter field of falling water that visitors can walk through and experience how it might feel to control the rain. 
So the Life in Our Minds virtual sculpture will, on the one hand, continue the artists' experiments with large-scale interactive installations, and on the other, will become their first work that uses blockchain as a medium.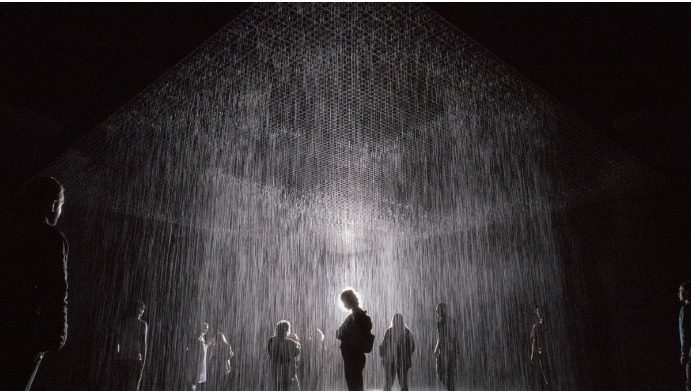 For Danil Krivoruchko, Life in Our Minds also draws on elements of his previous creative experience. An award-winning artist, Danil has been EMMY-nominated for Outstanding Main Title Design for the series "Foundation", and he first ventured into the crypto world with a collection of Ksoids, a set of charming 3D characters. Next, he co-created a more complex and conceptually driven project with Micheal Joo — the dynamic, 3D OG: Crystals that grew and responded to their owner's behavior. 
Created by major artistic and Web3 forces, the Life in Our Minds NFT collection has become one of the most collaborative and innovative NFT projects to date due to its deep engagement with scientific research surrounding the psychology and behavior of both humans and birds.