There are many ways to increase the visibility of your law firm online, and it's simply a matter of choosing which you want to focus on first. Some of the most effective ways to get the job done is to create long content based on your target keywords and focus on local customer keywords, while also placing a call to action within your best ranking content.
If you're wondering what content to create, we will be covering many of these questions within the many tips for law firms to use in this article below. Among other things to focus your time and efforts on, is secure your Google My Business profile, making sure you have exposure on social media, and always tracking the performance of your content creation and marketing efforts. All of these will help your firm achieve page one ranking in organic searches.
So, how do you get started? Keep reading to find out!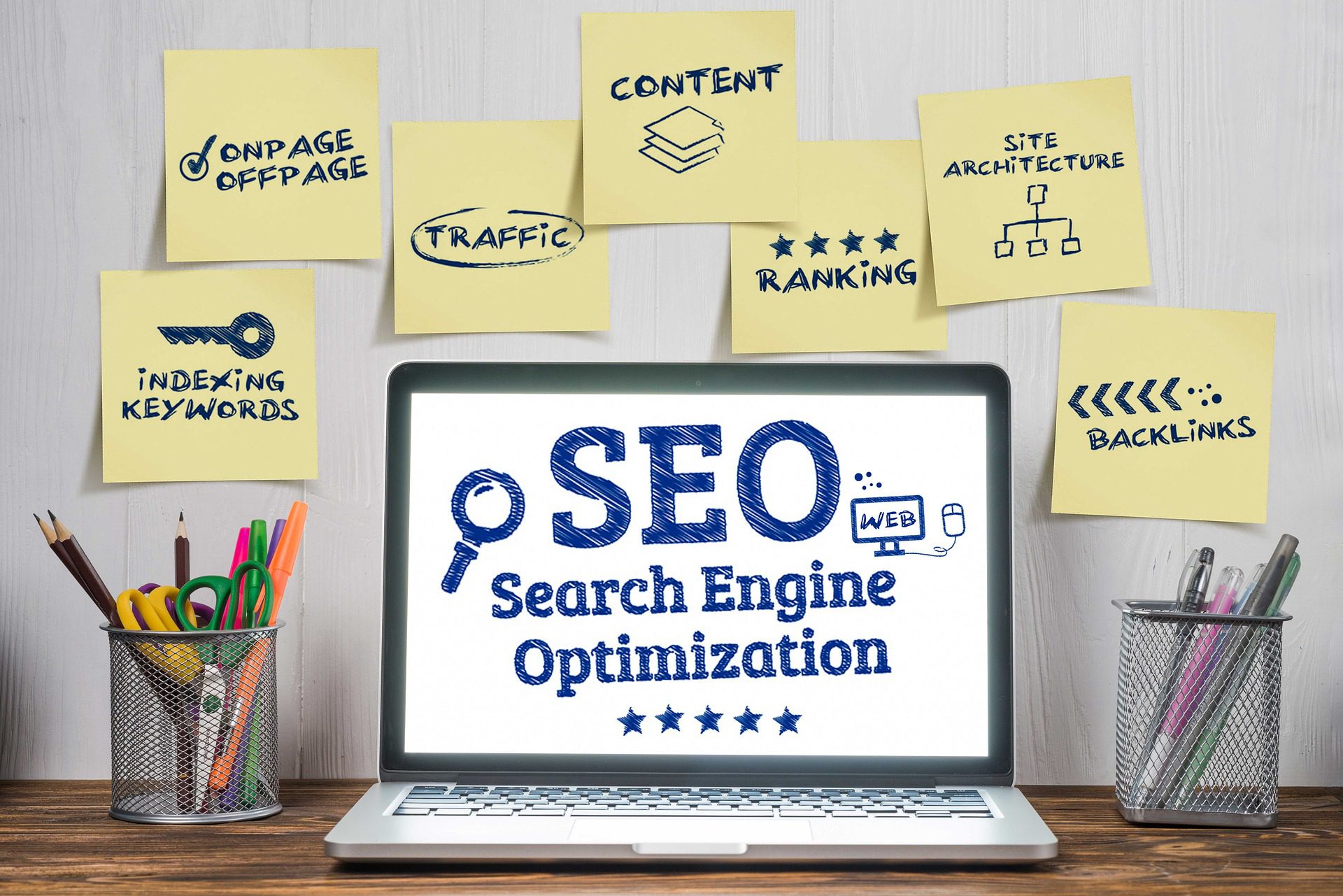 Why Every Law Firm Needs an SEO Strategy
The importance of an SEO strategy for law firms cannot be understated. With nearly 50% of clients starting their legal research with a Google search, a law firm will want to be seen in the search results. SEO improves a law firm's online visibility and organic traffic, which is generally targeted visitors looking for information on law and attorneys. The more organic traffic your website receives, the more potential clients you'll have.
A good SEO strategy starts with keyword optimization. A law firm's website must contain relevant keywords. Keyword optimization, also known as on-page SEO, focuses on visible content. Keyword matching is only one component of SEO, which also includes good links. A high-quality website is a prerequisite for high-ranking results. In today's competitive legal marketing landscape, every law firm must ensure that its website is optimized for search engines.
Create Long Content Based on Target Keywords
If you want your law firm to rank high for specific searches, you should create long content based on target keywords. These terms have a lower competition level and higher conversion rate. This makes them ideal for lawyer PPC and content optimization. Use these keywords in your content, blog posts, and website copy to attract potential clients organically. Here are some best practices to boost your law firm's SEO and drive more clients.
Choose your target keyword phrases wisely. If your target audience is primarily looking for transactional services, it is better to target long-tail keywords like bankruptcy, real estate, and family law. The competition for these keywords is lower than that for general practice areas, such as litigation and real estate. To make your law firm SEO efforts more effective, choose niche practice areas with low competition. If you want to hedge your investment by targeting less competitive services, opt for transactional services.
Focus on Local Customer Keywords
There are several steps you should take to optimize your law firm website to rank well for local customers. Focus on local customer keywords. For example, if you're practicing personal injury law, make sure your practice area is listed as a product on your Google My Business profile. While this will not have a major impact on your organic rankings, it can give you a leg up on your competitors. Plus, it can attract new leads.
Create FAQs for your services. Make your FAQs about the law firm and the areas it serves. Update them regularly and focus on relevant questions and answers. This will help you optimize your content and drive more qualified traffic to your law firm website. When done correctly, FAQs will increase traffic and increase your SEO. These pages can also be optimized for local customer keywords. Your client's FAQs can be a great way to attract more qualified traffic to your website.
Secure a Google My Business Profile
If your law firm does not have a GMB profile, you may be missing out on potential leads. The key to a successful GMB account is ensuring that your firm's NAP is consistent across the web. You should also make sure that your profile links to your firm's office website. In this article, we'll discuss how to ensure that your GMB profile is effective and optimized for lead generation and SEO.
After completing the Google My Business profile, verify the information you provide. Google will provide different options to verify your law firm's information, but only the ones that are available will be shown. Most commonly, a postcard with a PIN number will be sent to the address you registered with. When you receive the postcard, enter the number into the law firm's profile. Once you have verified your details, you can proceed to the next step of claiming your profile on Google.
Law Firm SEO Summary
Internal links are a key component of SEO. They help users navigate the website, and redirect them to relevant information. These links also help to boost the overall power of a page. For example, links from a page with informative content are more powerful than links from pages with just advertisements. Ultimately, this boosts SEO. Read on for some tips to increase the effectiveness of internal links in your Law Firm website. Also, consider using a WordPress plugin like LinkWhisper to detect and track the presence of these links on your site.
Make sure to include the main keywords in the title tag and body copy of your law firm website. Listed services on your website should be summarized in the body text with a short description and a link that uses the service term. Use phrases such as "Read More on Bankruptcy Law" and "Legal Advice on Child Custody" to help Google determine the relevancy of these responses. The content on your website should also be updated with the most relevant information.
If you enjoyed the content within this article, be sure to visit the main page of the blog to see all of the latest trending content. To help in this process, we also recommend you take a look at these winning SEO marketing tips that we recently published.