The integration of technology and travel to optimize travel experience 
According to a recent report done by the US DRIVE Grid Integration Technical Team (GITT) and Integrated Systems Analysis Technical Team (ISATT), incorporating more electric vehicles into the American transportation system may potentially reduce carbon emissions, benefiting the environment, while also catering to the transportation requirements civilians may need. Likewise, research may show that a shift from traditional fuel-powered vehicles to electric vehicles may be necessary for the United States environment since greenhouse emissions could be cut down to be kept in order to potentially avoid further damage to climate change. 
Laureti Group, a leading and innovative tech mobility company, has recently stated that the company aims to provide an innovative new approach to refresh the entire driving experience. Involved in producing passenger-centric products, Marcus Paletic Laureti, CEO of Laureti Mobility Group, mentioned that although the company is focussing on redefining the way in which people move, Laureti also aims to integrate technologies and advancements in AI to render the entire passenger experience more productive, connected and secure.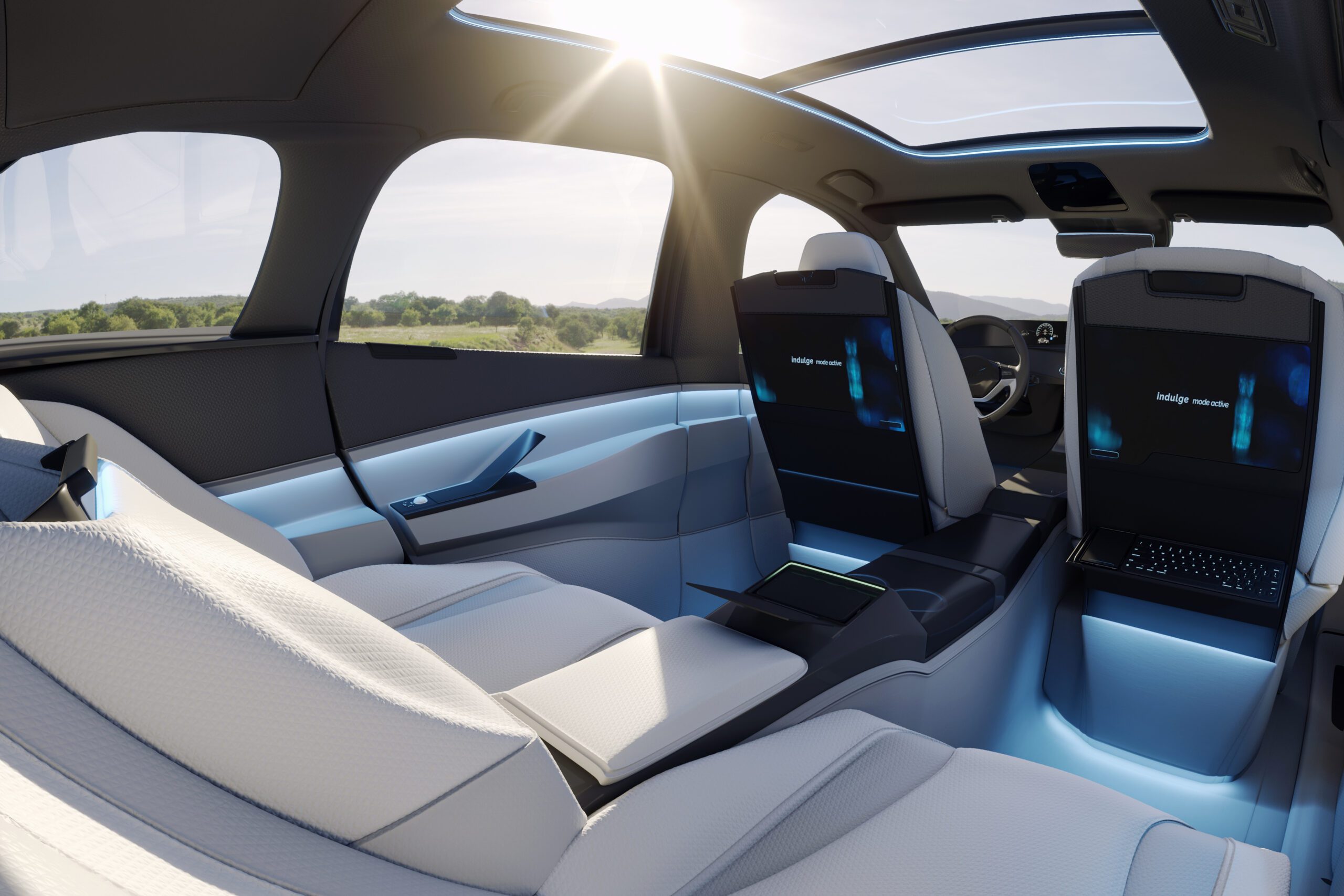 The Electric Vehicle Industry Explained 
An electric vehicle (EV) may be explained as a car that utilizes forces of electricity to operate instead of traditional fuel power. In simple words, EVs have the potential to have a low impact on the environment since they utilize the use of little to no fossil fuels such as petrol or diesel to run. In a world where fossil fuels and oils are limited natural resources, the alternate source of manmade power- electricity may be considered to not only be an ideal shift but an inevitable one. While the EV market is still developing and evolving every day, progressive organizations like Tesla and Laureti are positioned to reinvent the automotive industry by integrating various advancements in artificial intelligence (AI) as well as digital integrations. 
Recent breakthroughs in a mobility tech company, Laureti Group, have essentially redefined the way in which travel will be experienced. By creating what may be explained as a "global ecosystem," the company implies a well-supported journey experience that is operational, user friendly, and passenger-centric. Ideally, Laureti has redefined the automotive industry by introducing fleets for businesses to deploy in order to achieve a more sustainable mode of transport for drivers and the environment.
Increasingly Secure and Private Mobility
Although the transition to electric and autonomous cars may seem far-fetched and in the future, recent technologies and developments have discovered that vehicles throughout the industry are becoming increasingly digital. For drivers and future consumers of the EV industry, underlying concerns regarding privacy and safety may be pressing; however, the new Laureti Mira OS has been designed with these fundamental features in mind. 
The Mira OS aims to potentially provide 100% privacy and digital freedom, consequently allowing drivers and passengers alike to seamlessly integrate entertainment and travel, likely offering an ultimate cabin experience. The Mira OS intends to offer a wholesome end-user product experience whereby every Mira user can connect to a Laureti vehicle, and every Laureti vehicle may link to a Mira user while still emphasizing user privacy and regard. 
With software-driven technology and fine-tuned engineering developments, Mira OS, together with Laureti, may possibly offer a modernized executive leisure cabin experience while establishing value for the occupants of the vehicle. Mobility tech may be a new and emerging concept; however, Laureti may possibly be assumed to be at the forefront of the process by creating the integration and incorporating of executive luxury with productivity tools for occupants as well as a sustainably established vehicle.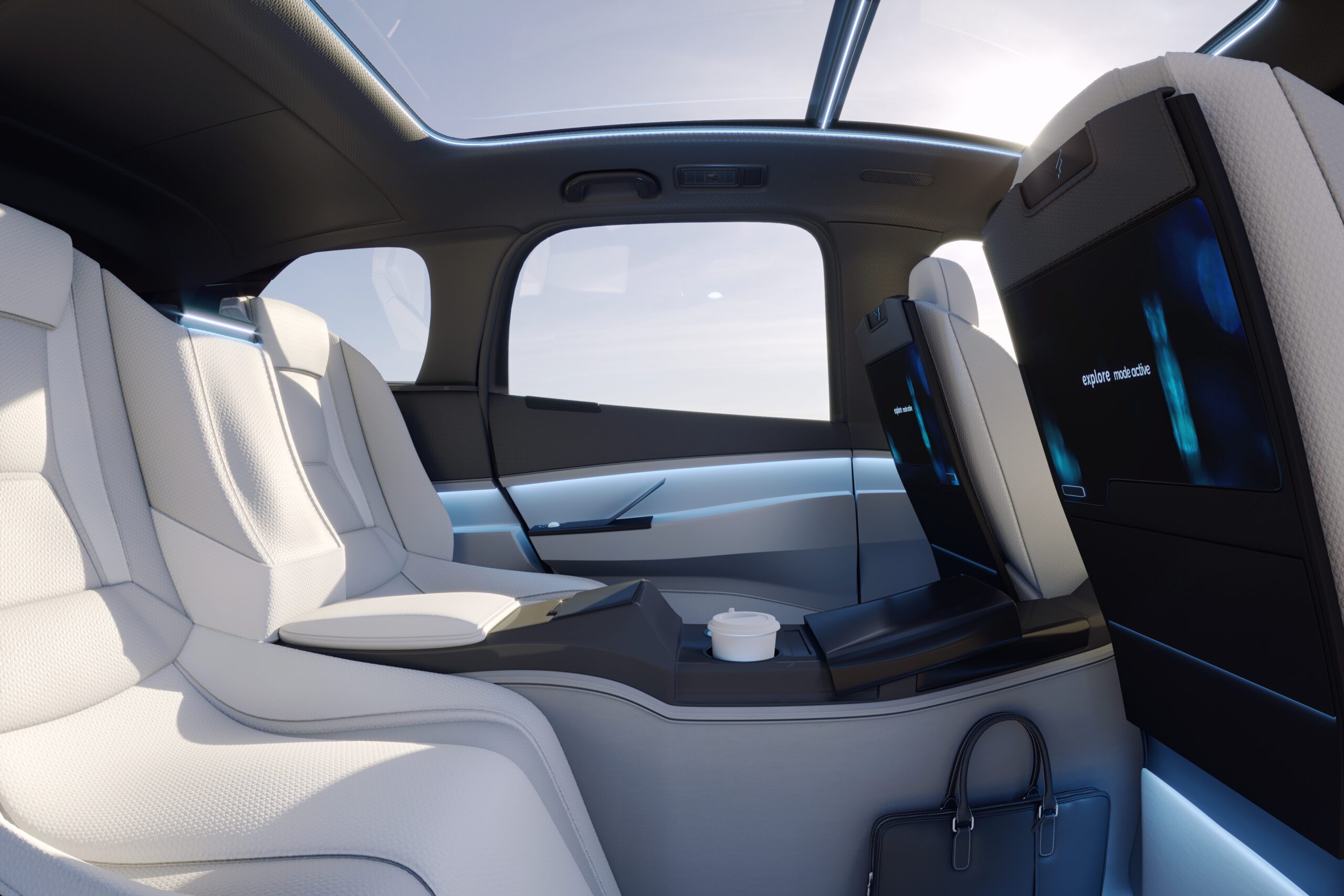 How Innovative Electric Vehicle Companies are Working Towards a Greener Future 
The company itself aims to not only create individualistic centric value but also generate a more viable and environmentally friendly alternative for consumers to recognize. Laureti seeks to disrupt the automotive industry holistically by using innovative approaches of integrated sustainability within their model. Overall reducing carbon emissions may be considered to be the ultimate ambition for the mobility tech company. By producing a product that is primarily designed to operate as a fleet for businesses, organizations, and larger establishments, the electric vehicle may consequently reduce the total number of cars required, which may, in turn, minimize carbon footprint altogether. 
Studies have shown that consumers are becoming more inclined to invest in products that are not only sustainable but may also offer incentives to improve day-to-day life. Using a combination of electric vehicle software-driven technologies, Laureti Group introduced the Mira ecosystem that essentially replaces fragmentation and hassle, indicatively offering a more sustainable and accessible option for drivers. 
Final Takeaway
Taking research and deliberation into consideration, The Laureti Group appears to have the ability to actualize a viable option for the automotive industry, specifically the EV sector. Through creating value for vehicle occupants, the organization has developed a contemporary passenger-centric approach through its progressions and the creation of the Mira OS software system. Laureti aims to partner with smaller EV companies to source vehicle bodies instead of reinventing the concept, sequentially fixating on their core proposition of technology and breakthrough AI development.