Pakistani Fashion industry is providing you with there ready to wear latest and excellent collection of 2023 outfits. Now a days,customers find out what unique is coming in market to purchase and wear on These newly design dresses are highly in demand Pakistani Fashion Designer comes up with Fascinating ideas to design an fashionable outfits with wonderful creativity work done on it with hand and machine embroidery both.If you look women always prefers to wear new and authentic outfits every year so many brands bring out there new collections which blow the minds of the customers  to purchase and wear on.
In this generation females are  addicted to heavy embroidered and light colour contrast they think that they will look gorgeous by wearing these types of dresses so Pakistani Fashion Designers always find out what customer needs are then according to that they design and stitch their outfits.Womens are extremely passionate by the trendy patterns and brilliant embellishment.New and latest design make the customers to purchase the dazzling design  and wear , because oldest stylish dresses know are not in demand that's why everyone prefer to wear something unique in which they must look different from others and elegant.
Zaaviay is now presenting you with their New arrival of 2023 these collections which will definitely bring you to shop online and make your functions bright. Here are some top picks from Zavviay to be worn and feel beautiful.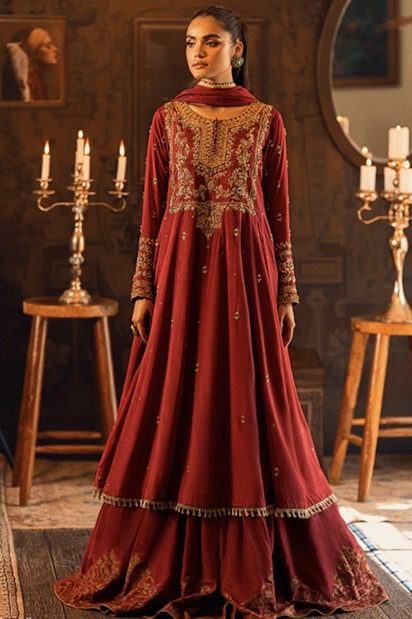 Gulnaar: is our most captivating article from our new arrival collection.It is finished with a golden tussle lace at the bottom.This outstanding red lehenga will build your personality and you will look more pretty in this The embellished with blend of kora, dabka, zari, pearls, sequins zardoze and resham make this lehenga more engaging.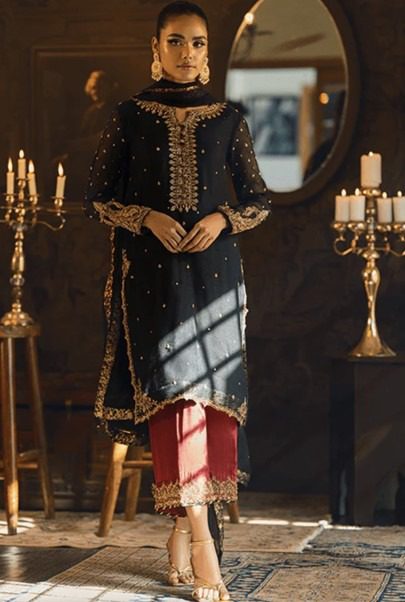 ALYA: is  one of the most beautiful  black embellished kurta with a blend of kora, dabka, zari, pearls, sequins, zardozi and contrasting maroon and green resham work.To complete the look it has khaddi net dupatta which give an touch Stunning, over all this three piece kurta is best choice to wear.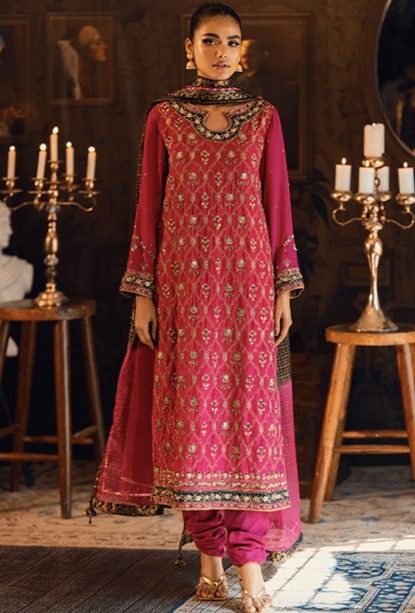 GITI:  is a straight long PK Raw Silk shirt with heavy embroidered work done on it.This is one of the new and latest styles of kurta in our new collection which bring you close to purchase and wear in any function or in small gatherings as well.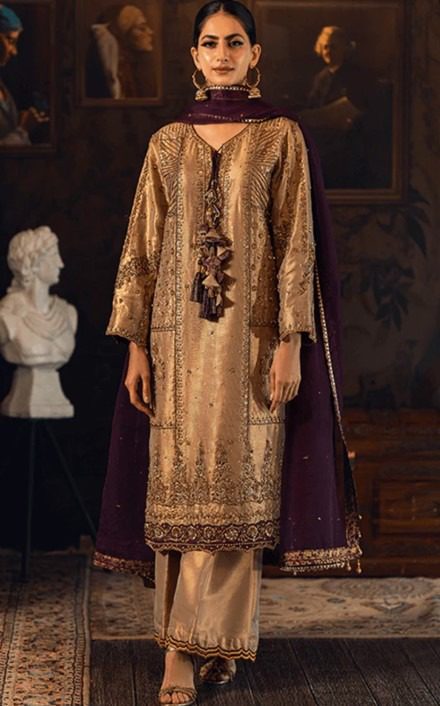 Zarin: is a cotton masoori kurta with charming colour combination that gives this outfit an classy look.The neckline has beautiful dangling tassels hanging with faun and purple beads.This elegant three piece dress shows the designer creativity as well.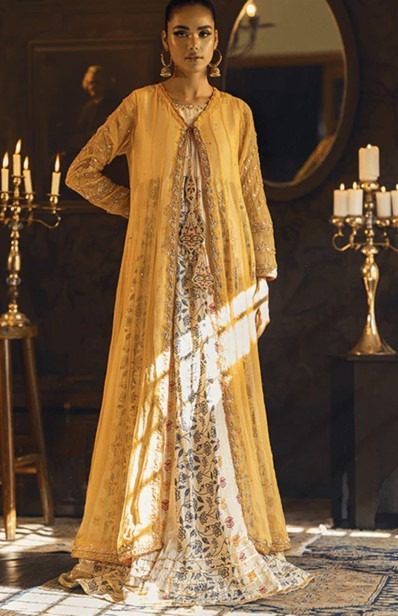 MEHR-E-NAZ: is a exquisite long cream peshwas with blue, red and yellow floral screen-printed panels.The outfit is completely covered with gota lace.The sleeves and and back are heavily embroidered.The coat is tied at the neckline with long Enticing embroidered contrasting tassels connected with beads. 
These are our top picks from our new arrivals. These all outfits are ready to wear you can wear to any function and small gatherings as well so don't think what to wear and purchase just grab our unique trending style of outfit and have fun.